We FINALLY got out new Kitchen entry door installed! It took FOREVER to get the door. Seriously — 9 weeks! But the wait is finally over and the door is installed and we are all super excited!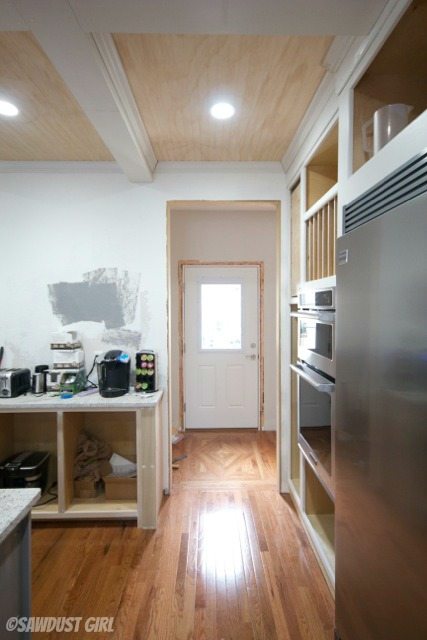 It was a window and lots of people ask why I wanted to put a door here when our main entry is just through the living room. Well, we need this door BECAUSE the entrance is through the living room. It's pretty gross to find a trail of old food juice from a leaky trash bag! Especially when it's on a rug. Yuck! So this window became a door. Easy fix (in the scheme of a kitchen remodel)!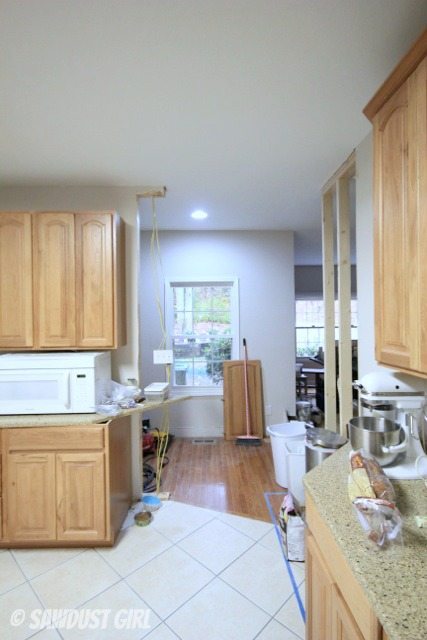 I had to special order the door because I wanted mullions inside the glass to match our other windows and also wanted shades inside the glass so we could close them at night for a little privacy. It's pretty cool!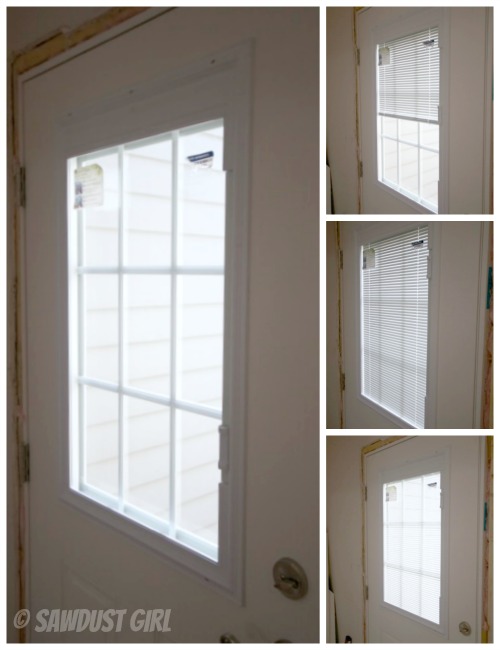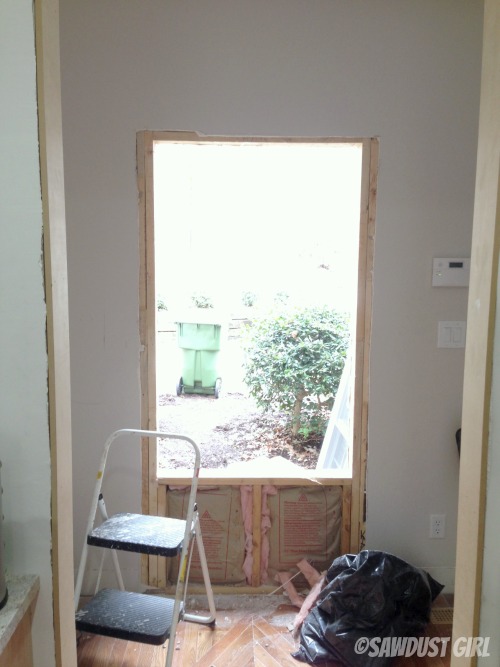 My handymen came over yesterday and got it knocked out in a few hours. It went pretty easily because they didn't need to change anything with the header. Thy just had to cut out the wall under the window.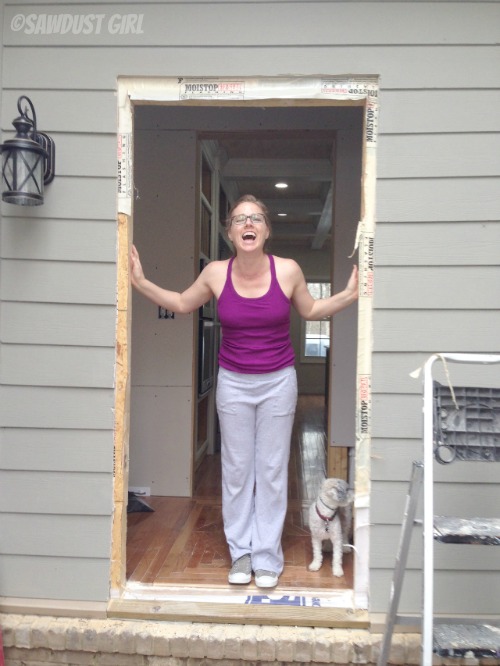 We still need to build a small deck because there is about a 2′ drop here but at least we can pull the trash can over and open the door, lift the lid and drop it in! It might seem silly to you — but it's a big deal to us.