Remember the time I tore out that wall and found a bathtub IN the living room so I tore out another wall and the bathtub and then we had a REALY open floor plan?  I got the walls up but haven't done anything with it since.  I'm finally getting ready to put it all back together.  I ordered a toilet and vanity, sink, light, etc.  I planned on finishing the laundry room first but then all my supplies started arriving and there's nowhere for it all to go but in the living room so I'm back to living in chaos.    Don't you love my Fall decor'?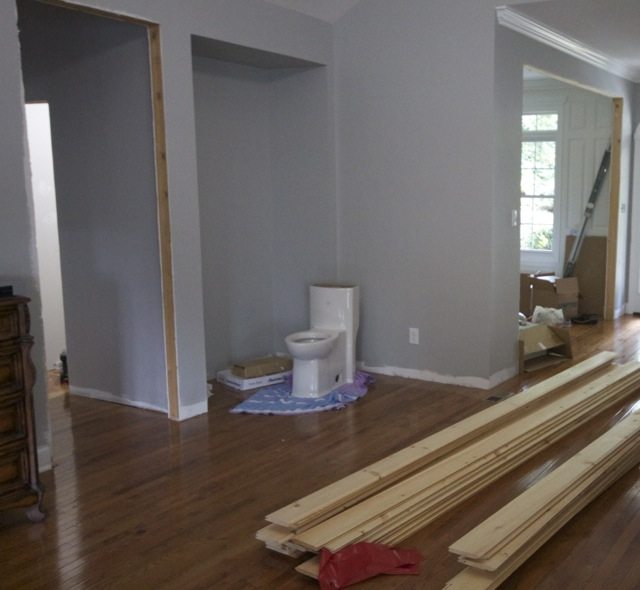 So I'm putting the powder room together now.  I really am all over the place!  I feel stretched really thin lately and haven't had time or energy to work on my own home and I've got to get back to it.  Making progress, having control over the outcome…that's what makes me tick!
I only temporarily attached the drywall to this wall because I saved some electrical work so I could decide exactly where I wanted light switches and outlets on the other side because I hadn't decided what I wanted yet — bookshelf or coat closet of sorts.  Sometimes I just let things percolate.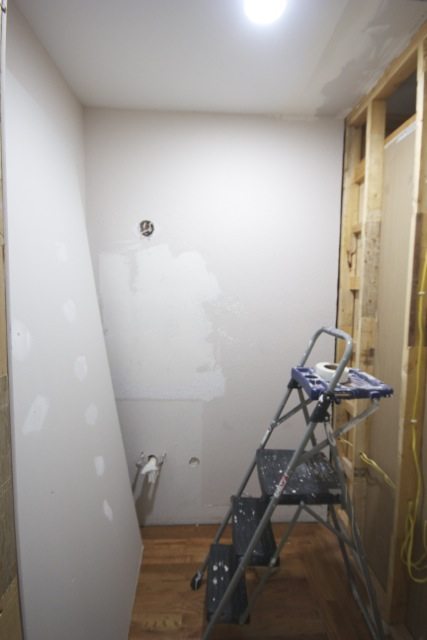 So I'm doing some electrical work and patching drywall.  Then I plan on adding some horizontal planks and THEN installing the toilet and vanity so I can get my living room back.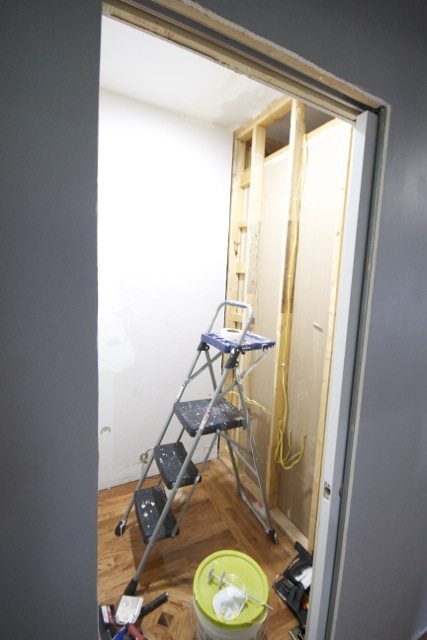 One thing I've learned in this house is that there is a reason I work on 10 projects at one time.  I work on projects like I dress myself:  I dress how I feel on any particular day. Today I'm feeling powder roomy.  Maybe tomorrow I'll feel laundry roomy.  Or who knows, maybe I'll feel like tearing into another completely new project!