This Lemon Drop Cookie Recipe is super easy to make and will take your taste buds on a wild ride they'll remember!  That sounded more exciting than, "These cookies are really good"!  Either way — try 'em.  You'll thank me!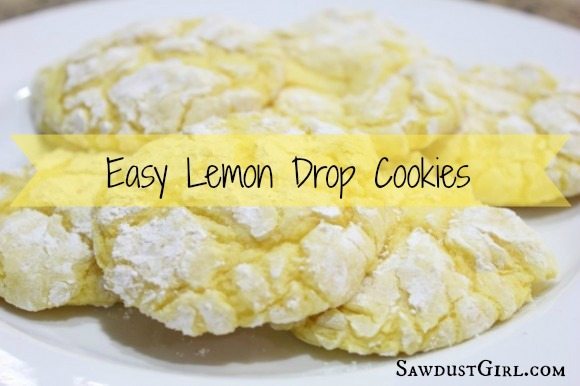 Lemon Drop Cookies
These are seriously the easiest cookies I've ever made and SO delicious — if you're a fan of lemon that is.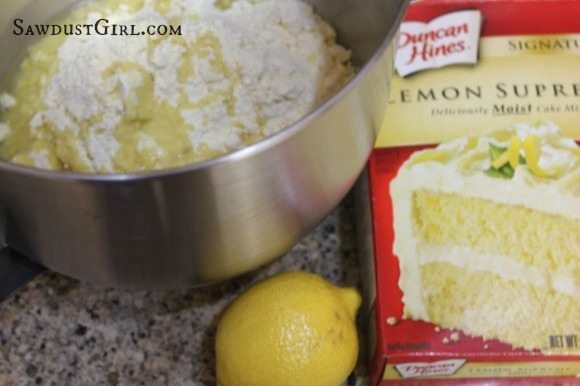 Ingredients:
1 (18.25 oz) lemon cake mix
2 eggs
1/3 cup vegetable oil
juice from 1 fresh lemon
1 package lemonade Kool-aid (unsweetened)
*optional – lemon zest
1/3 cup powdered sugar (do NOT mix this in the cookie dough)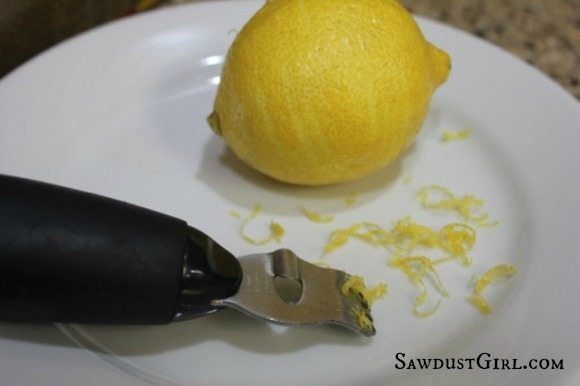 Maddie doesn't like the lemon zest…something about the texture.  I think it adds more flavor but it's good either way.
Directions:
Preheat oven to 375.
Mix all ingredients (except the powdered sugar) together until well blended (by hand or in an electric mixer)
Use a teaspoon to scoop dough and drop it into a bowl of powdered sugar and roll them until coated. Place on ungreased cookie sheet.
Bake for 7-9 minutes until the bottoms are light brown.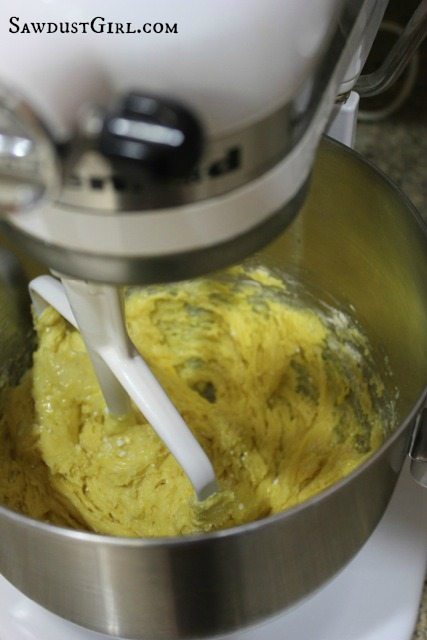 Don't overwork the dough. Just scoop a spoonful, gently pat into a soft ball and coat with powdered sugar. Don't roll them into tight, hard balls.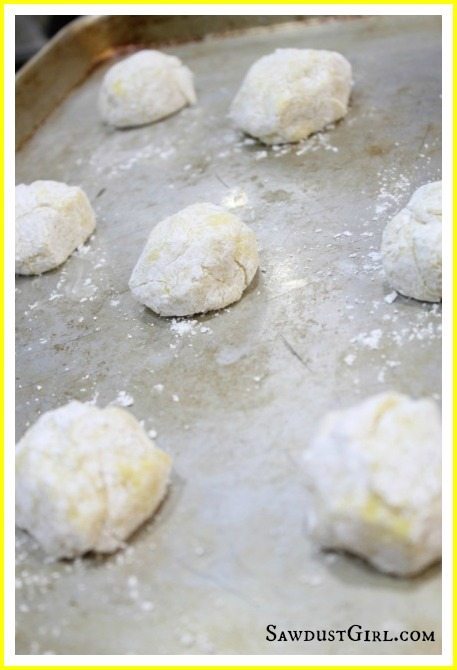 Let them cool completely before you consume. These cookies are definitely best cooled.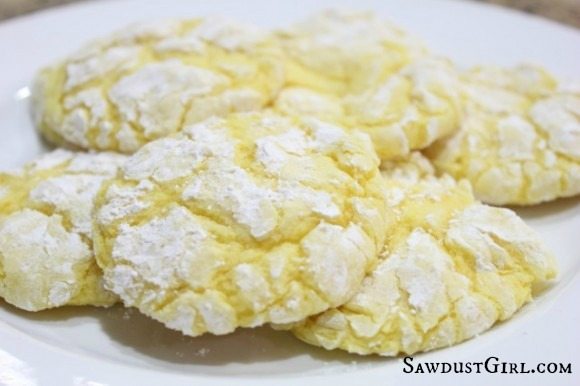 Unlike Chocolate chip, peanut butter, Snickerdoodle, Oatmeal raisin, Oatmeal chocolate chip, everything but the kitchen sink…
Enjoy. And if you are taking off for a Spring Break fling: be safe, make good choices and have fun!
Wink!