Today I wanted to share a solution to a problem I have had so many times I can't count — stripped screw holes.  You know — when your screw has stripped out the wood and just turns in the hole and doesn't hold any thing in place.  How does that happen?
Hypothetical scenario here: A fight between two children arises (I know your kids don't ever fight, but mine occasionally do), sooner or latter the younger/smaller sibling goes too far, realizing this they will fly to their room and try slamming the door to keep the Big Kid out.  Being the Bigger kid they will reach the door in time to lodge something between the door and the jam.  Are you sensing the problem?  No, not the kid fighting problem, the door.  The screw holes will now be stripped at the hinges on either the door or the jamb…hypothetically.
Well in case you ever have any stripped screw hole, I have an easy fix that uses common household items:
Wooden toothpicks

School glue (Wood glue works well also)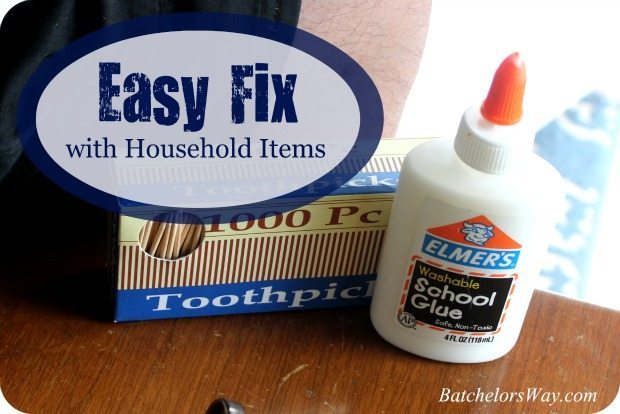 My front door face plate has come loose, no doubt due to a few kids struggles and constant use.  I will use these screw holes for illustration purposes.  Both holes are very stripped.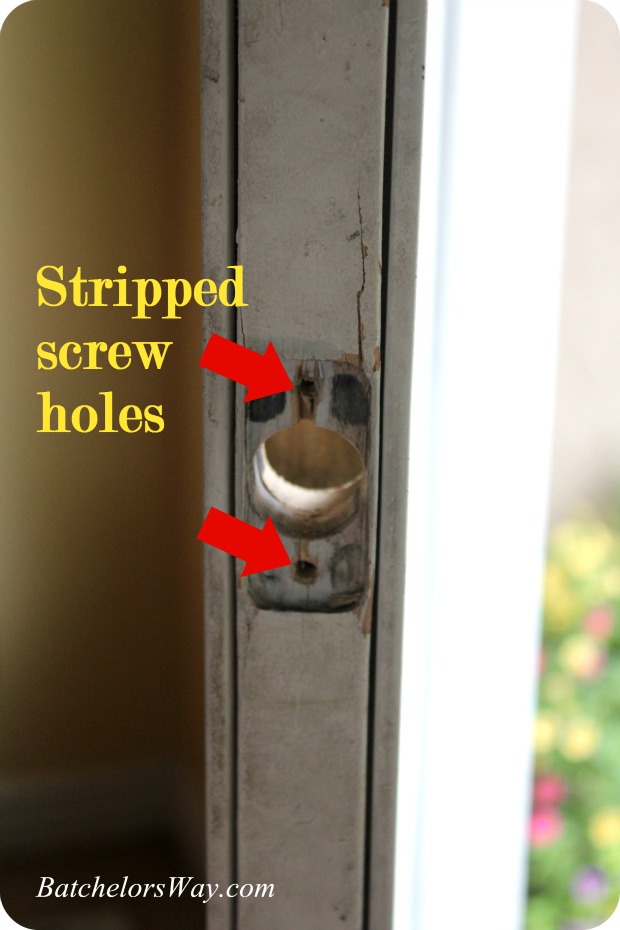 Step One:
Coat the tip of a toothpick with glue and force it in the hole as far as it will go. Then break it off .  Repeat this step with as many toothpicks as you can fit in the hole.  I usually can fit two or three.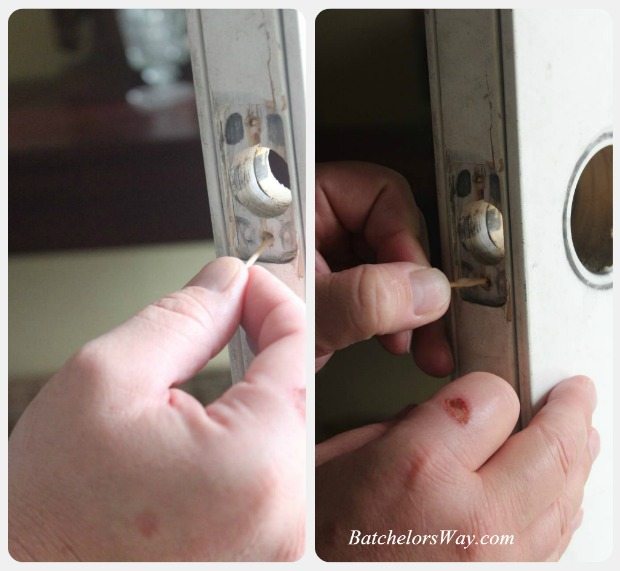 Step Two:
Let the glue dry.  I must admit I have often been in a hurry and skipped this step and it works out just fine.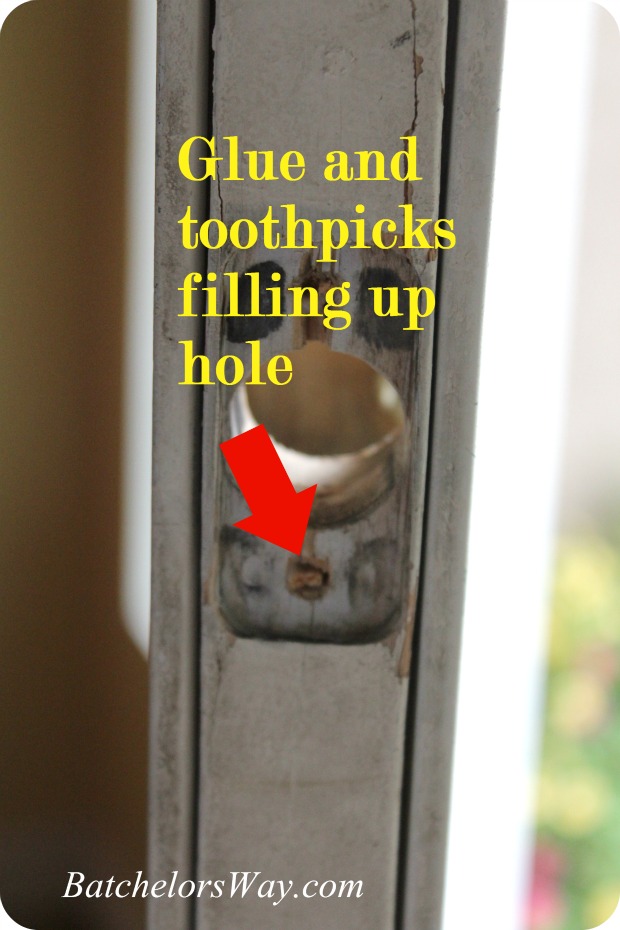 Step Three:
Put the screws back in.  The toothpicks take up the extra space and give the screw threads something to grab on to.  It works like a charm.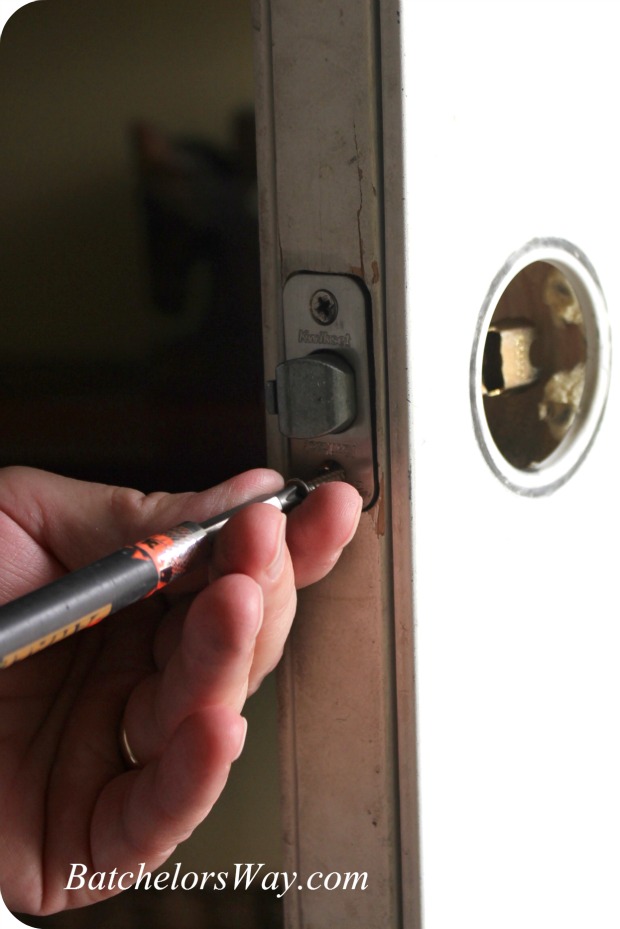 Now if I could just figure out how to stop those fighting children.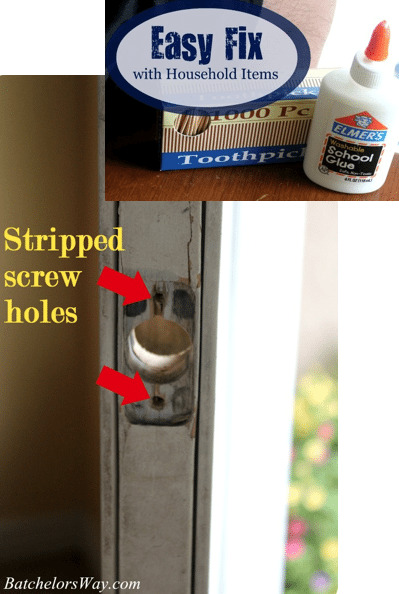 I like to dabble in other projects besides wood working?  Come on over and check out my all projects for my Master Bedroom Redo.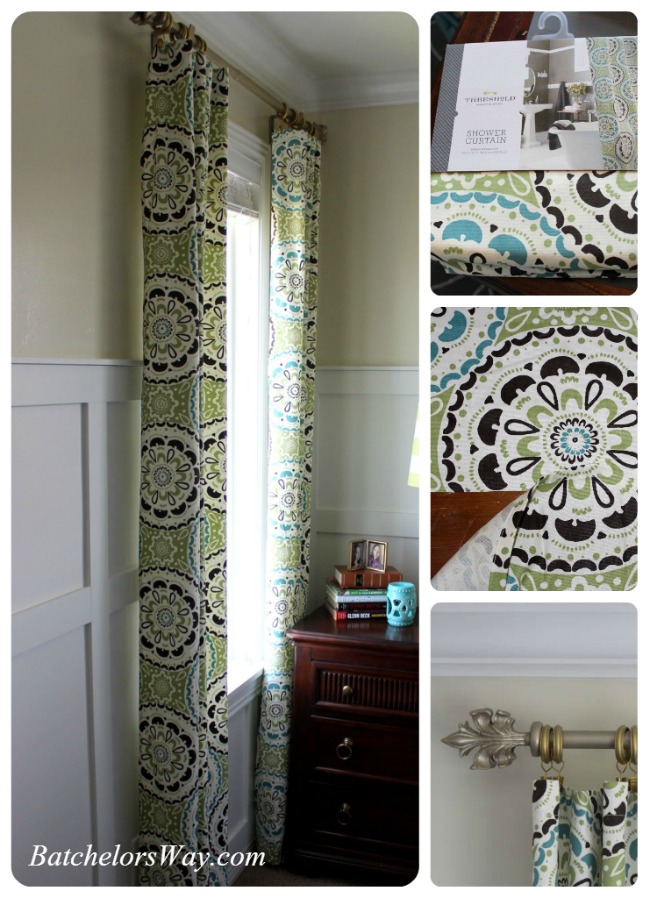 Sewing project: Curtains from a Shower Curtain.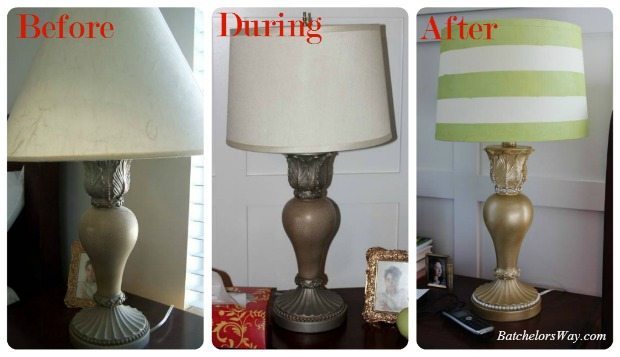 Painting project:  Revamped Lamp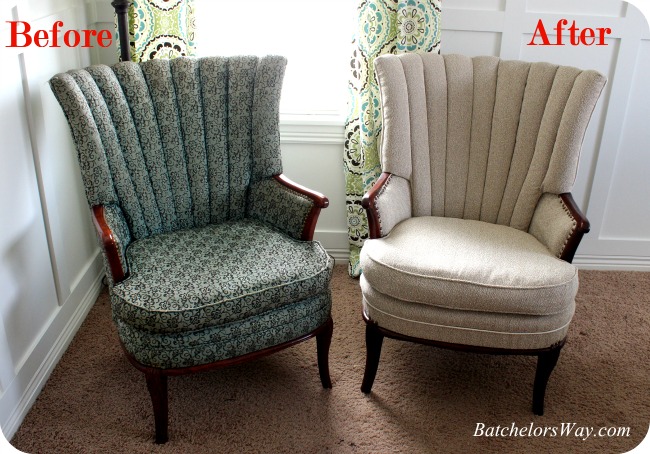 Upholstery Project: Old Chairs get a new Life.