Everyone loves a sliding barn door with awesome hardware. Like pocket doors, sliding barn doors are space saving features.  The slide from side to side leaving more space for you to fill with cute and functional accessories.  There are a lot of companies that will sell you a "barn door" for hundreds of dollars. Or you can build your own for much less. Sliding barn doors aren't just for doorways either, they also make great "cabinet doors" for furniture!  Feast your eyes on these amazing DIY sliding barn door ideas.
Sliding Barn Door Ideas
AKA Designs not only show us how to build a barn door but the track as well!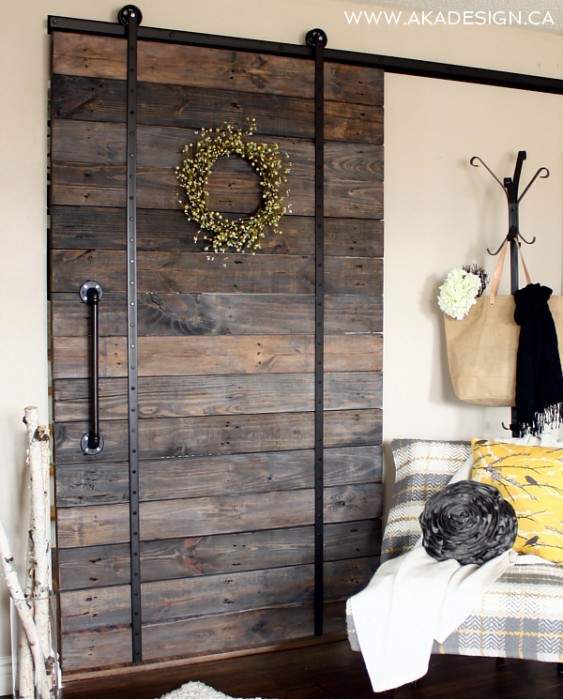 The Handmade Home shared a tutorial for this barn door.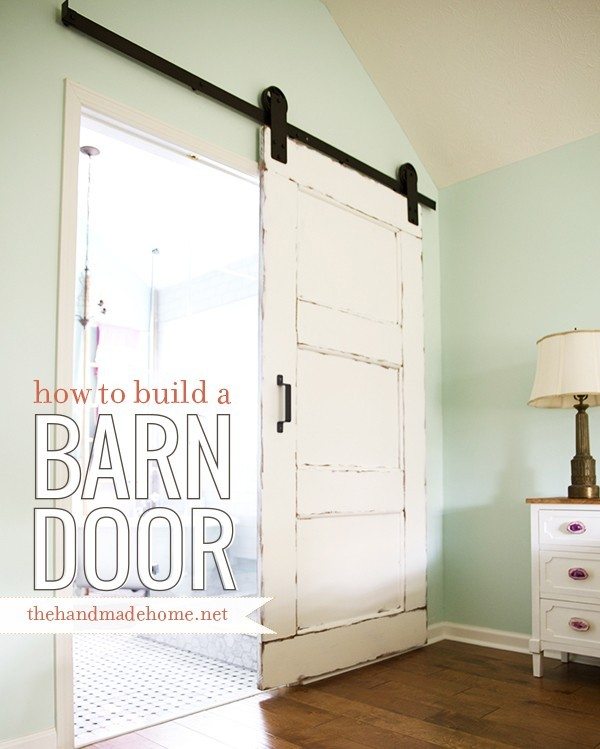 I still love the chippy paint bard door I painted and installed in my studio.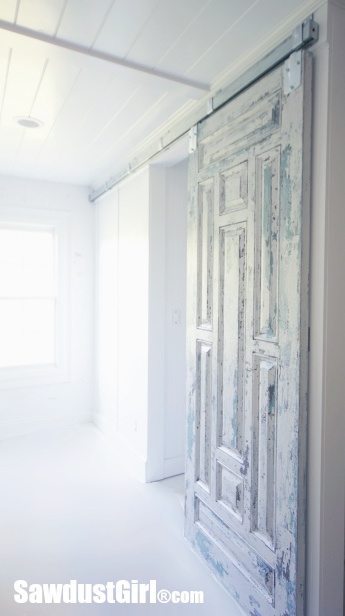 Shara from Woodshop Diaries built these sliding doors.  The frame is stained wood with a frosted glass panel for privacy.  Or to hide the dirty clothes that might be piled up in the laundry room.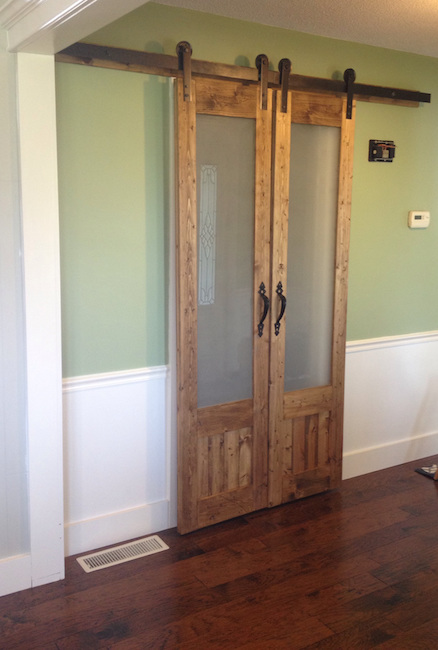 Another tutorial from the Handmade Home for this sliding barn door.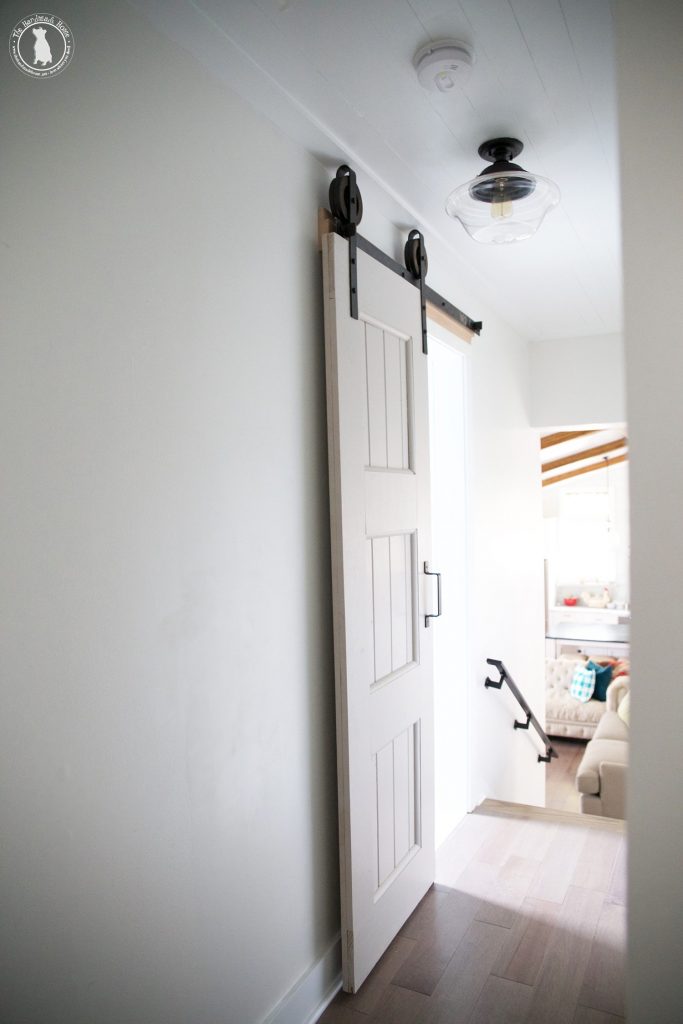 I build this simple modern barn door is made out of 2×4 lumber.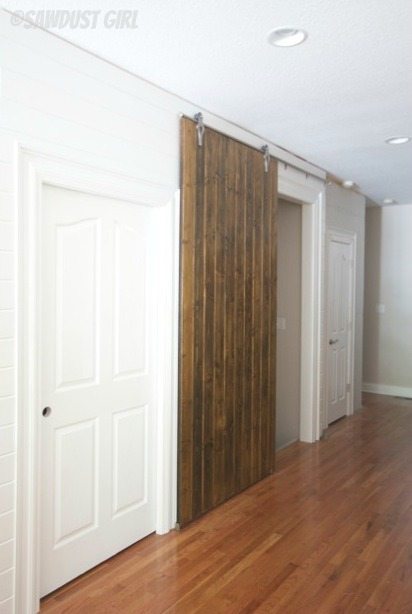 Sliding Barn Door Ideas for Furniture
Jaime Costiglio supplies free plans for this console utilizing sliding barn doors.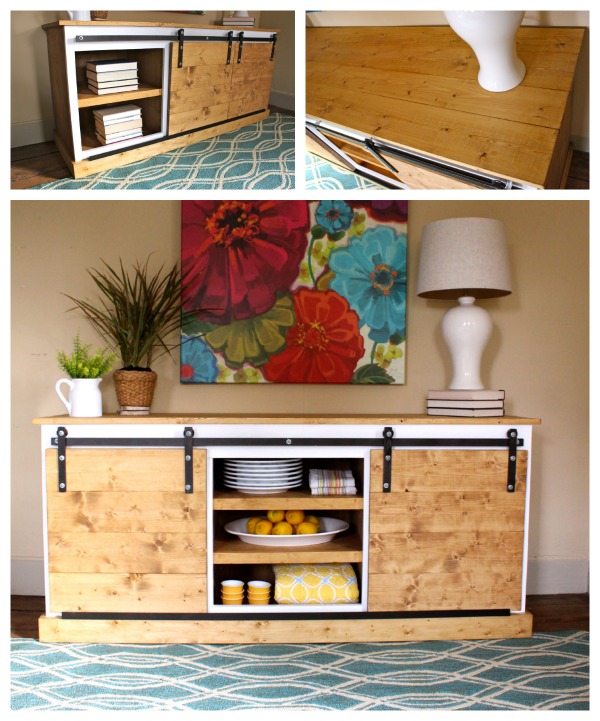 Here's a buffet hutch with sliding barn doors that includes free plans shared by The House of Wood.