There have been a few very exciting moments in this kitchen remodel:  tearing out the living room wall, opening up the dining room wall, closing off the doorway to the master bedroom, getting the floors installed, getting the appliances in…  Ok so pretty much the entire thing has been exciting.
The most recent excitement was picking out countertop slabs.  My original plan was to put Carrara Marble on the island but I was warned by so many people that marble is not a great surface for a kitchen that gets used.  I was warned that  gets dents, dings, scratches and stains easily.  My fabricator said that honed marble might hold up better –and I was planning on honed but I just didn't want to spend THAT kind of money on a huge countertop that could quite possibly not hold up well over the years.  So we went with a white granite instead.
It's not marble but it's really pretty.  More pretty in person than in my phone pics from the warehouse.  This doesn't do it justice so you'll have to take my word for it.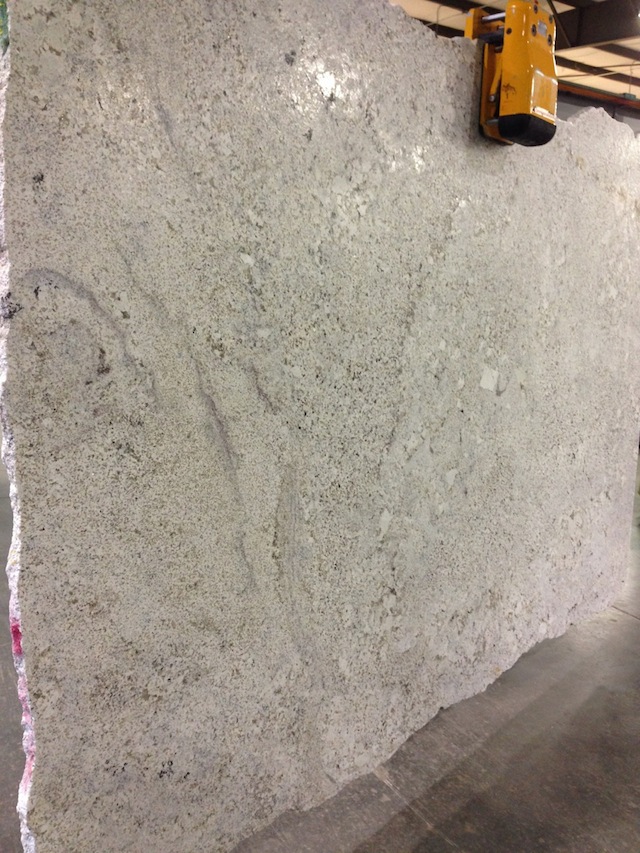 Once we picked out our slabs, the fabricator came out and made templates of our sinks.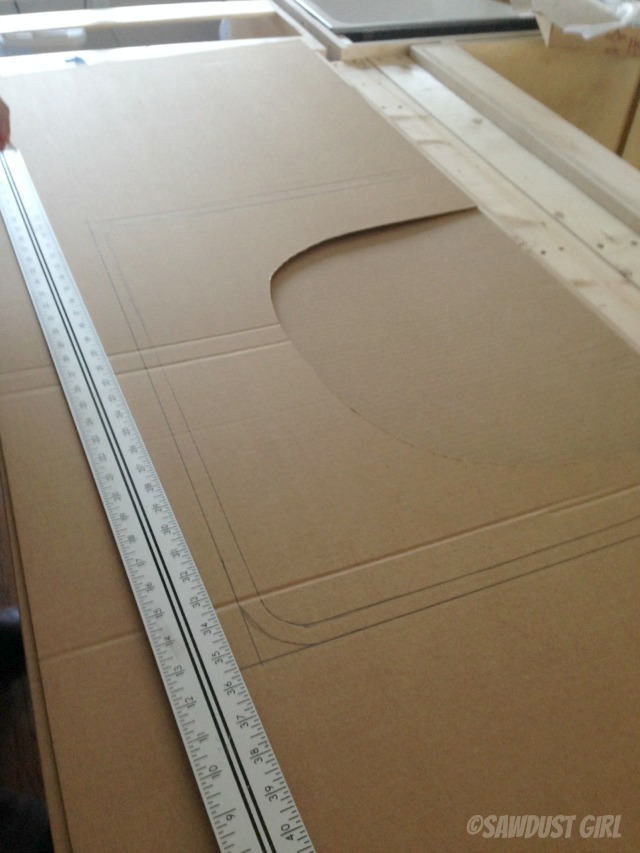 It was pretty cool to watch hime work.  I was thinking, "I'd be taping that down and measuring…" but this guy has been doing this for years (and years) and was fast, efficient and accurate.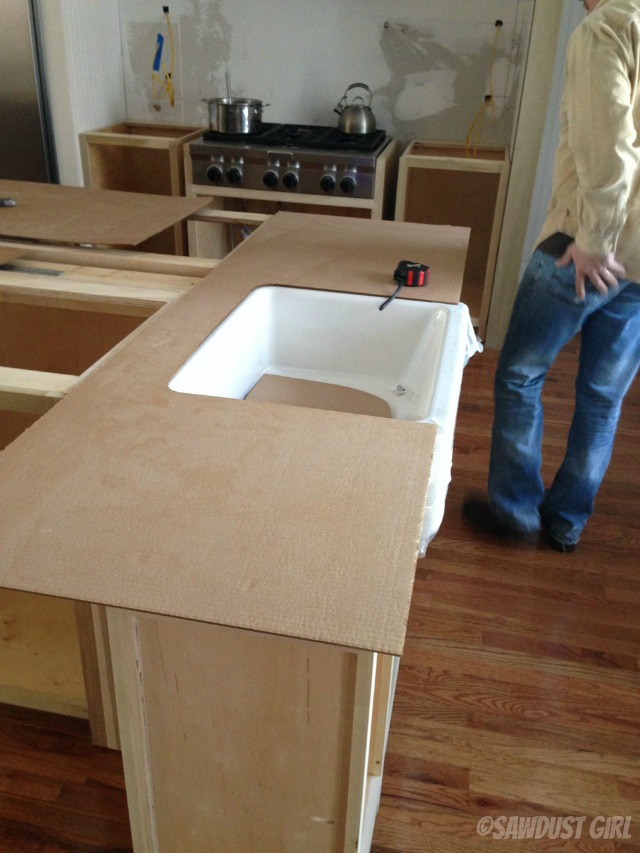 And I even got to go visit when the fabrication took place but I got so cold I left after the first slap got cut down.  My toes were frozen for the entire 10 minute drive home.  Still, I was amazed watching the huge wet saw cut through the slab.  I was like a kid in a candy store, which the guys in the shop thought was amusing.  Apparently  I am the FIRST person that has ever requested to visit while their countertops were being made.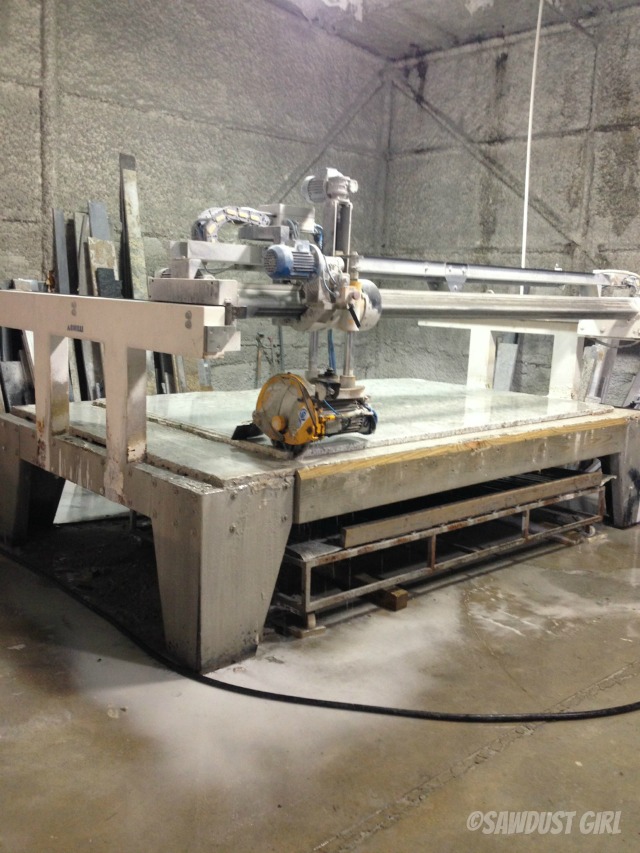 I can't imagine why everyone doesn't visit.  It's COOL.  Next time I'll be smarter about my choice of footwear when it's 40 degrees outside but I'll definitely go again.  After all, I only got to see half of the process.  It did make me very giddy about getting this next phase complete.
I can't wait to have a real countertop instead of plywood!