LOVE this "Cabin Hook" by Country Design Style.   Jeanette used fence board but you really could use any kind of wood:  old, new, reclaimed barn siding, flooring, pine, mahogany …  You name it.  She even created the hooks herself.  This is one resourceful lady peeps!    Wouldn't this be adorable as little playhouses in a playroom holding dress-up clothes.  (ooh, if anyone makes that — make sure you send us a link and we'll feature our your great idea!)  😀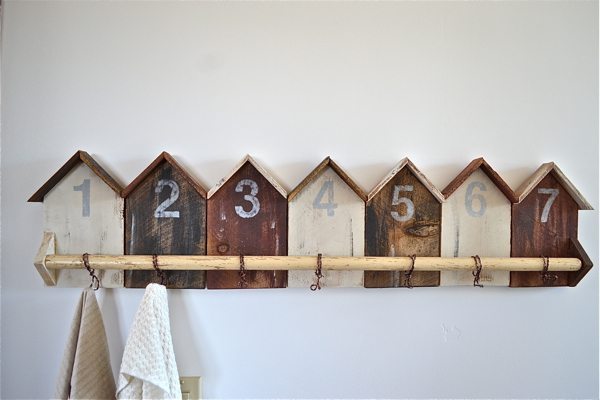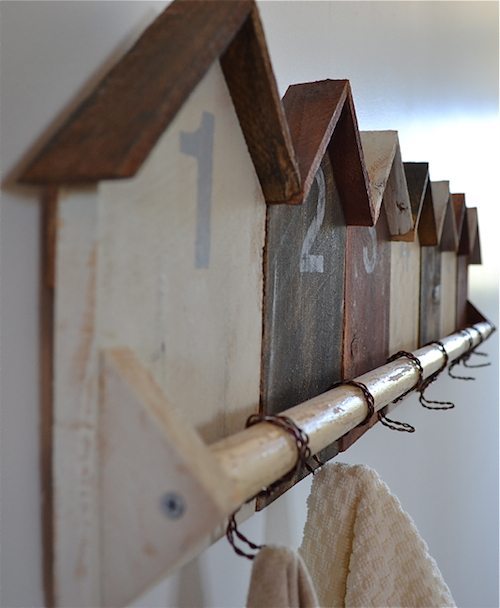 Jeanette has a full blown tutorial to re-create every scrumptious inch of this project.
How sweet of Jeanette!  Right?  Hop over for the tutorial and of course, give Jeanette some props and gratitude for sharing her awesomeness!