I'm building counter-tops for the laundry room by gluing up 2x6s.  This is inexpensive material that I can finish into a beautiful wood countertop.
DIY Wood Countertops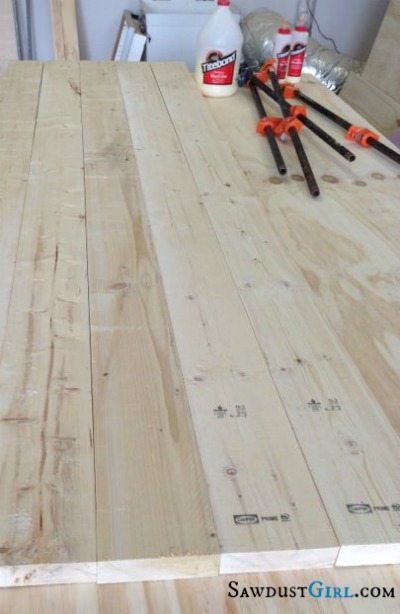 I cut the edges off each 2×6 so they all had sharp edges. I don't want these rounded –beveled edges on my countertop.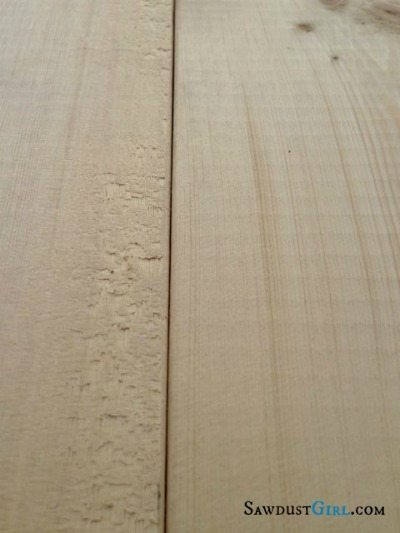 This process involves a LOT of glue!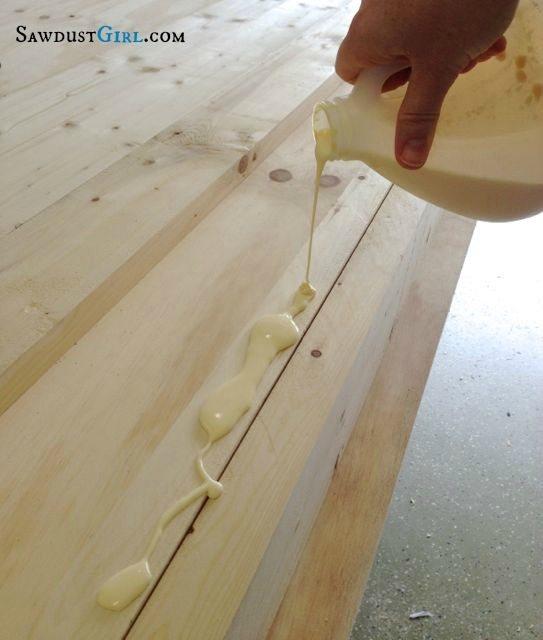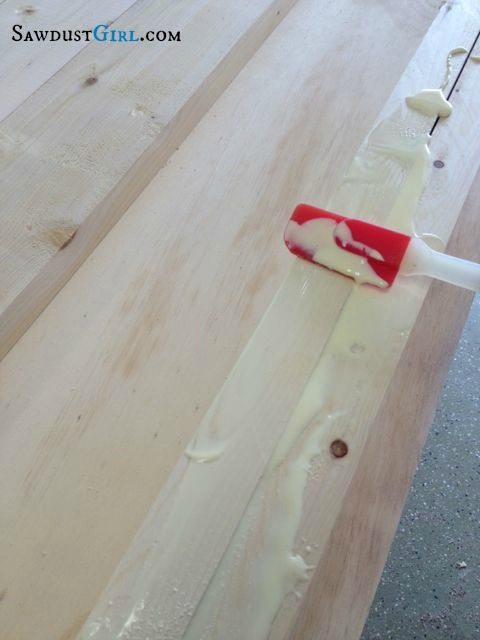 And then a whole bunch of clamps.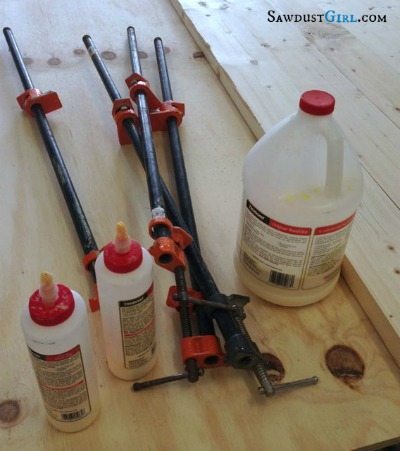 I'm glueing up 2 at a time, then glueing up those pairs. I don't want to try to keep track of all the boards in one glue up.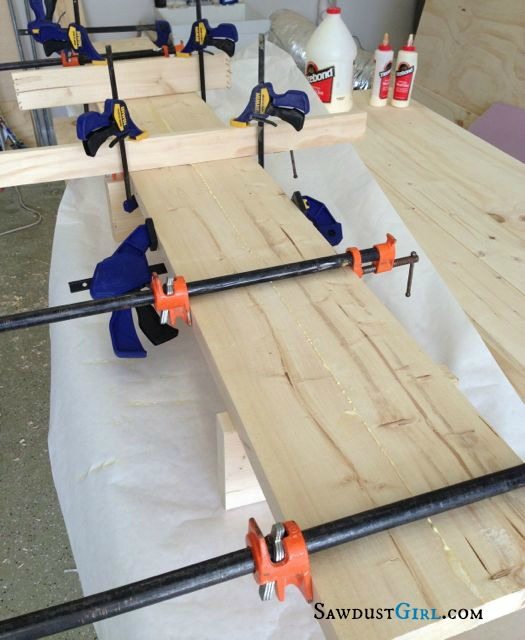 Check out some of my other countertop ideas: