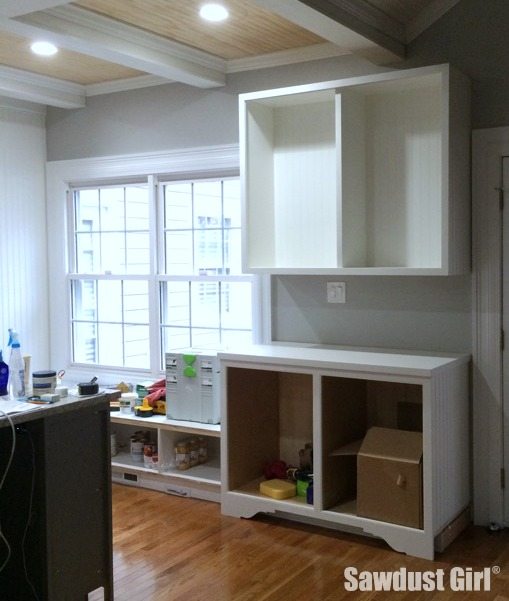 I love adding visual interest by installing decorative cabinets toe kicks.  I've been adding a decorative cabinet toekick on key cabinets in my kitchen.  If the cabinet already has a faceframe, this is a really easy way to add a cabinet toe kick.  On new cabinetry, you could cut out your design in the bottom rail but that would require a using more expensive wider rail and creates more waste — so I do it this way.
How to add a Cabinet Toe Kick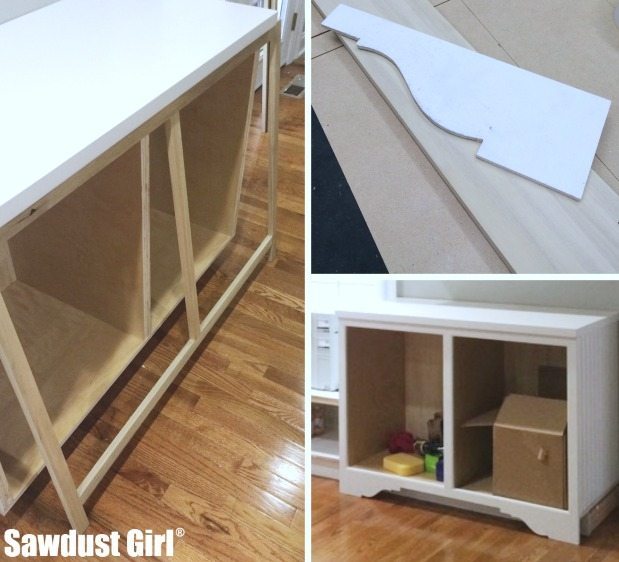 Create a template
If you want to download and print out my design, click here: decorative toe kick PDF.
Trace the design onto 1/4″ plywood and use a jigsaw to cut out.

Once you have your 1/4″ plywood template, use double stick tape  to secure the template to your faceframe material.  I generally use poplar or maple for painted faceframes.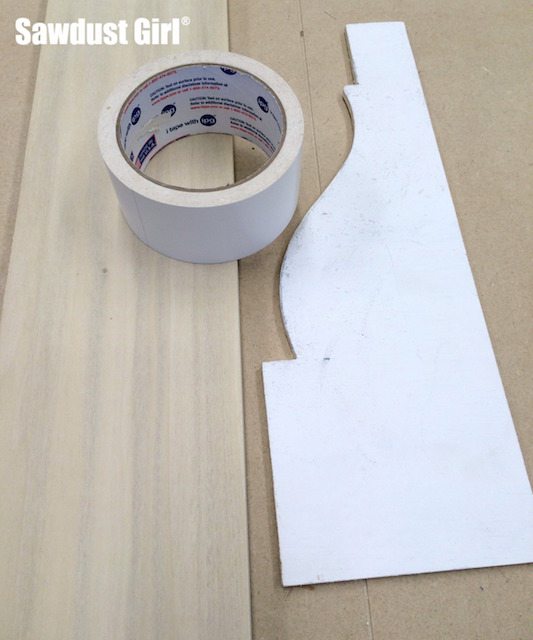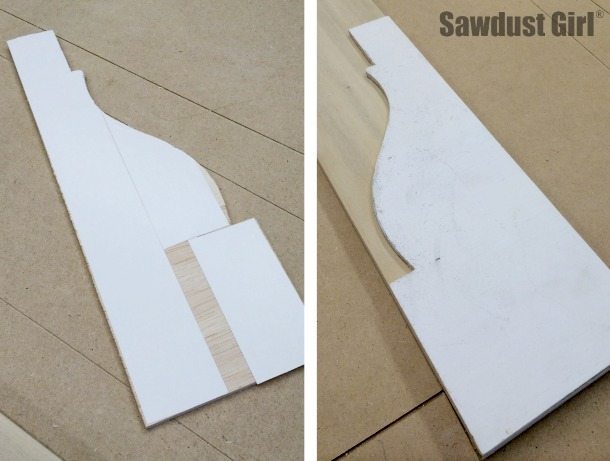 Cut
Use a jigsaw or bandsaw to cut out your design.  Cut slightly away from the template and make sure not to cut into the template.
Clean it up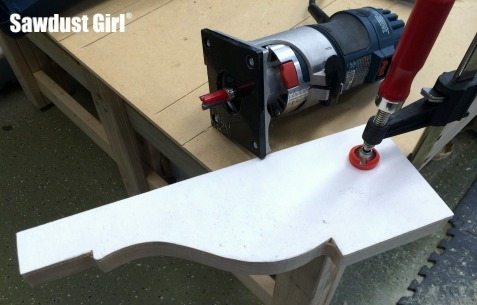 Attach
Glue the decorative piece into place and hold with clamps until the glue is set.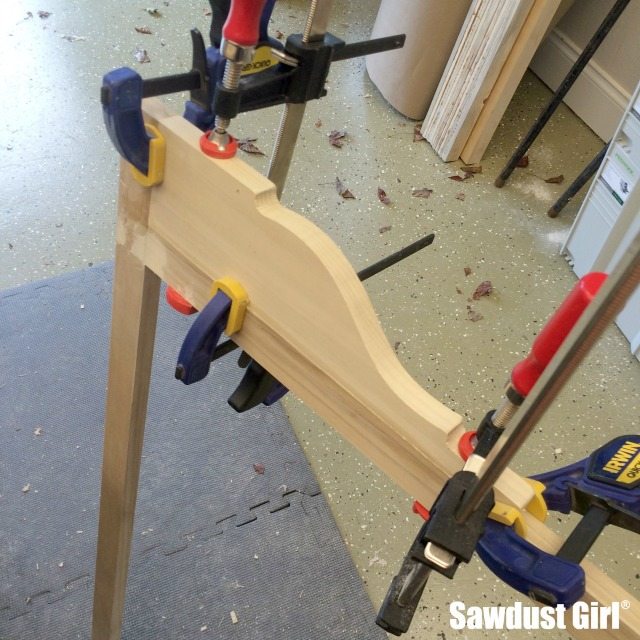 Then you can sand, fill,  finish and attach your faceframe as you would any other.    (How to build and attach a faceframe)