On rare occasion,  I've found myself needing to cut down a drawer that is too tall.  For interest sake, I'll give you a couple examples:  a drawer might not close because of a cleat in the back of a cabinet or a new cooktop ends up being deeper than the old one and the drawers no longer fit underneath…for example…for interest sake!
What does one do when one finds oneself in a situation like that?  Trim that baby down!  If your drawer is small and you have access to a table saw,that would be the easiest solution.  If you don't own a table saw, or your drawer is HUGE, a circular saw and Kreg RipCut will do the trick.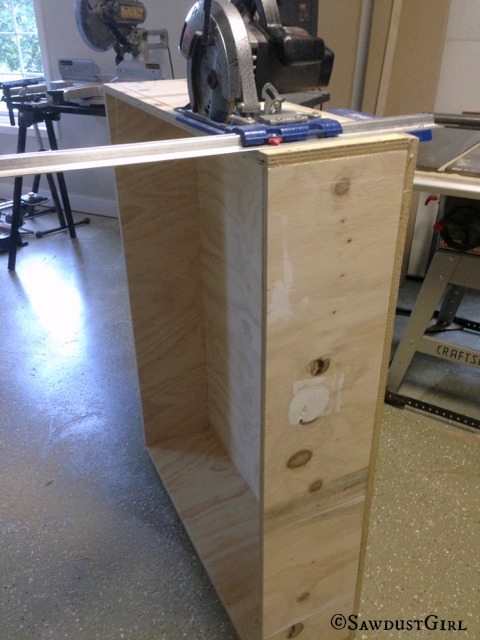 1.  Set the guide to cut the drawer to the size you want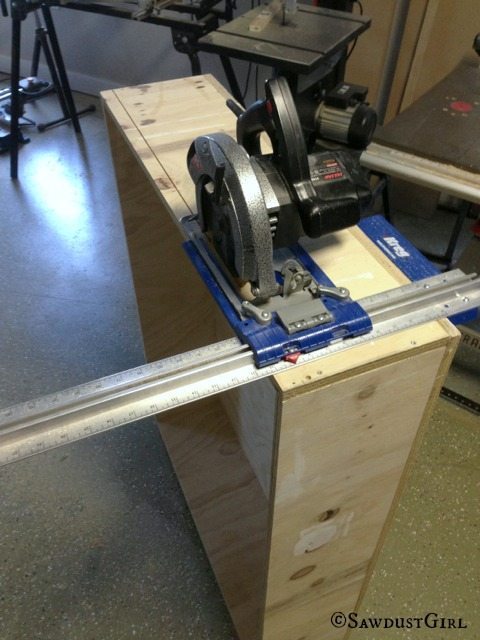 2.  Make sure there are no screws where you are going to cut.  **If there are any screws in the way, move them!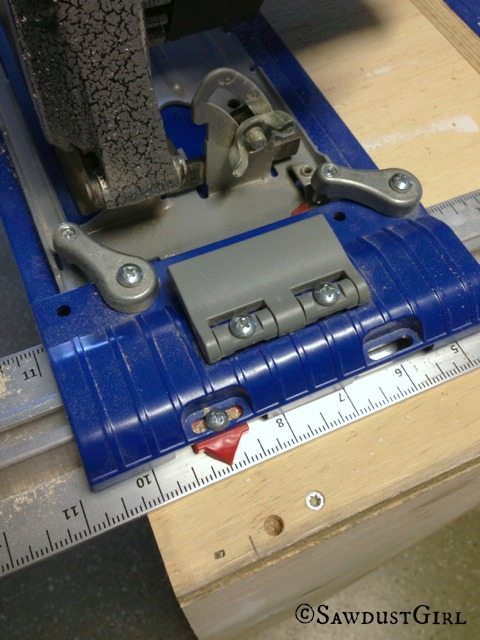 3.  Start cutting.  Cut each side, then rotate the drawer and cut another side.  *The saw should be resting on the part of the drawer that is NOT being cut away.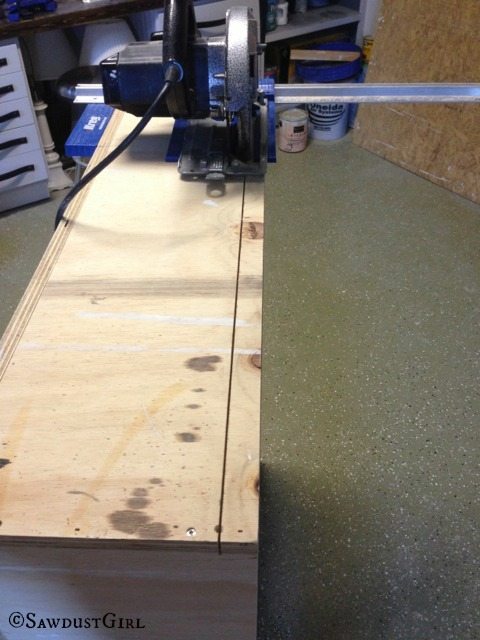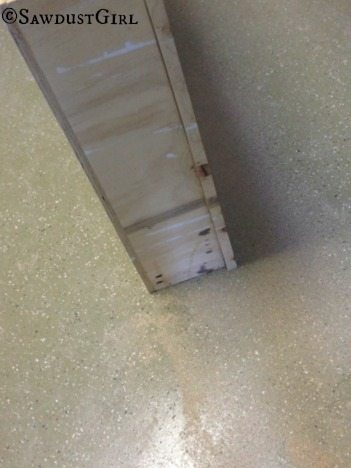 Voila'.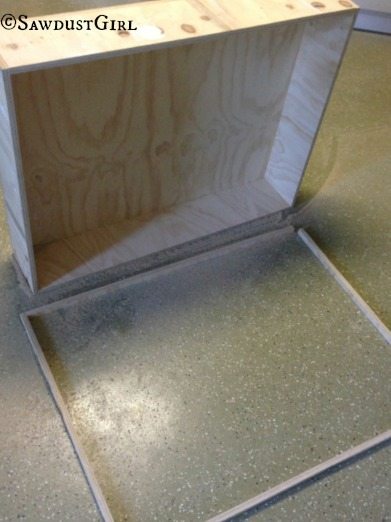 You could also use this same technique if you built a cabinet too deep and wanted to make it a bit more shallow without taking it all apart or starting over…if you change your mind mid project like that…like me.  😉