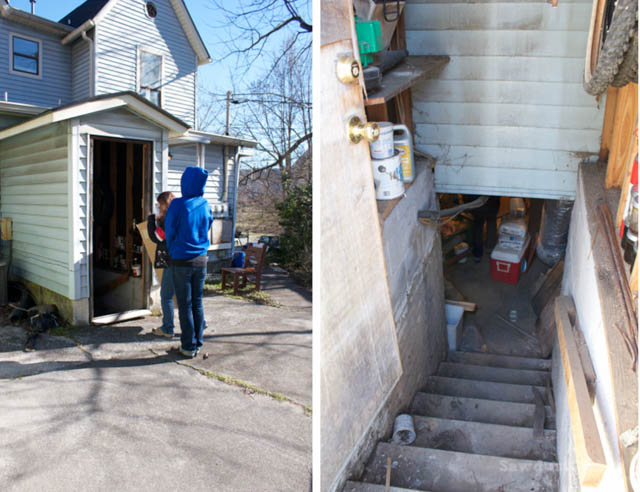 It's gotten cold here in Knoxville with ice and snow which is quite unusual here! I'm glad I was able to finish my final project with *Frost King to help winterize a historic Knoxville home last month before the weather got crazy! I helped homeowner Karen install a door sweep and insulate her windows with window film. The basement was dark and creepy with a low ceiling and lots of cobwebs, but we braved it! Winterizing your home with pipe wrap insulation is the best way to protect your water lines against freezing.
Winterizing your Home with Pipe Wrap Insulation
Our last project was to insulate the hot water pipes in the basement/cellar with pipe wrap. The basement had really low ceilings!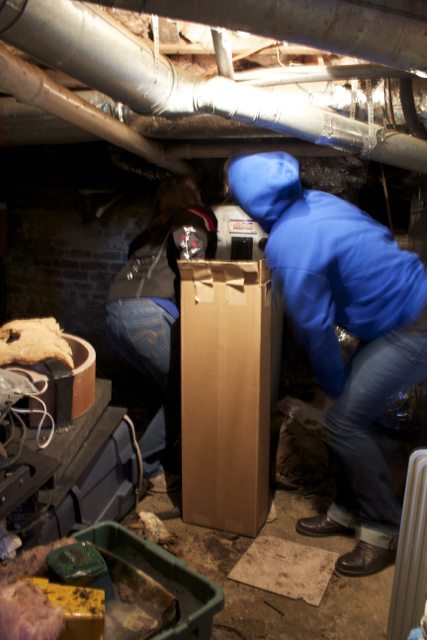 We used Frost King's pre-slit tubular fiberglass pipe cover with self-sealing jackets. It was easy to cut to size with a utility knife.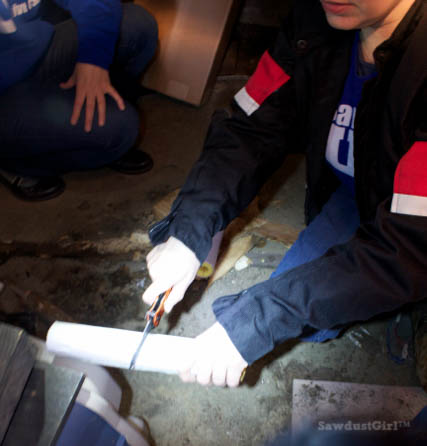 This fiberglass insulation is good for pipes that are extremely hot, like the ones directly exiting your water heater.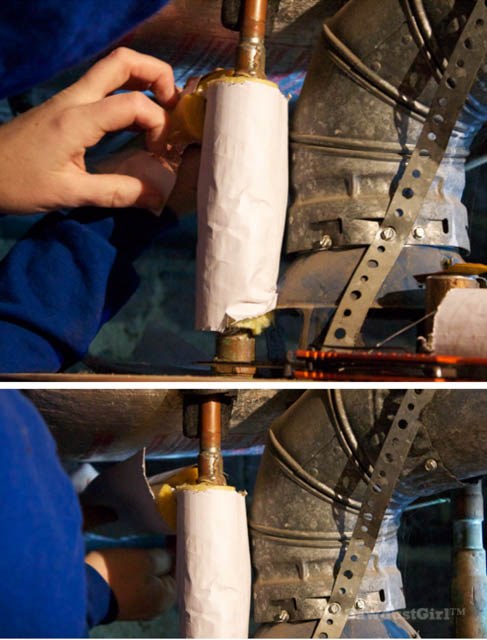 The pre-slit pipe coverings were very simple to use and the self adhesive is brilliant. The center of the wrap is sliced down the center to allow for easy application, just open the center and place over the pipe then remove the paper from the adhesive on the wrap and place the sticky lip over the non-sticky paper to seal the wrap around the pipe.
Some of the pipes were already wrapped with foam or rubber but we took care of the rest of the exposed ones–and then got the heck out of the cold, dark, spidery cellar. I don't hate a lot of things, but faceplanting through a spiderweb happens to be one of them!
Just keep your hood up and your head down on that kind of job, and then check for spiders!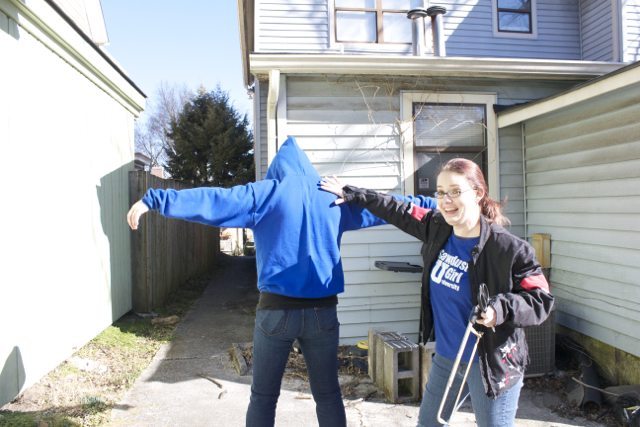 And then, when you survive it, give each other a big, double handed high-five! Because you survived it! And all this work you just accomplished is going to keep your house warmer and lower your utility bill!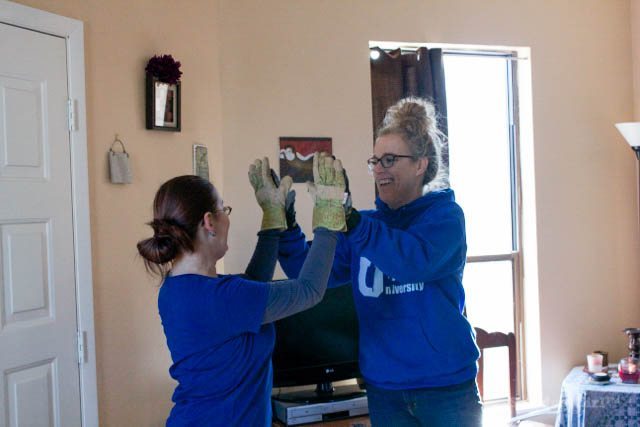 Thanks to Frost King for partnering with us on this project and helping Karen's family stay warm this winter!
* This post is sponsored by FrostKing. All opinions are my own.