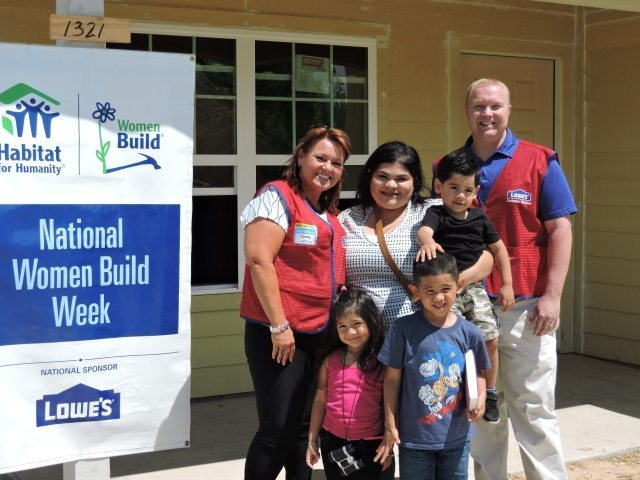 I'm excited to share an update on Shelby's House!  I got to meet Shelby and her children at the "National Women Build Week" with Lowe's and Habitat for Humanity in Fort Worth.  Over 100 women showed up to that Lowe's parking lot to help.  Shelby's house has completely transformed since that event in May.
Disclosure:  Lowe's is compensating me for my time and effort in following and sharing this story with you.  All opinions are my own.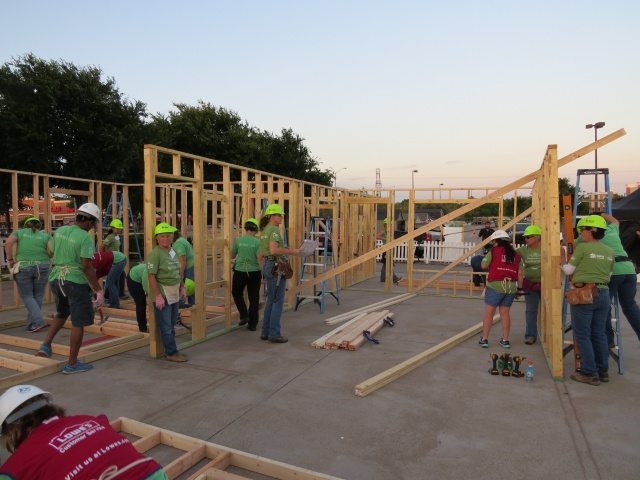 Shelby has been working hard to complete her 250 sweat equity hours.  Habitat for Humanity is building 12 Homes in Shelby's neighborhood.  She has gotten to know her "soon to be" neighbors while working together as they all help build each others' homes.  What an amazing opportunity to literally "build a community", in structures and relationships!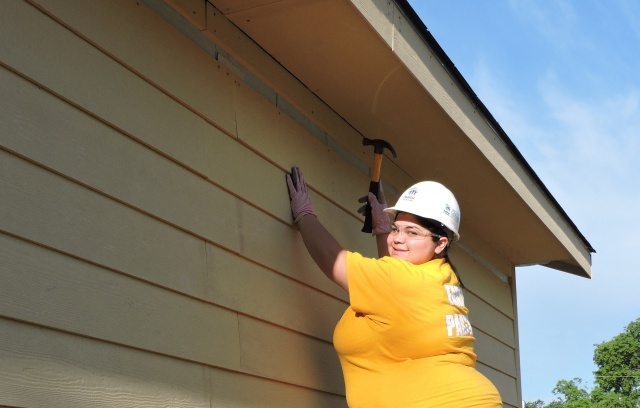 Shelby has been framing, installing siding and painting up a storm.  When we spoke, she only had 19 sweat equity hours left to complete.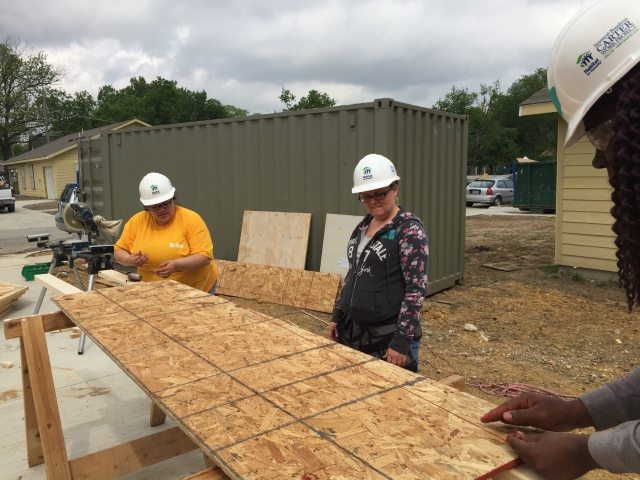 The kids have been excited about picking out paint colors and decor for their bedrooms and bathroom.  Shelby has two boys and a little girl.  Kailynn will have her own bedroom and the boys will share one.  The kids will share a bathroom and have decided they can all be happy with a "Minnie and Mickey Mouse" theme.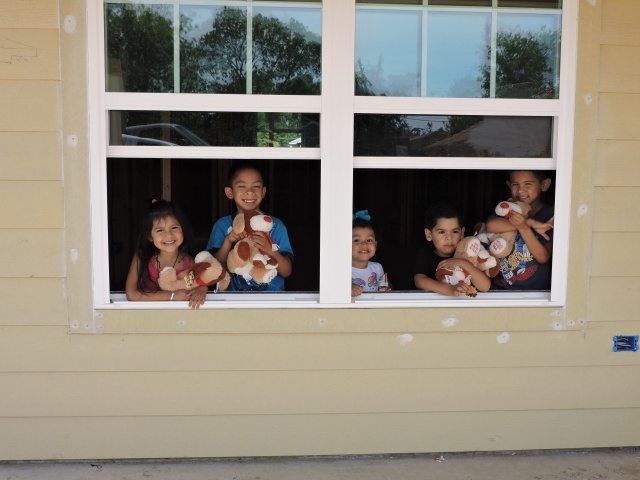 Shelby told me she was completely surprised when she learned she got to pick out finishes like paint colors and tile!  The house is nearing completion and it's been an exciting and emotional journey.  It's a journey that Shelby never expected and it has turned out to be an even bigger blessing than what she originally realized.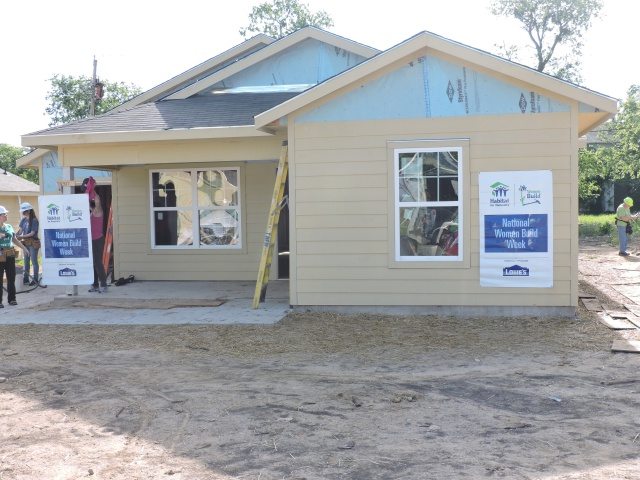 Recently, the rent on her two bedroom apartment was significantly raised, with no warning.  That change made her apartment unaffordable which was an incredibly scary situation.  Luckily, Shelby lives close to her mother who invited Shelby and kids to move in.  All five of them living together in one small house is tight but Shelby is so grateful to have somewhere to live.  For Shelby, the outcome of this abrupt rent increase is temporary cramped quarters for a few months.  Without this house it would be a different story for Shelby, as it is for many other people.
The need for affordable housing is what Lowe's and Habitat for Humanity are working so hard to help address through their work together.  Since its partnership with Habitat began in 2003, Lowe's has committed more than $63 million to Habitat for Humanity International and helped more than 5,500 Habitat families improve their living conditions.
Lowe's and Habitat's goal is to help 1,000 families have safe, stable homes by the holidays and Shelby's is so grateful her family will be one of them. The holidays are such a special time to be in your own home, making memories and starting new traditions. It's so rewarding to know I was part of helping Shelby and her children have that experience this year and in the years to come.
The next update I share on Shelby's house will be when I visit her and her family in their new home, IN PERSON!  I'm so excited!
It will be near the Holidays and I'm hoping I'll have enough time to help Shelby do a little project in/for her new home.   If not, a house tour will be exciting too.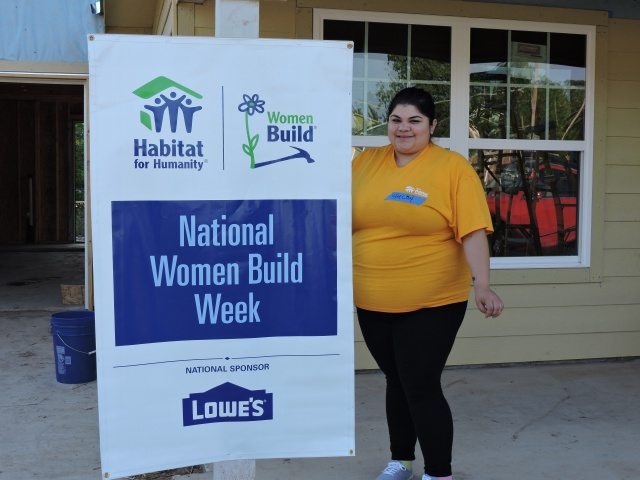 To learn more about Lowe's commitment to helping communities around the nation, visit Lowes.com/SocialResponsibility and LowesInTheCommunity.tumblr.com.
To learn about Women Build projects in communities across the U.S., visit Habitat.org/wb or the National Women Build Week tab on Facebook