Hi Sawdust Diaries Readers!
One of my favorite things about my home is the screened in front porch. It is my favorite place to read, eat dinner and just sit and talk. We love it so much! But it didn't start out that way. A few weeks after we moved in, it looked like this: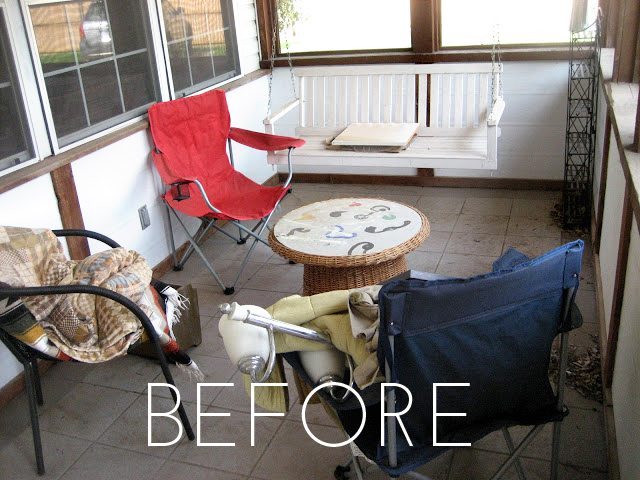 Basically, not cute at all. We just through some of our camping chairs out there and called it a day. Unfortunately, days turned into weeks, weeks turned into months and months turned into a couple of years (tell me I'm not the only one this happens to!).
We finally decided to updated the porch. All it took was some paint and pretty furniture! We painted the window trim, front door and bench. Then my husband Eric built a table out of pallet wood (the whole thing cost about $20!), we added some metal chairs from overstock and some pretty lights and it turned into this: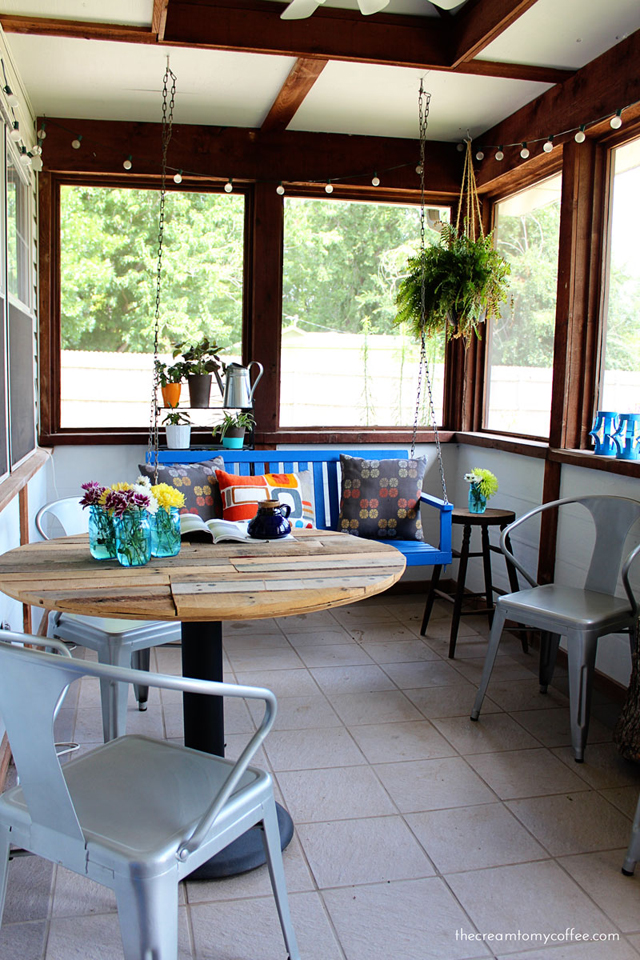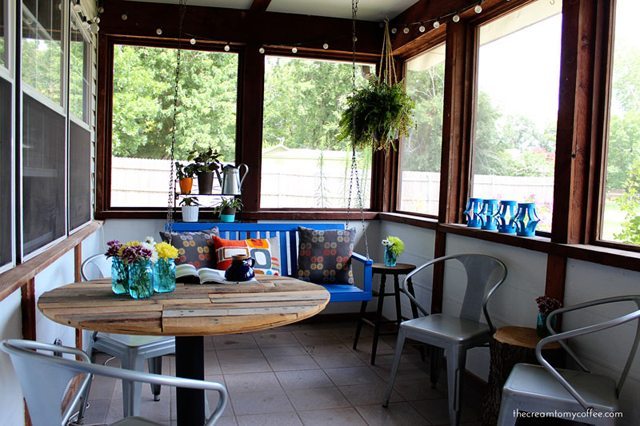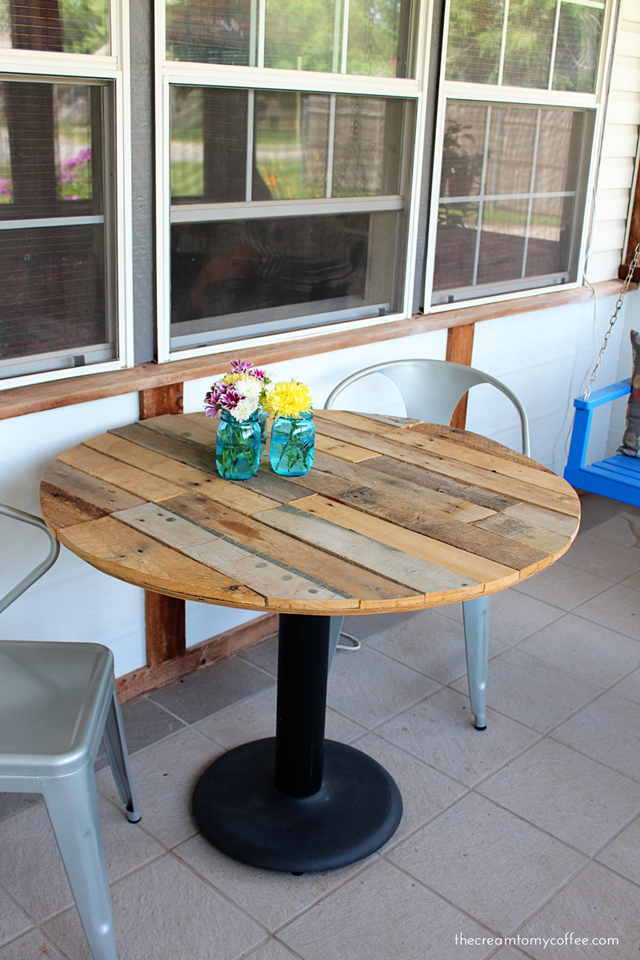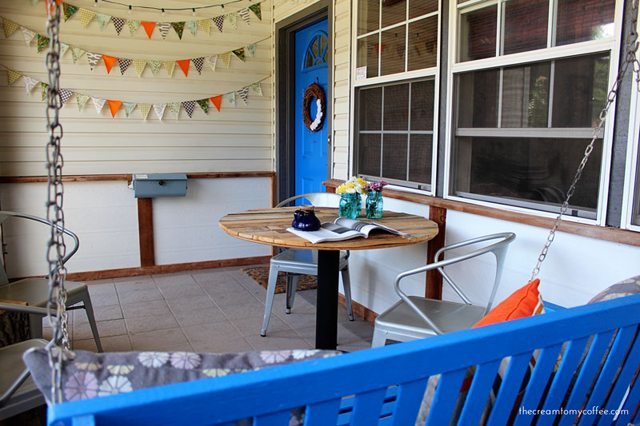 We are so happy with how it turned out! We really do spend a lot of time out there now – it has pretty much become a second living room for us. You can see more details and a source list on my blog, The Cream to My Coffee!
Ashley
Sandra Speaking:
Holy Moly Ashley!  Can I come over and camp out on your screened in porch?  Just for one night?  love that blue door and porch swing and that TABLE!  What a transformation, thanks for sharing!