I'm so excited about how awesome Malisa's Entry Lockers and Becky's studio built-ins turned out!
I'm so excited, in fact, that I decided to have a super duper, SAWDUST extravaganza giveaway and let ONE lucky winner join in Sawdust Diary history by teaming up with me to build something awesome. I have this inkling of a feeling that Beckie is super happy to be done and pass the baton on to someone else too. 😉 So she and I are teaming up to find a Sawdust Diary Sucker …Special Participant…. WINNER!
What's the prize?
Just about everything you need to build something AWESOME!  Total value of prize package is a whopping $1850!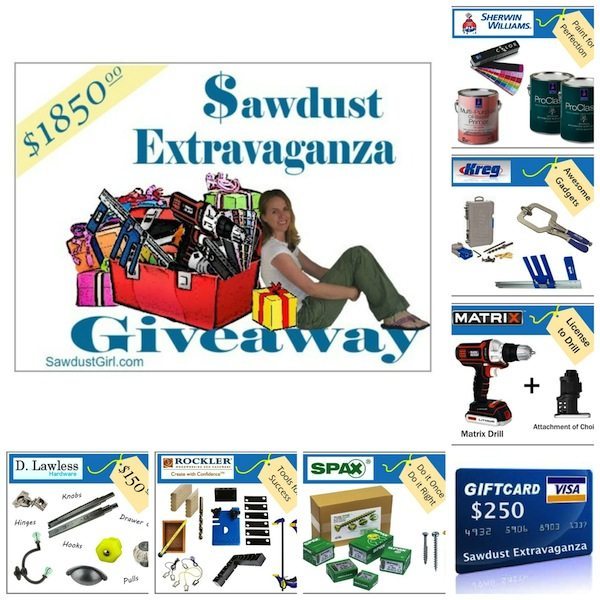 One winner will receive:
1.  Sawdust Girl custom design and coaching through a project of your choice.   Value = $1000.
I design and coach;  you build something amazing.   (Up to 20 hours of design and coaching over a period not to exceed 16 weeks.  Project needs to begin by July, 2013.)
If you've been following along with me, you know what products, tools and gadgets I use to build and finish my projects.   I'm so excited that some of my favorite brands are pitching in some of my favorite products so you have everything you need to make the magic happen.
2.  The winner will receive a $250 VISA gift card.  You can buy a fair amount of MDF, plywood and poplar with $250!   Value:  $250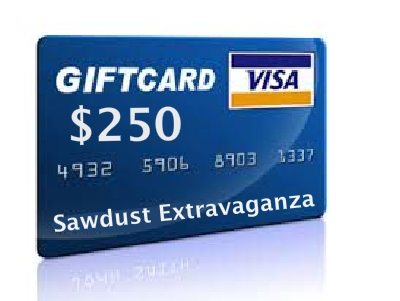 3.  Kreg Tool Company is supplying some of my favorite awesome gadgets: the RipCut jig, a Kreg Jig Jr and a face clamp.    Value: $100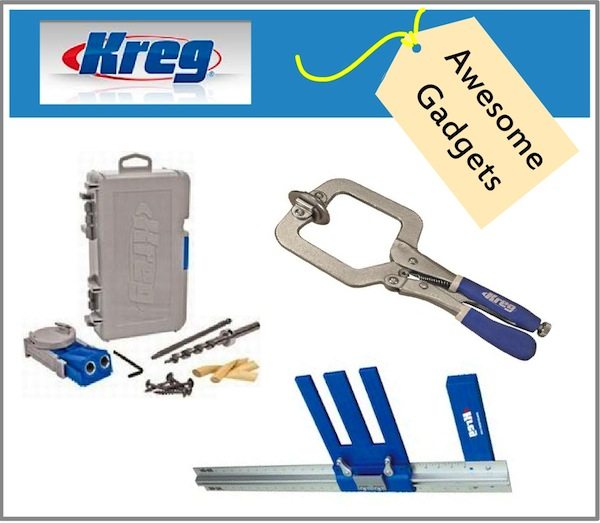 4.  Rockler is sending out:  a Beadlock starter kit,  tenon stock, assembly square, Irwin mini clamps to use with that assembly square, EZ mark line chords and square check.  Value: $90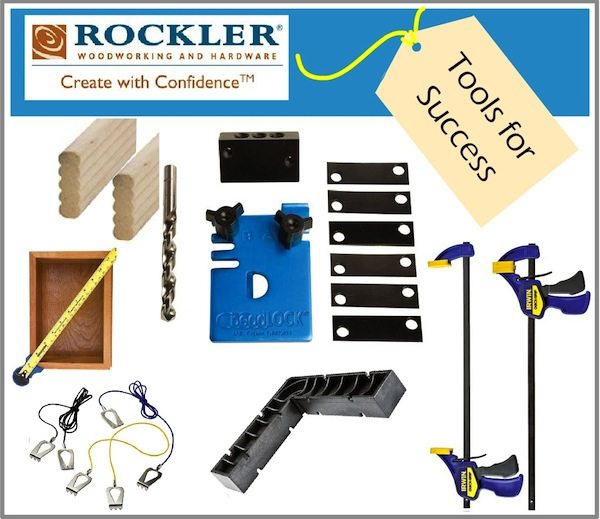 5.  Black and Decker is sending out a new 20V Matrix + one attachment of your choice!  Value: $100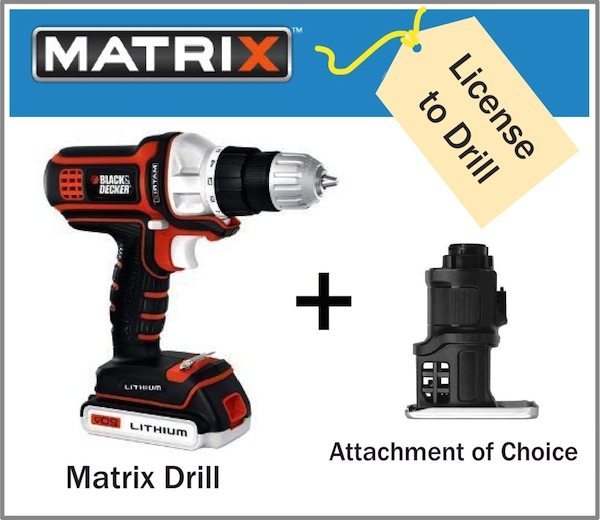 6.  You know I love my SPAX.  They are sending out a box of all my favorite screws for the big project:   MDF/Hardwood screws, cabinet screws, pan head screws…  Should be everything you need.  

7.  D. Lawless Hardware is giving $150 credit to their site.  Check out their amazing prices on everything from slides, hinges, pulls, knobs, hooks, wood appliqués and more.  (I want some of those yellow glass knobs!)   Value:  $150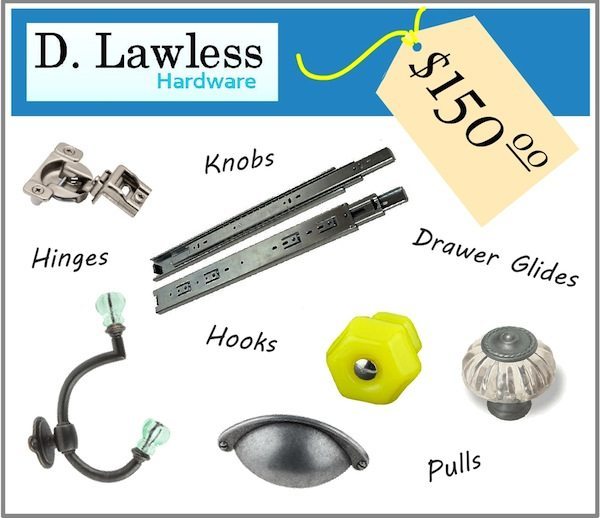 8.  And last but not least (literally)…Sherwin Williams paint.    I have tried many different brands of paint.  I've tried many different types of paint within each brand, but the one that I always come back to (and kick myself for wasting time messing with what is already perfect) is Sherwin Williams ProClassic paint.  I've posted about it many times, add a little Floetrol — levels like a dream, LOVE it!
Sherwin Williams will mail a color fan deck out to the winner to help with color selection.  Then they need to hop on over to their local store to pick up a gallon of Multi Purpose primer and two gallons of ProClassic paint.  Value:  $150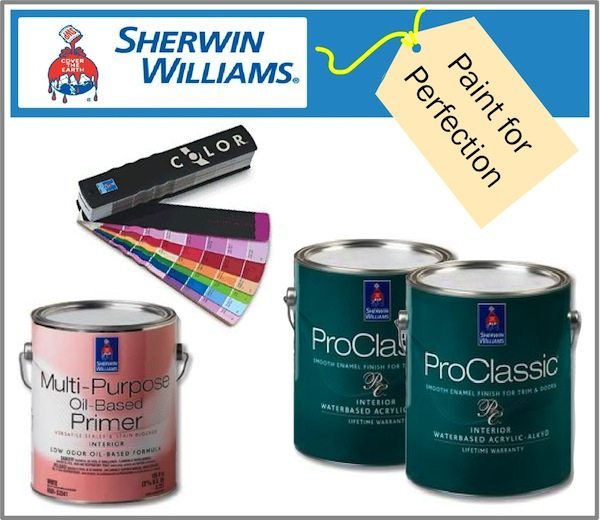 Want to win? Enter the Rafflecopter below.  5 possible entries per person.
Entries will close on Wednesday, April 17 at midnight!  USA residents only.
Winner is:  Jenn V

(Jen has been notified and responded.)
You can build something awesome,  I can help!
a Rafflecopter giveaway