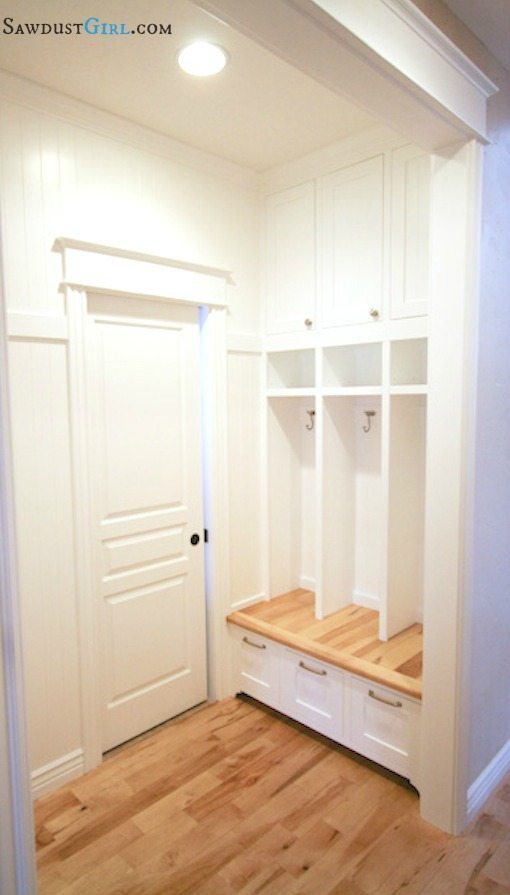 Built-in Mudroom Lockers
Malisa worked really hard on her built-in mudroom lockers over the last two months –and it shows!  The entire project is done, including the pocket door, storage lockers, trimming out the doors and doorway and installing floor to ceiling wainscot.  It -is- beautiful!  The wood flooring bench top  is such a nice contrast to the white lockers and adds a little extra interest.  The fact that the ceiling is so heigh is a definite plus!  Love love love this space!
Get the free plans to build this built-in bench!
Remember what it looked like before?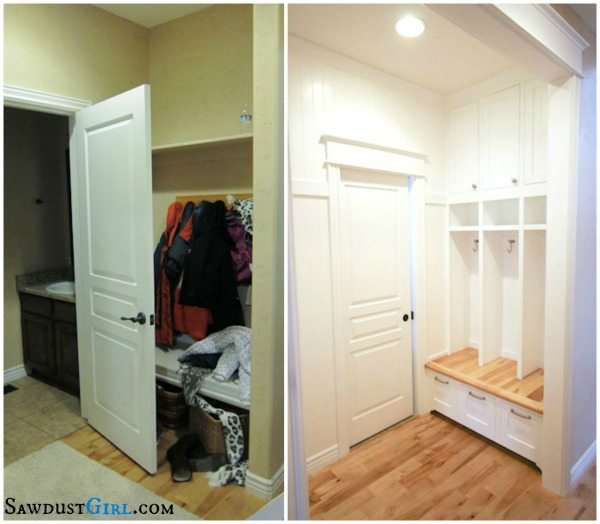 Besides the fact that this "mudroom" is now BEAUTIFUL, it is also super functional for Malisa's family.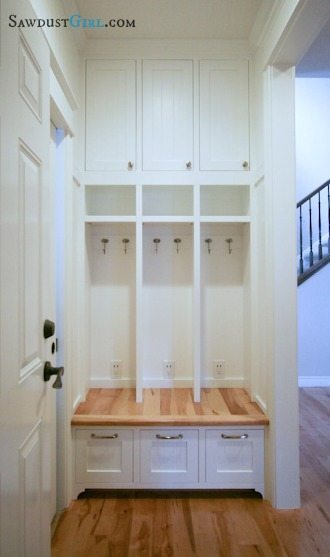 Each child get's their own locker and drawer for shoes.
Each locker has an outlet with USB port for charging MP3 players, phones and tablets…  Super cool feature that Malisa added.
 Love the detail on the front bottom faceframe.
And all the other pretty details that make this a custom made work of art, not just a functional cabinet.
I know the pocket door turned out to be more work than she expected because of the venting pipe in the wall, but it makes this entire alcove more usable — as well as breathtaking!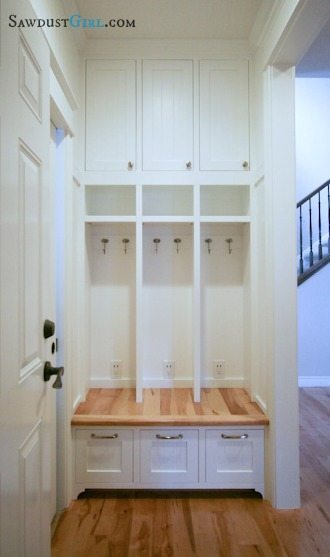 Malisa did an awesome job taking this project from plan — to fruition.  Now she is ready to take on her whole house.   Watch out world!  🙂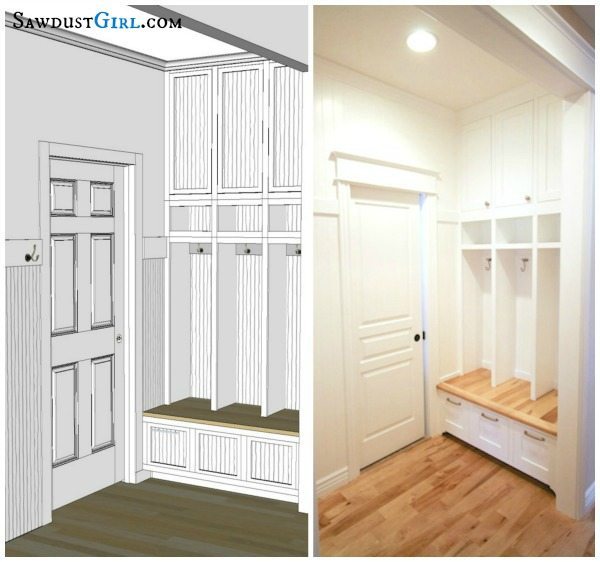 Great job Malisa, you rocked it!
Get the free plans to build this built-in bench!