I get asked what paint I prefer for furniture and cabinets all the time which is why this little tidbit of information gets a dedicated post all for itself.
Sherwin Williams Pro Calssic paint is my go-to paint for furniture and cabinets.  It levels out beautifully, dries hard, and cleans fairly well so you don't need a topcoat.  I sometimes add a topcoat anyway if I'm painting kitchen or bathroom cabinets.  Just because I do.
I generally use a water based paint and add a little Floetrol.  Floetrol is a paint additive that gives you more working time —  it doesn't dry as fast, giving you more time to make sure you've brushed it out evenly and not left any drips or lines on your surface.  Floetrol also aids the leveling process and helps eliminate brush marks.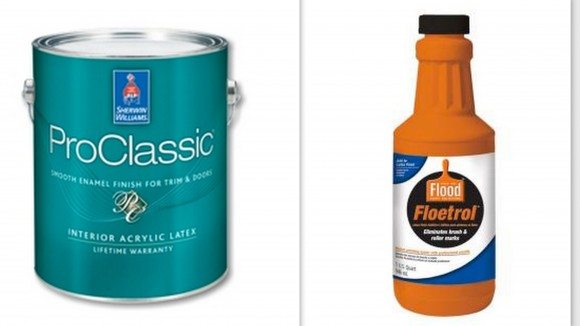 I use the same paint combination when rolling, brushing or spraying furniture or cabinets.
That is all.