One thing I always have around my house, art room, garage workshop are project journals. I have lots of ideas and need to write them down and sketch them out before I forget them. This DIY leather project journal is really easy to create.  I was able to put mine together in less than 20 minutes and I am confident that you could do it that quickly too!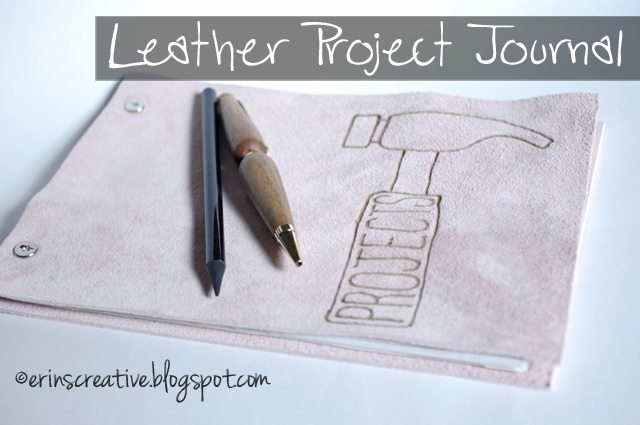 Supplies: 1 12×12 sheet of leather, paper, screw posts, a cutting mat, straight edge, exacto knife, a hole punch, phillips head screwdriver and possibly some super glue.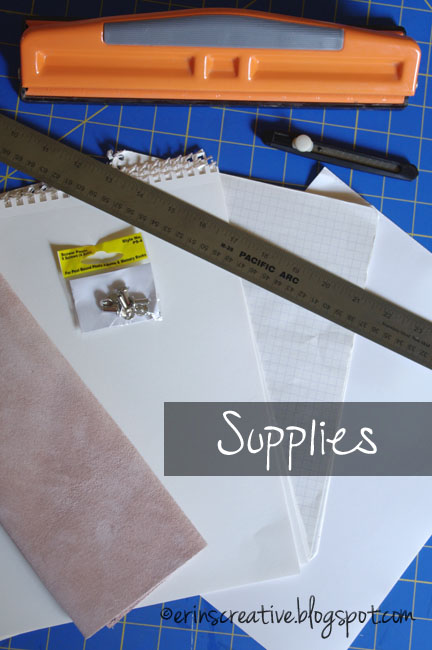 I found my leather at hobby lobby and paid less than $5 for it with a coupon.  The screw posts can be found in the scrap booking department of a craft store.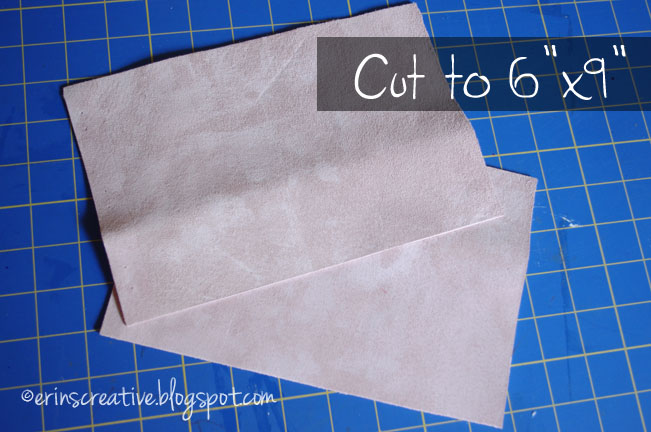 Cut 2 pieces of leather to 6 inches by 9 inches.  This should give you a little leftover to practice with your hole punch.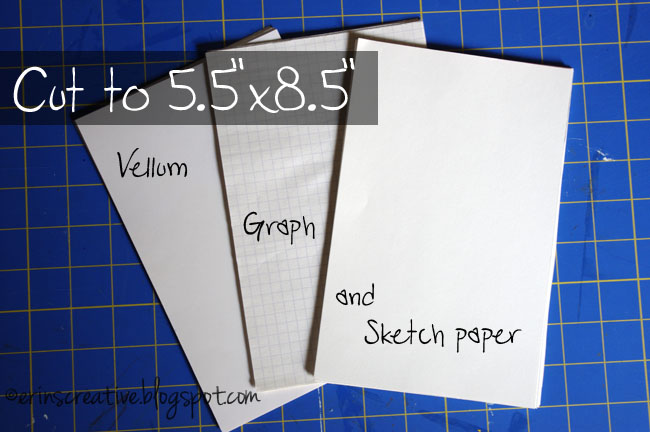 Pick the type of paper that you want in your journal.  I chose three different types.  I wanted the vellum if I was using markers because they don't bleed on that type of paper.  The graph paper for drawing plans and the sketch paper for everything else.  I like journals with multiple papers and do not understand why you can't buy them.  So I make them instead.
Cut your paper to be smaller than your leather.  I chose to 5.5 inches by 8.5 inches.  The leather will overlap the paper by 1/4 of an inch all the way around.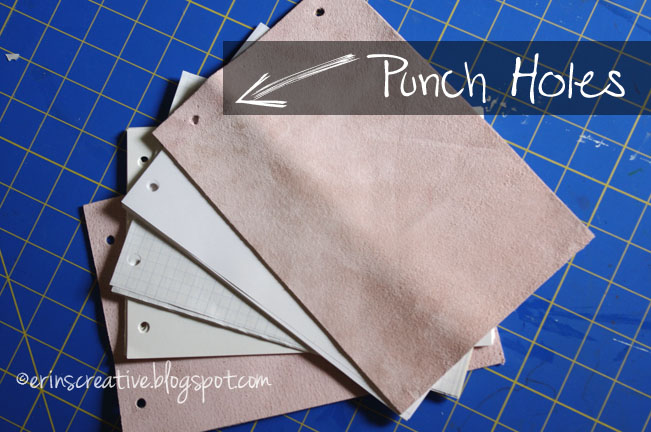 Adjust your hole punch by turning the screws in the back to set it where you want your holes to line up.  I used my scrap leather to test it out.  Once you are satisfied with the placement, punch each sheet of leather individually.  Then punch your paper.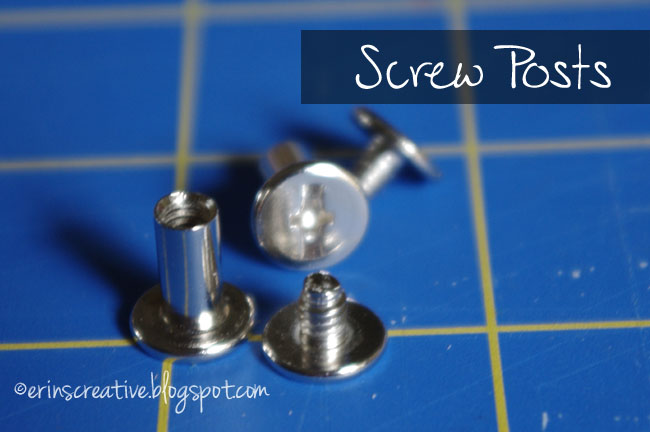 Screw posts come in a variety of sizes and the size you need will depend completely on how much paper you want in your journal.  Choose the ones that will best suit your needs.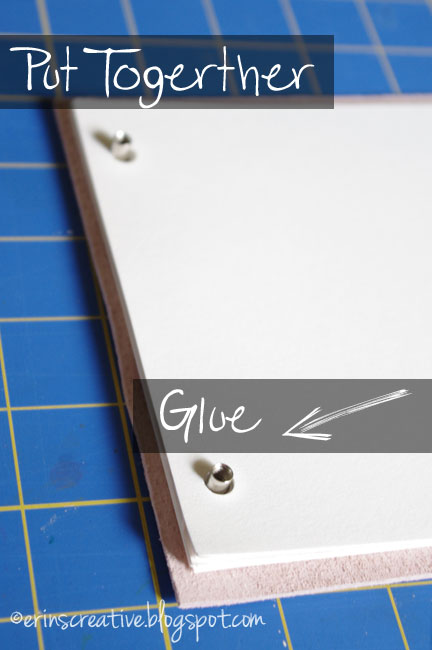 Place the bottom piece of leather on your screw posts and then stack the paper in the order you want and finish it off with the last piece of leather.  If you DO NOT want your journal to come apart, you can place a small drop of super glue before screwing your posts together.  If you want to be able to go back and remove pages without tearing, you can skip the glue step.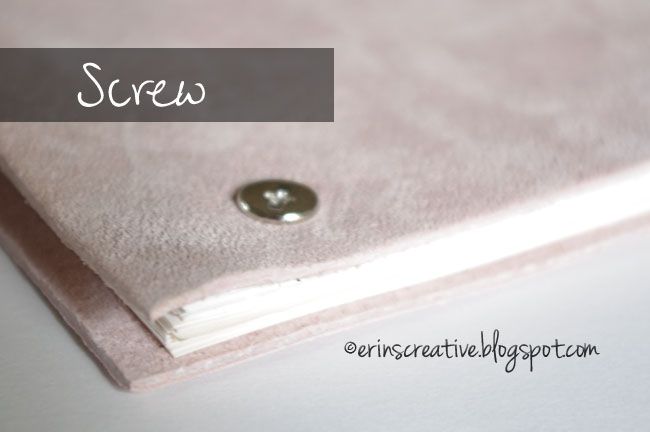 Screw your posts together and you are done!  You will have your very own custom journal to start planning your next project in.  The great part is this journal will fit into an iPad pocket on a purse or backpack.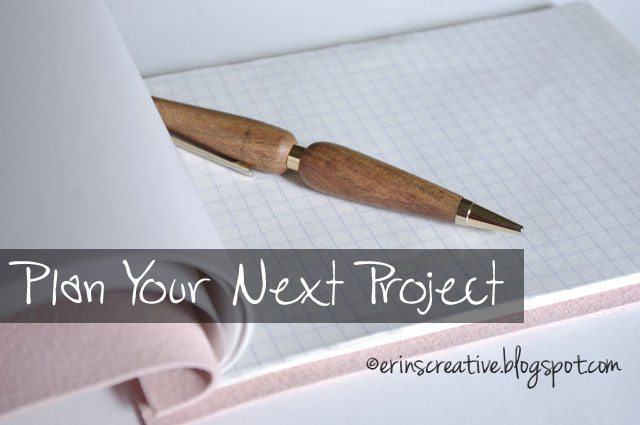 And if you are ambitious like I am, you can even burn a little decoration onto the leather with a wood burning tool to make it really stand out.
If you want to see what else I am up to, come on over to my blog, Erin's Creative Energy and take a look around.  You will find a wide variety of projects like the ones below.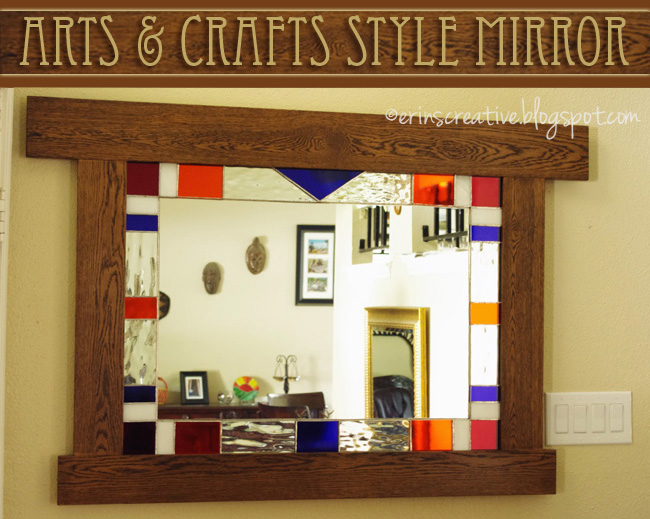 Arts and Crafts Style Mirror