It feels like this kitchen is moving along at a snails pace — but forward motion is good motion so I shan't complain.  I coached Wes and the handymen through finishing all the cabinets for the kitchen island.  I think the handymen were DONE with me by the time they finished because I was all up in their business making sure they did things the way I wanted them done.  I am paying them so I didn't care if  I drove them crazy – I was paying them after all!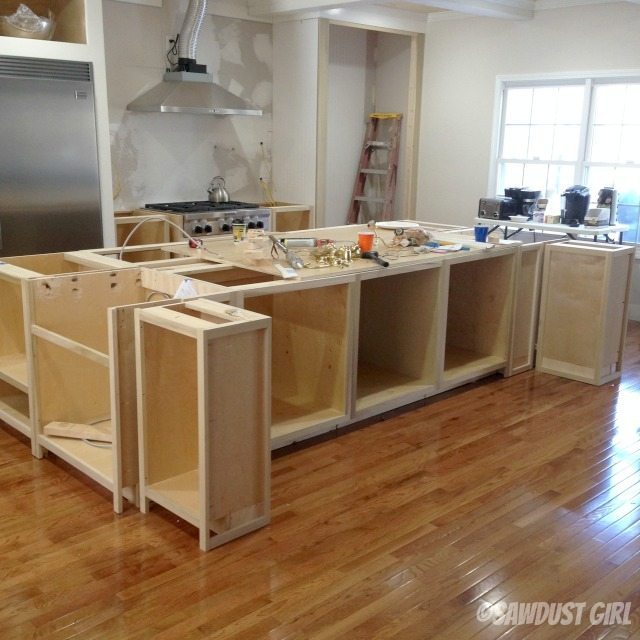 We build a pony wall in the center of the island to create something to anchor the cabinets to and to bump out one side of the cabinets so they ended up where I wanted them.  I was going to just build the cabinets deeper on one side but it would have required the use of 3 additional sheets of plywood with a lot of waste so I stuck with a more modular depth.  The pony wall also provided a cavity to house the electrical wiring.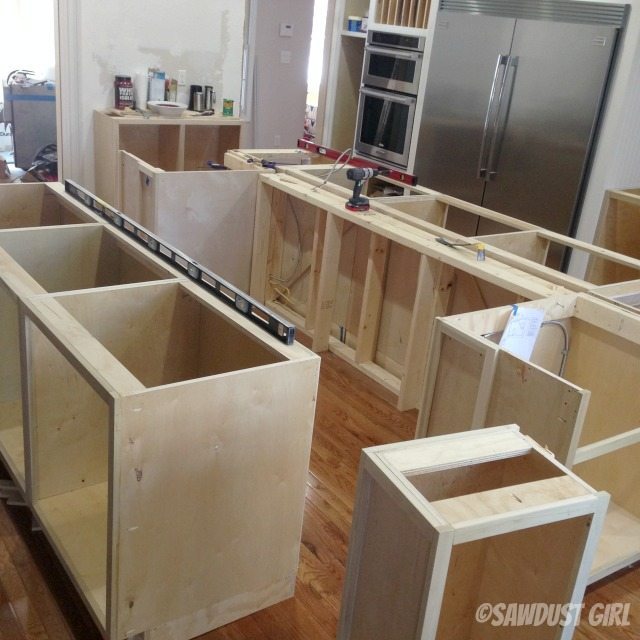 The HVAC guys came back in and drilled a new hole for the new toe-kick air vent.
The electrician came back in and installed the electrical for the dishwashers and disposals.  He has to come back again for receptacles under the countertop.  Ka-ching – Ka-ching…  it's never ending.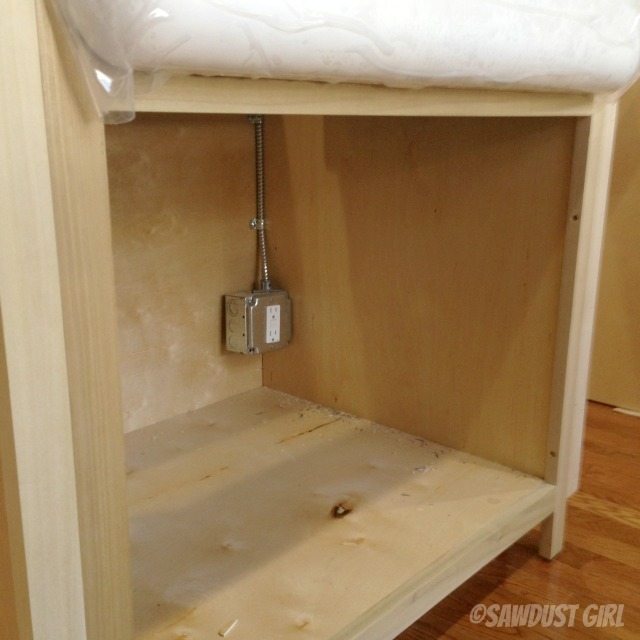 We've also put the sinks in place and they FIT!  I built the sink and dishwasher cabinets before my back issues started getting out of control and it was very satisfying to see the sinks fit EXACTLY as they should.  Woohoo!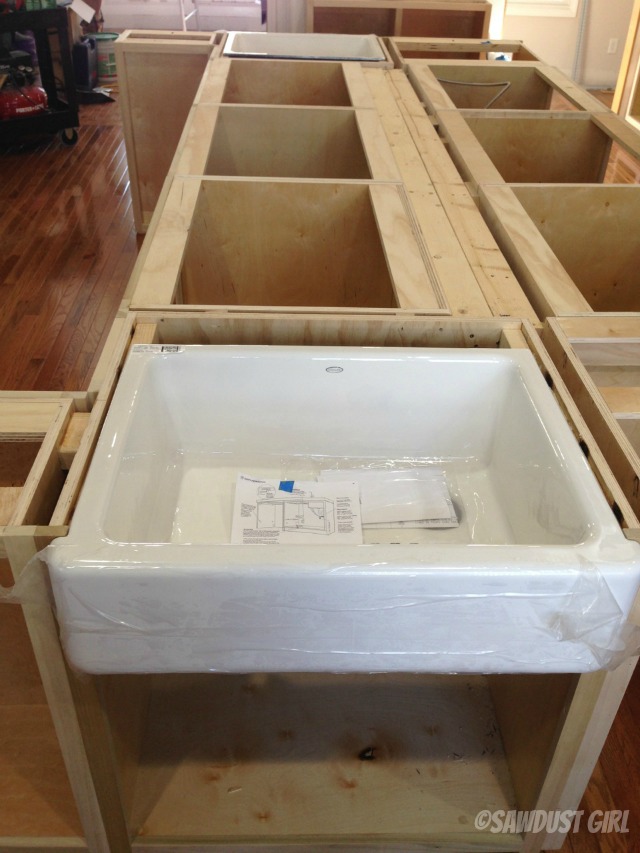 So  all the cabinets are done, everything fits correctly in their spaces and We've selected countertops so it feels like we're close to a milestone.  Next week we should have countertops, water and dishwashers!  It's almost too good to be true!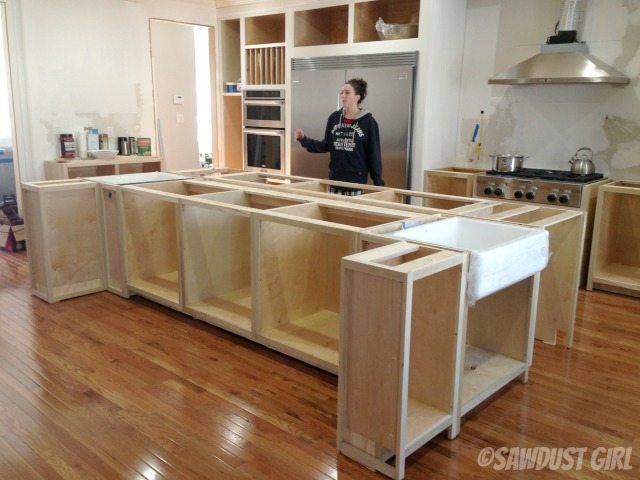 p.s.  Can you believe how tall Madison is now?  5'10 and only 14!  I'm so jealous…