This is my current office.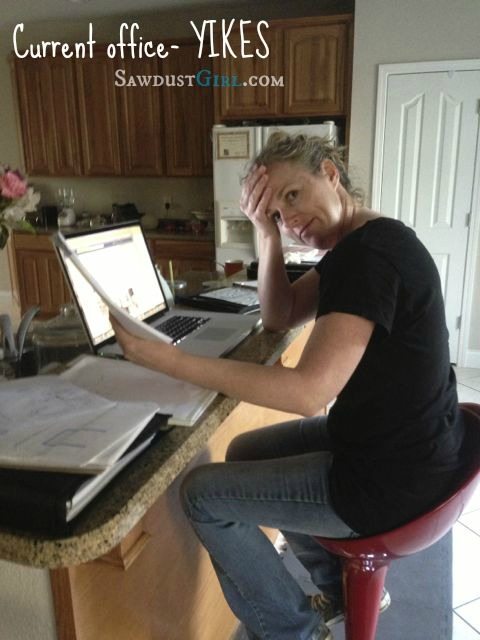 This is where I sit for all my video chats and consults.
It's where I plan all my clients' awesome built-ins.
It's where I try to keep all my projects organized.  That is NOT working out well at all!
So right before I left for Utah (last week) we decided — going against ALL our promises to each other to work on  ONE project at a time– to start on our office.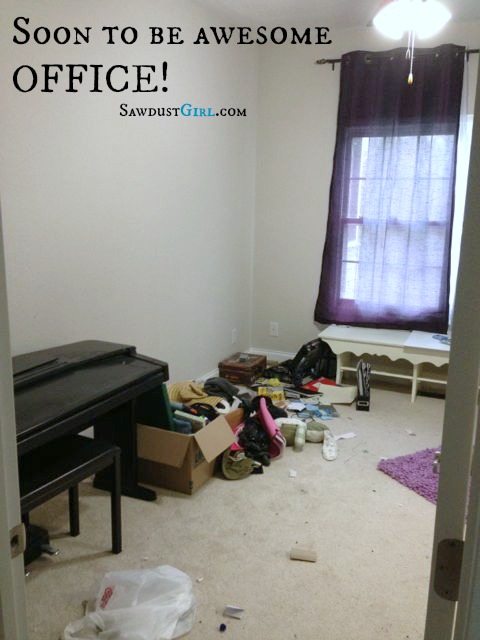 This is Madison's OLD room.  Before we created her new World Map bedroom.   This is going to be Wes and my combined office.  Because of how small it is, it will probably end up looking a lot like our IL office.  T-shaped countertop anyway.  The rest might be different.  I started drawing design plans in December but still haven't decided exactly what I want to do.  All I DO know is that it is going to be 10000000% better than my little red stool and kitchen bar countertop!  It looks much better already, just being cleaned out.
I'm excited.  Eventually there will be a Jack and Jill bathroom to build in– but I'm ignoring those future changes for now.  Here is what I have to work with: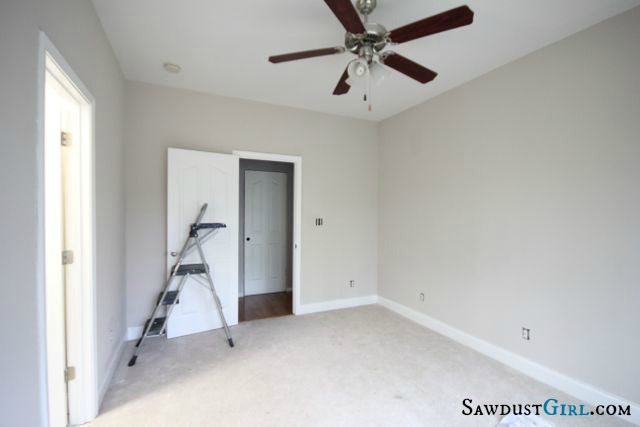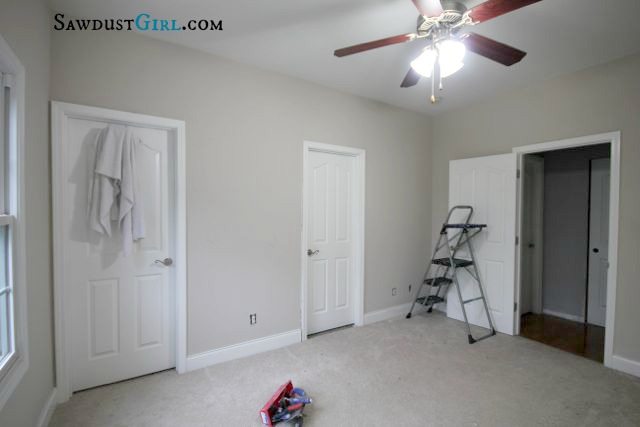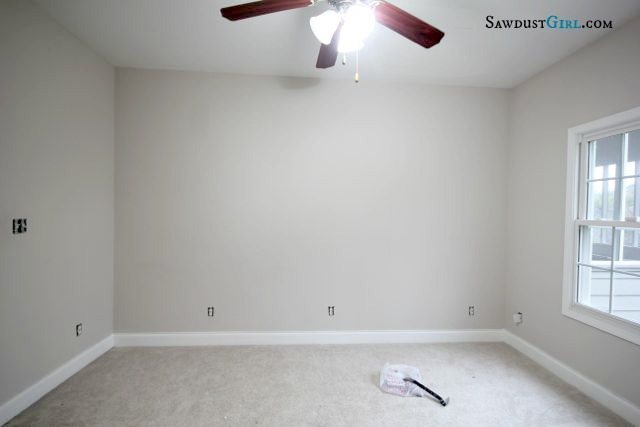 We Removed the baseboards before I left.  Now I have to re-texture the walls.  I spent some time teaching Wes my technique before I left in hopes that he would have it done when I returned home.  He was busy with work so it's still not done.  Guess I'll be working on that myself.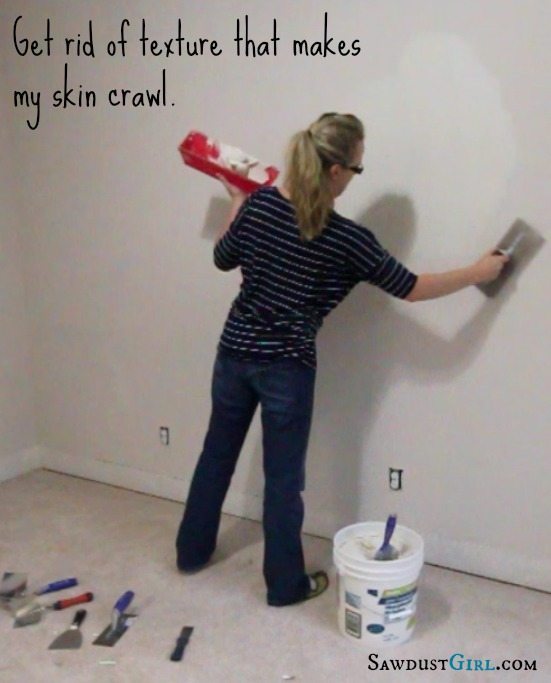 I was really looking forward to the reno fairies taking care of a  few steps while I was gone but It might be fore the best.  I am a bit of a perfectionist — I've been told.  😉
Giddy-up!