I'm another step closer to finishing this new, new, new pantry!  Some days I feel like I knock out a ton of work and other days it feels like I'm making snail progress.  I just keep plugging away and eventually something get's finished and then I celebrate — like today with the Pantry Floating Shelves!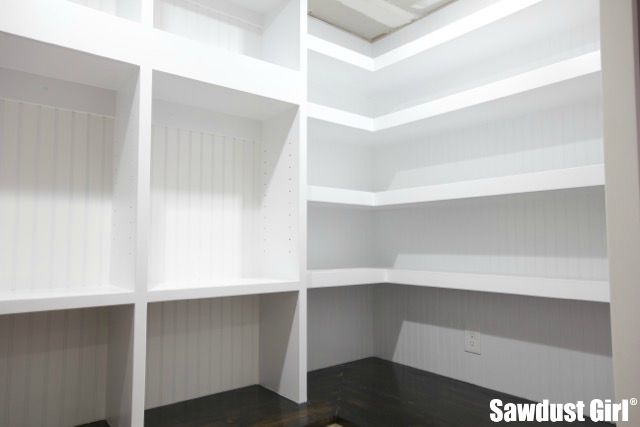 Video Part 1
Video Part 2
Floating Shelves
After installing the bank of cabinets on the long wall, I applied beadboard to the exposed walls.  I did make sure to mark the location of my studs on both the ceiling and countertop (on painters' tape) before covering the walls.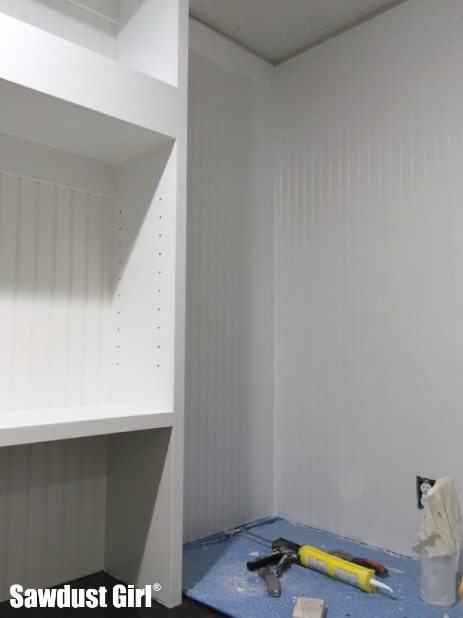 I'm using 3/4″ plywood for the ribs of these shelves, unlike many of the floating shelves I've done before.  Like this, this, this, this or this…
These shelves won't hold anything too heavy so I'm confident they will be sturdy enough for what I need.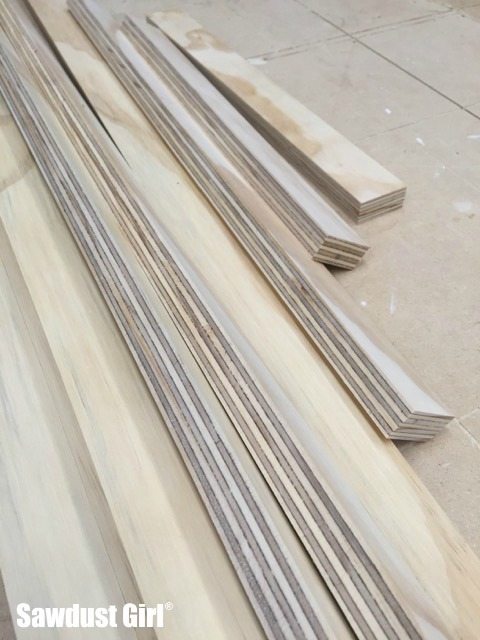 I used wood glue and 1 3/4″ SPAX wood screws to build the "ribs".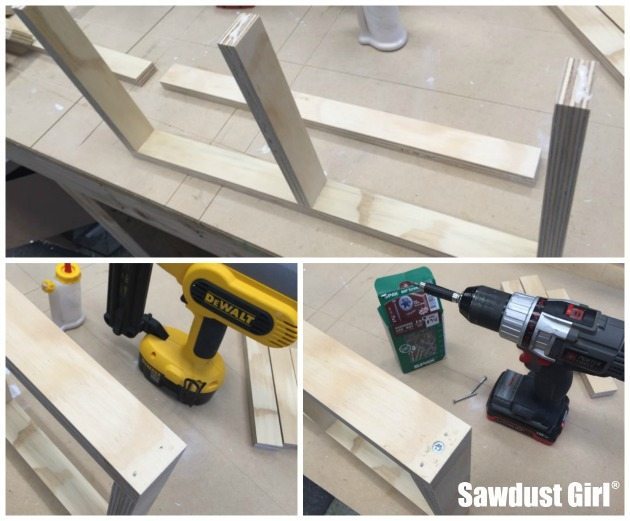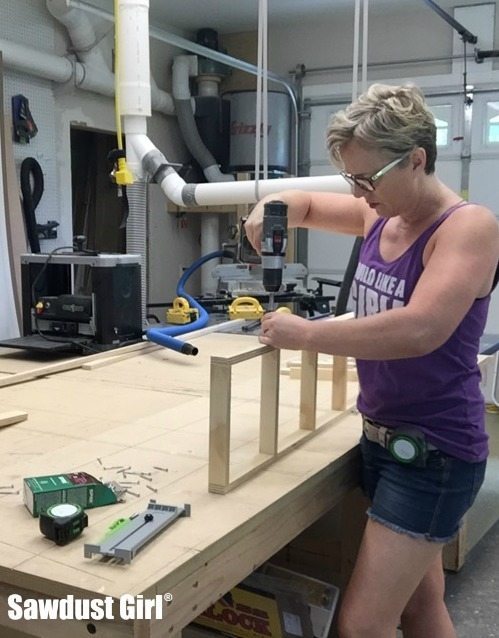 To install, I used 3″ cabinet screws and secured the ribs to the studs in the long wall and side walls.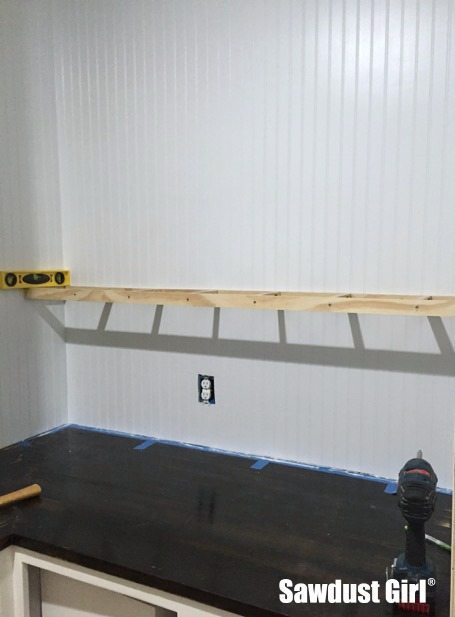 The first shelf is only 8″ deep while the rest are 12″.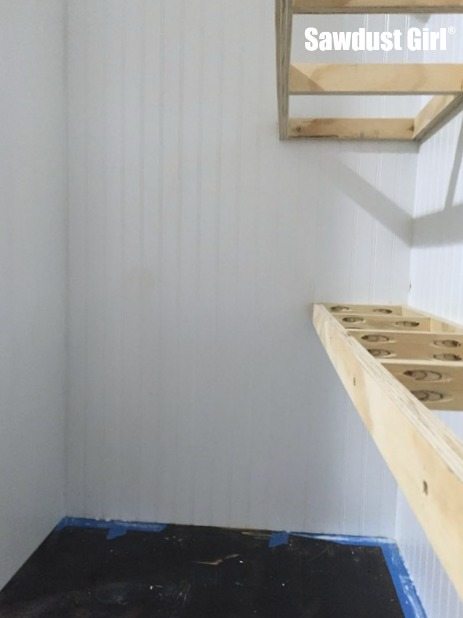 I installed all the long shelves and then measured and build the short shelves for the adjacent wall.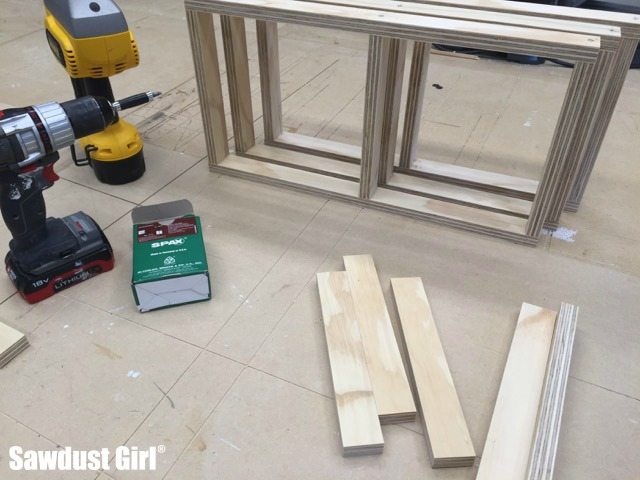 I got this far on the corners before having to go back into my shop to fix a mistake.  LOL  It happens!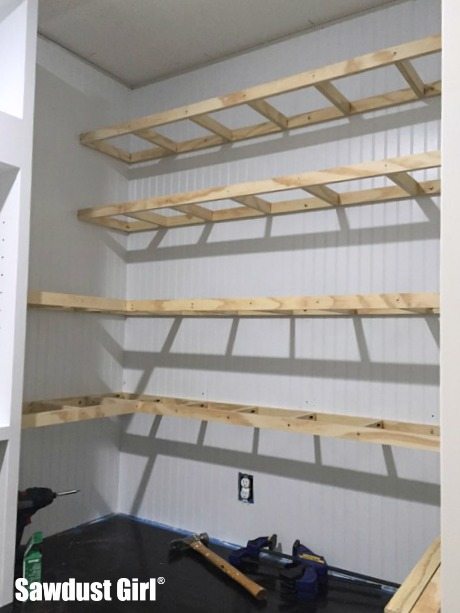 After finishing the ribs, it was just a matter of covering them up with plywood and a face.  I used 1/2″ plywood on the tops and 1/4″ on the bottom.  The faces are 1×3 poplar.  I installed them flush on the top with a small overhang on the underside.  I used wood glue and nails to secure the plywood to the ribs.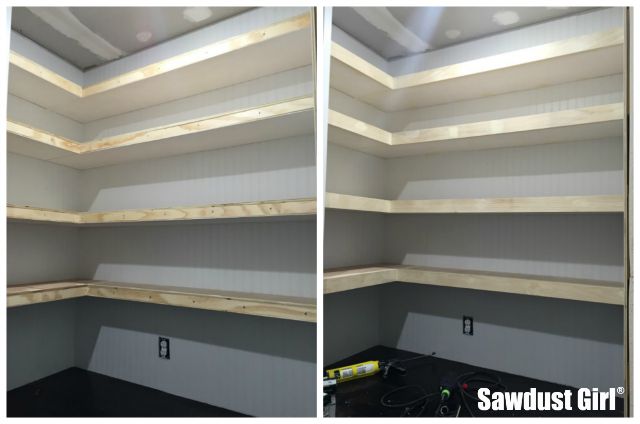 Of course I filled,sanded, primed, sanded, filled some more, sanded again, caulked, vacuumed and wiped…really well and them painted.  And they turned out awesome!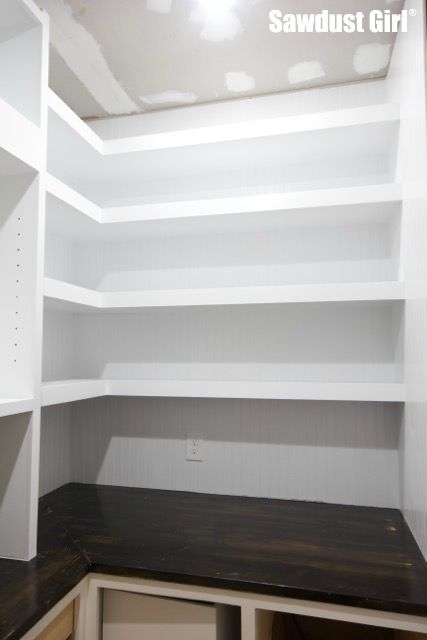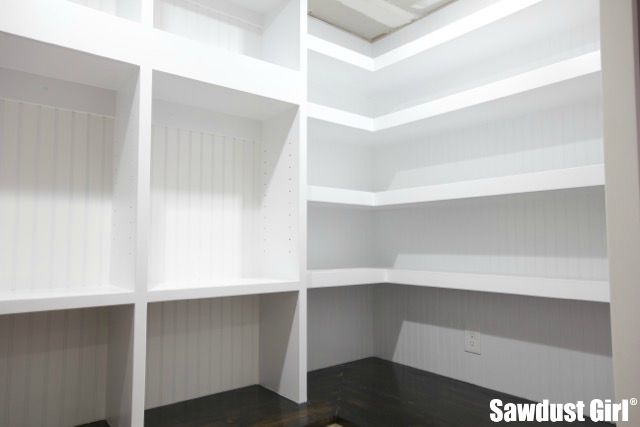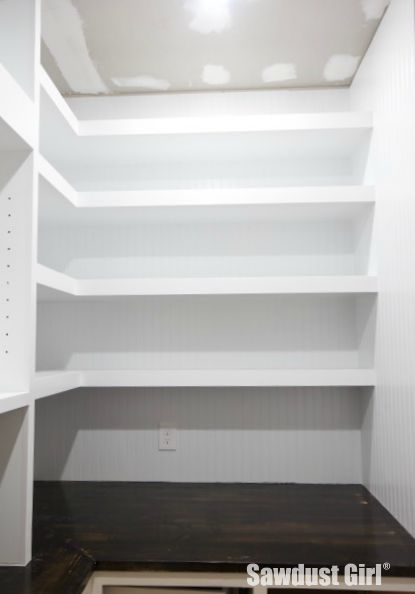 Now on to the next 23 items on the pantry to-do list.  heheehheheheee  'till next time!