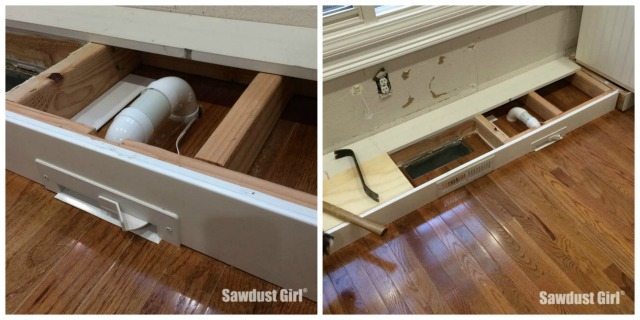 It's been a while since I updated you on the kitchen progress.  There's still a lot to do but it's super duper functional as is so I'm working on other things right now while it's so dang cold.  One super awesome functional doohickey that I wanted is a toe kick vacuum port for the central vac system.  I don't use the central vac.  I don't get dragging around a 500′ hose.  The one feature of a central vac system I would actually use, this house didn't have so you can bet I had that in the plans for the new kitchen.  My plumber, James installed this one in the window seat and I snapped some pics to share.
I moved the window seat out of the way, giving opening up access to the base which is my "toe kick".
Before drilling any holes or tearing into the project, we first checked to make sure the parts purchased for this spot would fit.  Like a GEM!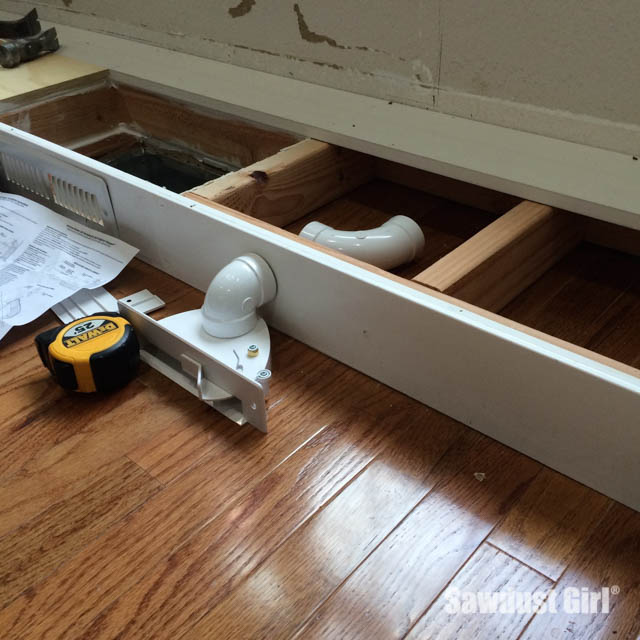 This next step in this process is apparently to make a big mess!
James drilled a hole right through the wood floor and subfloor.  He measured carefully from down in the basement where we still have no ceiling so it's easy access for all this kind of extra work.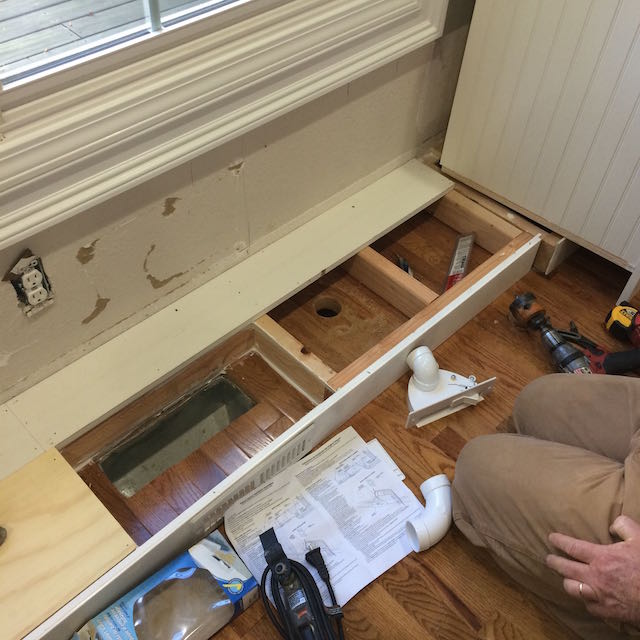 It's all pvc so of course we got to use the stinky pvc glue to glue it all together and seal the seams.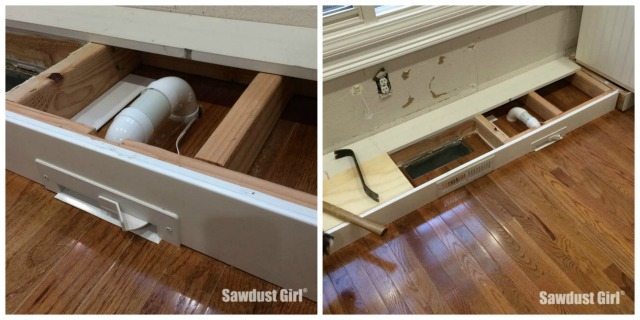 The whole process took about an hour and now we just nudge the lever with our foot and the vacuum sucks up all the dirt after we sweep the floor.  No dust pans here!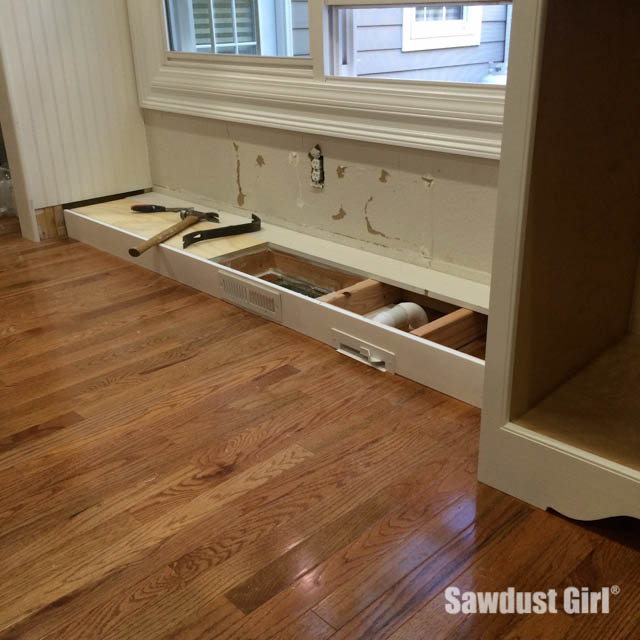 But sometimes I still forget it's there and go off searching for that dust pan.
I'll be sharing the whole "China Hutch" progress with lots of tutorials next week so stick around — this is going to be good!  Happy Friday!