Hi there.  (I say to myself .  It's so weird starting a blog.  I have 0 readers but I write as though I'm actually talking to someone.  LOL   There, that LOL for no one was really weird too.  hahaha  there I go again…) So here are my Illinois House -Before Photos!  I'm trying to make this house less ugly because, frankly, it makes me want to cry.  We just moved from TX.  We bought a brand new house that I tore up and then fixed up.  This time we decided to start old and ugly, since I can't keep my hands off anyway!  Oh, we move a lot.  This is our sixth move in 11 years.
Illinois House -Before Photos
I am going to pick a project and post my progress weekly. (Or maybe biweekly depending on how realistic this turns out to be.) I think it will be a good thing for a couple reasons. One, it might help me stick to one project at a time so my entire house isn't a complete mess all the time. Two, it will be kind of like when you have guests coming and you try to hurry and complete something before they arrive. Reason number 3, I anticipate that having to post pictures of my living space will encourage me to be more tidy. So that's it. I'm going to start off with BEFORE pictures of my previously, extremely ugly house.
The Dining Room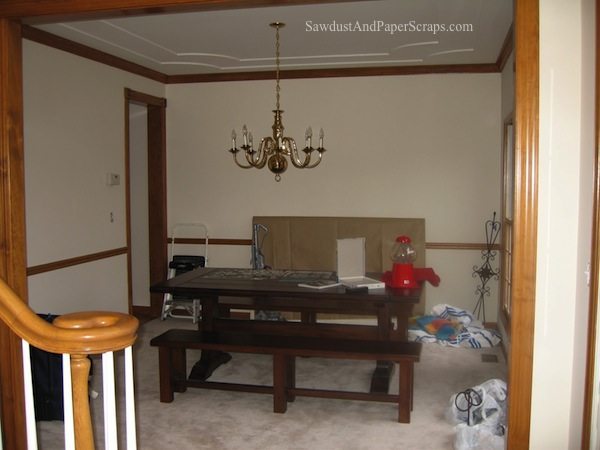 The Den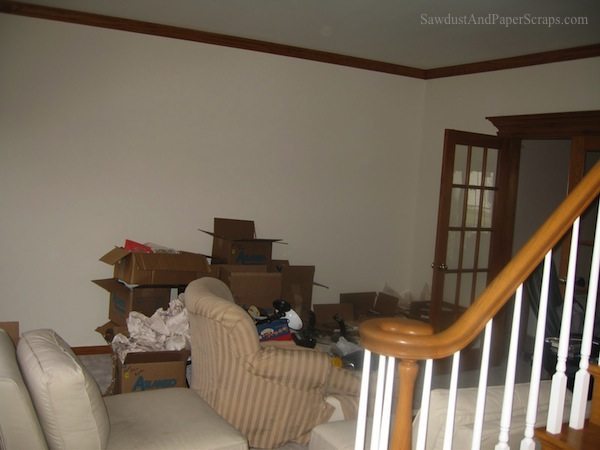 Entrance hallway from both directions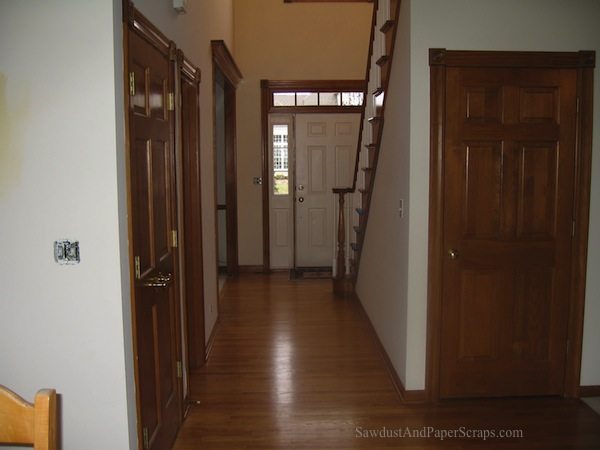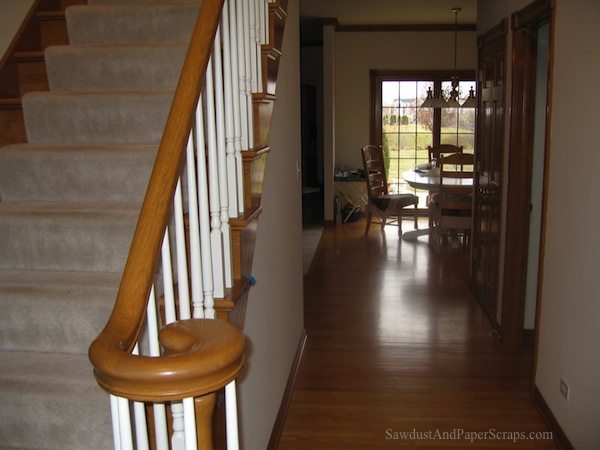 Powder Room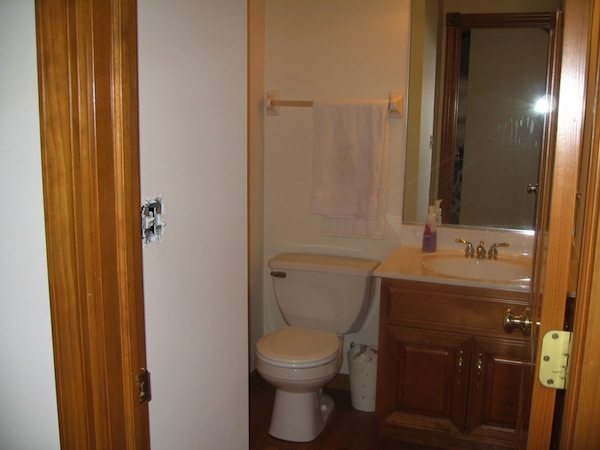 Laundry Room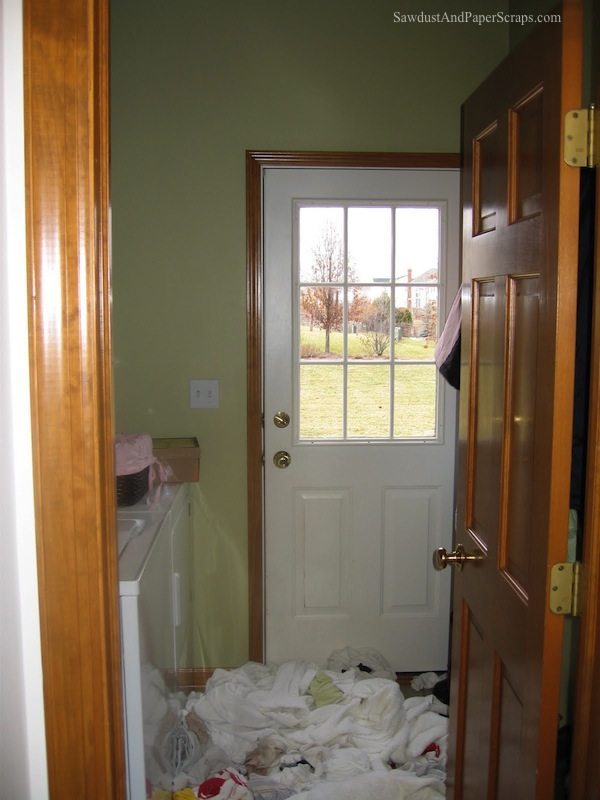 Yep, that's where the dirty stuff goes. Then you have to walk over it to go outside. Great setup right?
Hallway to garage/laundry/office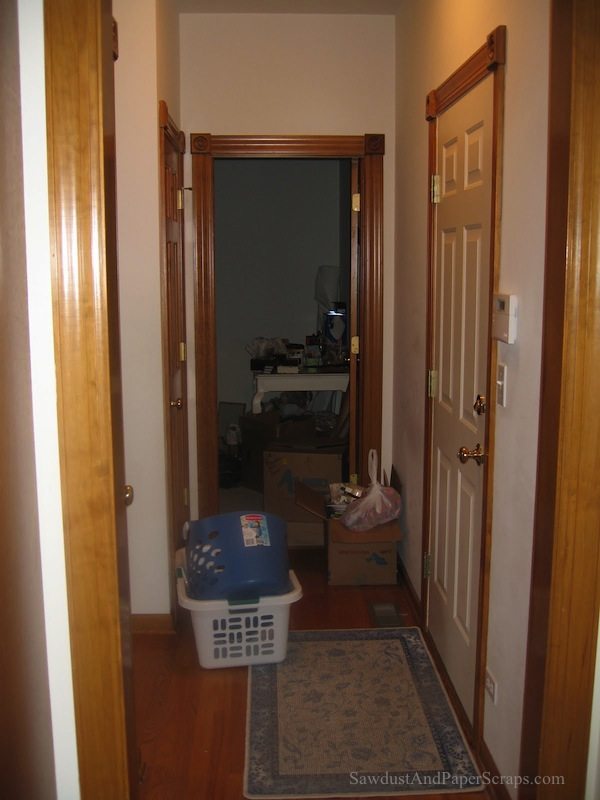 The Kitchen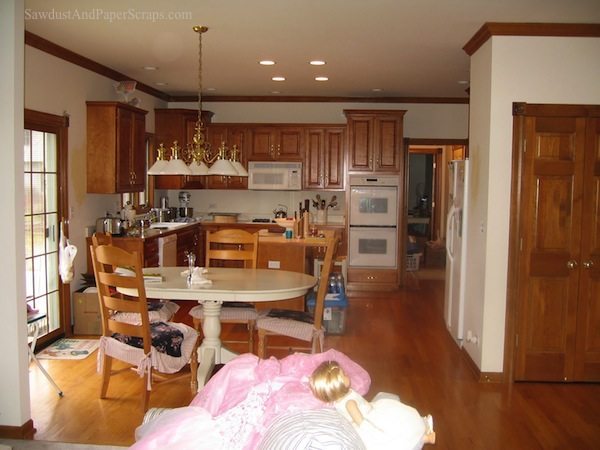 Living Room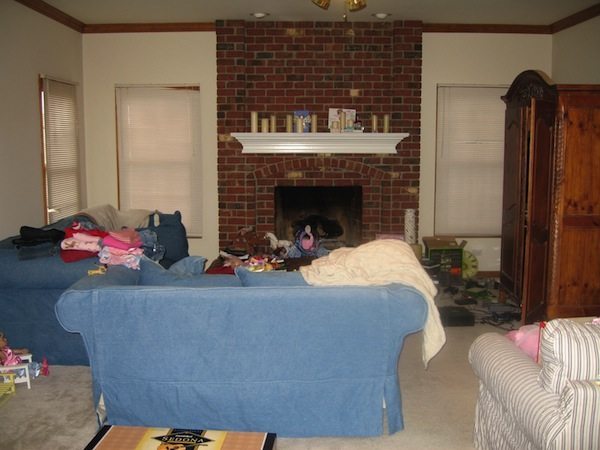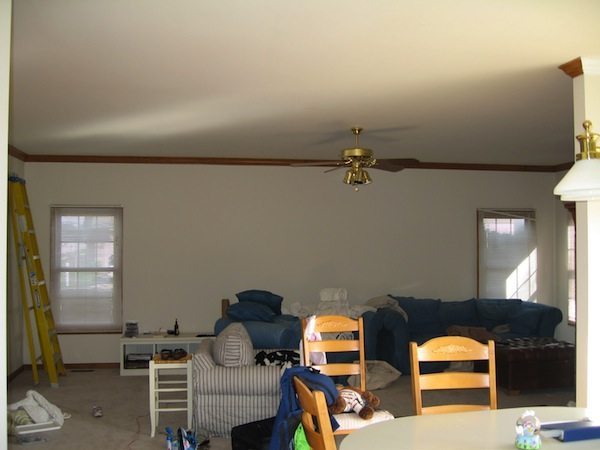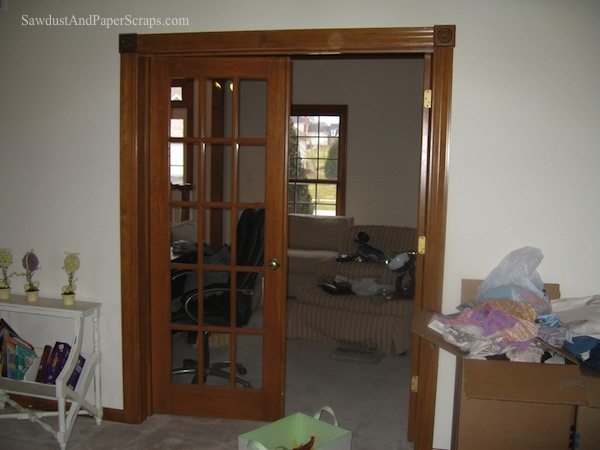 Ok, the rest of the house is on video but you get the idea. It's all the same orange-y wood molding and doors, brass fixtures and cheap carpet everywhere but in the entrance, downstairs hallways and kitchen, which is also ornage-y wood.
I hated the cosmetics in this house but liked the layout. I have torn apart the last 3 "brand new" homes we purchased so thought it might be a good idea to actually fix up an older, ugly house. I have done quite a bit already but still have sooooo much to do. I have been stuck on the basement for 2 years now. Here's how I work. 4 months on, 3months off, 3months on 6 months off…You get the idea. So this is why I am nudging myself with a deadline of sorts. I'll call it a weekly progress report.
Enjoy –if they don't make you cringe!!!!