At the beginning of summer, before it got hot, we bought a canopy so I could paint and work outside in the shade. I like to pretend the reason I needed to work outside is because the weather was nice and it was beautiful outside so why coop myself up inside!?!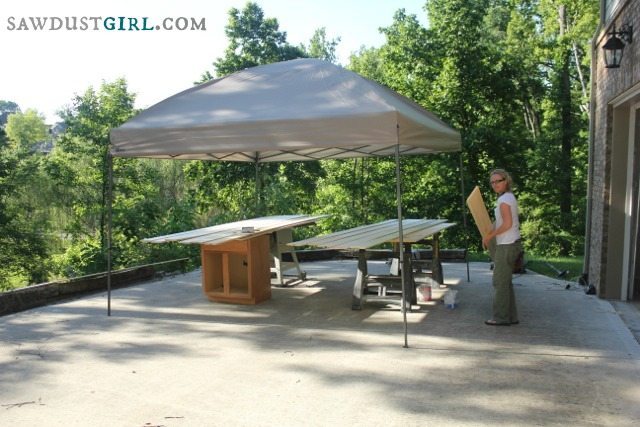 But the real reason is because I can't work inside because I've taken over both garages and the hallway between them and filled them with sCrap wood and other "stuff" I've been accumulating over the last almost 2 years.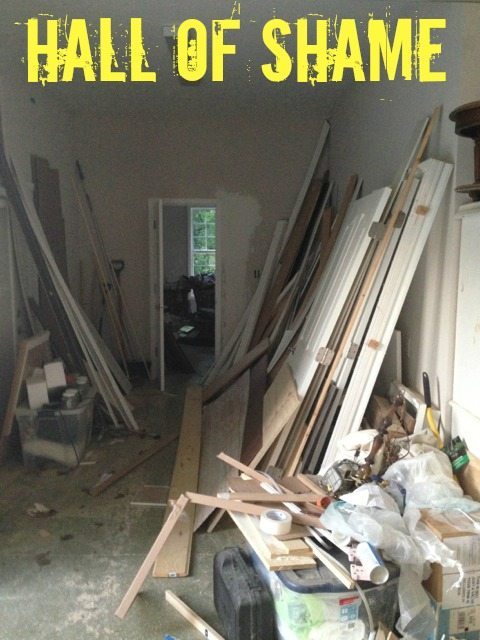 I had to do something about the sCrap because it rains here A LOT and it's now WAY TOO HOT and humid to work outside anymore. And I have an air conditioned workshop for crying out loud.
So I went through my pile and got rid of all the pieces of wood and junk I'll never use and moved and sorted and piled up all the stuff I still can't let go of because I might, someday find a use for it all.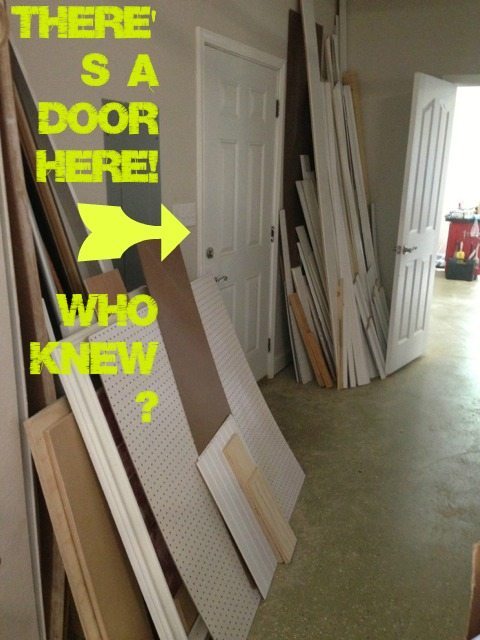 It's tons better than it was. I desperately need to build some lumber storage racks so everything can be stored flat so it doesn't bow — but it's ok for now. I can walk through here and actually open the door to get outside now.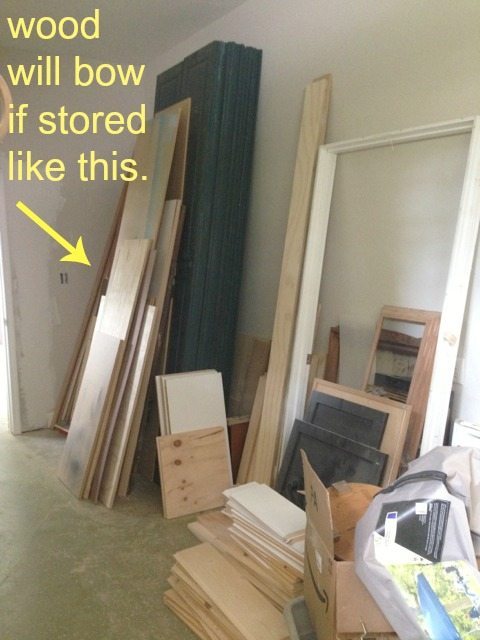 I had Madison and her friends bag up all the trash. It's amazing that they ever want to come over because I always have them work (just a little bit) when they're here.
A lot of this is going to Habitat ReStore. Snow shovels? (Why did we ever move those from IL?)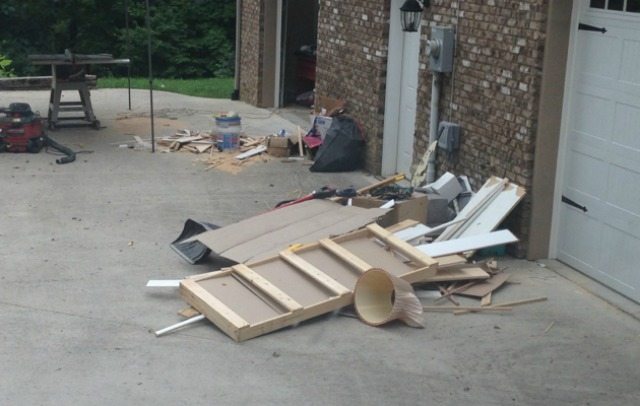 And now I'm enjoying my nice clean, cool workshop again.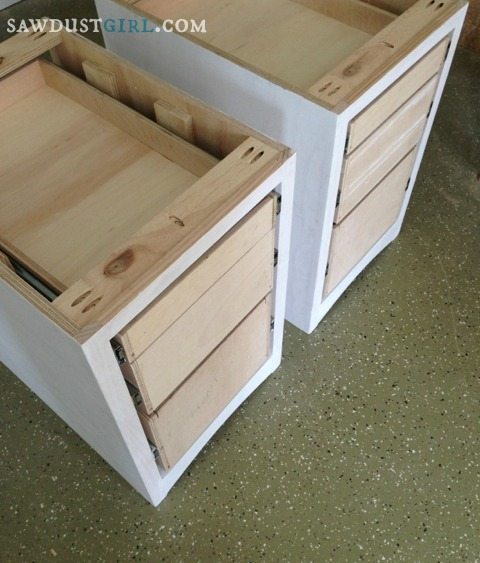 I don't know why I let it get so bad– and then I tell Madison to keep her room clean. Since she's been working with me this summer, she's brought it up PLENTY. Trying to keep it clean now so I don't have to walk the hall of shame ever again!