Well hello, Mojo.  It's nice to have you back! After getting ONE single, stinking cabinet built for Wes' side of the closet last week, I "WOKE UP"! Saturday morning I got up and finished EVERYTHING but the shoe cabinets! That's 8 cabinets plus the base! I'm proud — I admit it.  This closet remodel may not kill me after all!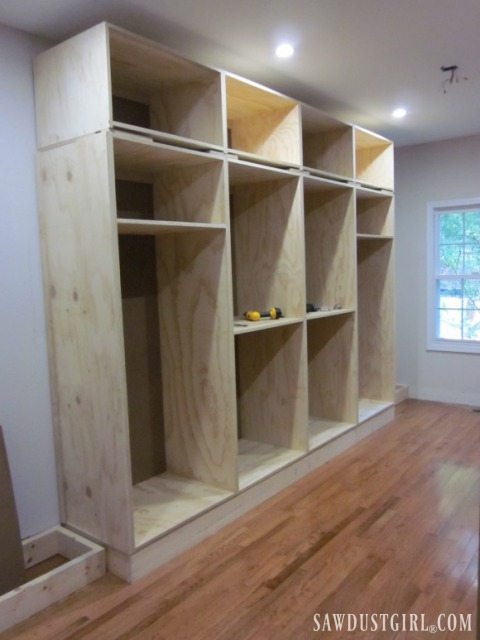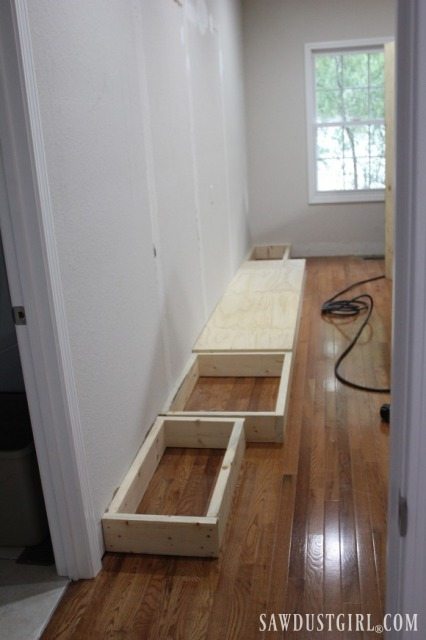 I suppose I'm more shocked at the sudden reappearance of my Mojo.  I've been dragging the last few months, feeling unmotivated.  I think I've been overwhelmed.  This house is 6000 sq ft and every inch needs help!
We bought the "new" house so it wouldn't be too overwhelming while I worked on it but it's not functional so I feel like we aren't even "living" in it.  It feels like we're "Camping out" in it.  I know, all in due time…
Anyway, Saturday something clicked and I feel like I'm back!
…but now it's Fall Break and even though we aren't going anywhere, Maddie has all kinds of plans for Halloween Decorations so the closet will have to wait.
I hope Mojo didn't just stop by for a short visit and is here for the long term.  I'm lost without her!  🙂
See the finished built in closet