Well hello, mojo! It's nice to have you back! After getting ONE single, stinking cabinet built for Wes' side of the closet last week, I finally woke up! Saturday morning, I got up and finished everything but the shoe cabinets! That's 8 cabinets, plus the base! I'm proud–I admit it. This closet remodel may not kill me after all!
I suppose I'm more shocked at the sudden reappearance of my mojo. I've been dragging the last few months, feeling unmotivated. I think I've been overwhelmed. This house is 6,000 sq. ft., and every inch needs help!
We bought the 'new' house so it wouldn't be too overwhelming while I worked on it, but it's not functional. I feel like we aren't even living in it. It feels like we're camping out in it. I know, I know, all in due time…
Anyway, Saturday something clicked, and I feel like I'm back!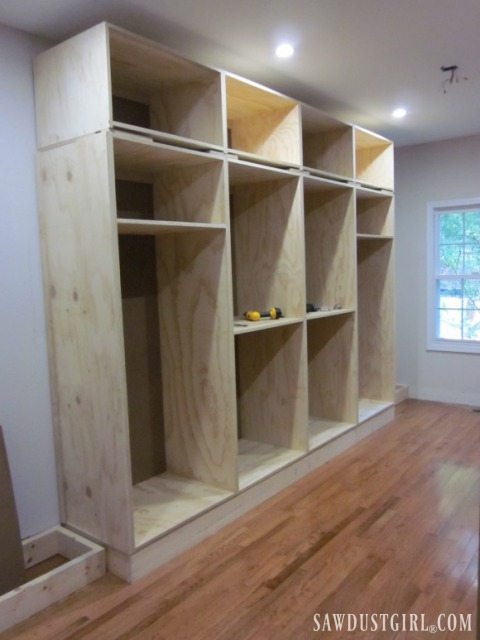 The return of my mojo got me thinking, though. I know a lot of people struggle with finding their motivation and inspiration, especially now. It can be easy to get bogged down by the list of things you need to do, or thinking about all the people counting on you, all the things waiting to get done. The stress of life can weigh you down until it feels like you can't push the box of 'to-do's' off your chest to get up for the day.
But.
What I've found is that the best thing for me to do is just look into my heavy, heavy box of things still left unfinished, and pick the smallest thing. It's usually not something that seems like it's pushing along my big goal or my twelve-thousands-step project, but it's something that I deal with everyday and say, I'll deal with it later. I'll do it when I've finally finished 'insert very long, time consuming, hard-to-finish task'.
Then, I do that tiny task, and the next day when I wake up and that one, minor inconvenience or that minor to-do is done, I breathe a little clearer. My head is a little less cluttered, and my box is a little less empty. And I try to do that whenever my box gets too heavy.
It's hard, because I want to only keep working on the things that progress my big goal, but I have to remind myself that I also have to take care of myself. By taking care of myself, I'm helping myself be able to keep getting up and keep working away at my big goals. I make it easier for me to finish things quicker and in better spirits.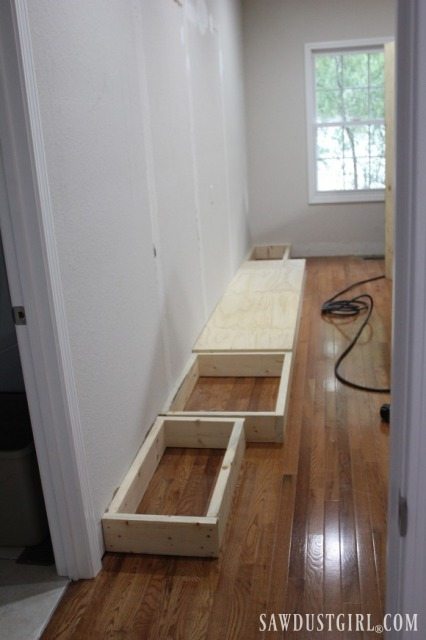 Hopefully, if any of you also struggle with finding your mojo, inspiration, or motivation, this post helps you. I know everyone has their own strategies for dealing with it, but this is mine.
As I continue working on my closet and house, I hope my mojo didn't just stop by for a short visit and is here for the long term. But, if she does leave again, I know that I can get myself out of my slump. I just have to keep reminding myself to take care of myself, too.
If you're interested, you can see the finished built in closet here.