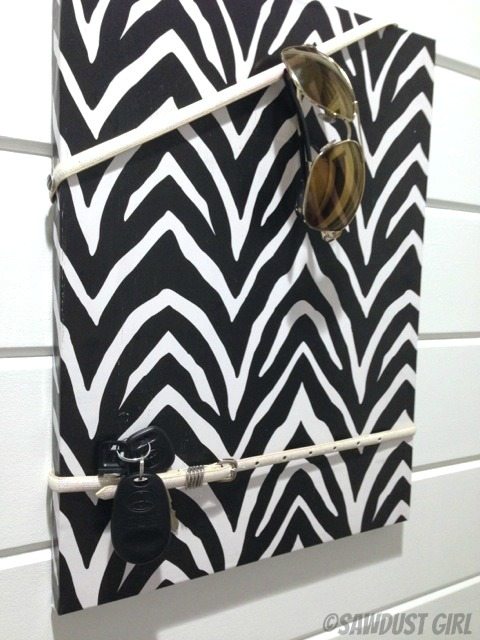 I'm doing a little DIY project on the local news (hola' – Channel 10 News at Noon).  It's only a 4 minute segment so my project needs to be simple and quick.  I'm doing a version of our $5 gift idea Memo Board.
This one I wrapped a scrap of plywood with decorative contact paper and used an inexpensive belt for the straps which are simply screwed onto the back of the plywood.  You could use ribbon, twine, elastic or any number of other materials for the "wrapping" and the strap.  This method doesn't require the use of a pocket hole jig.  Just a drill/driver.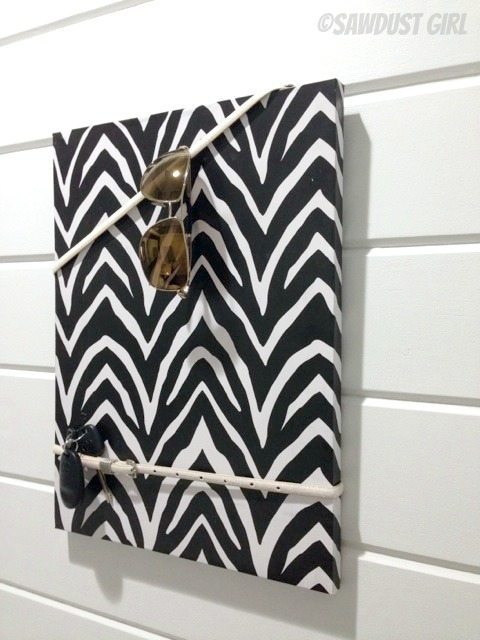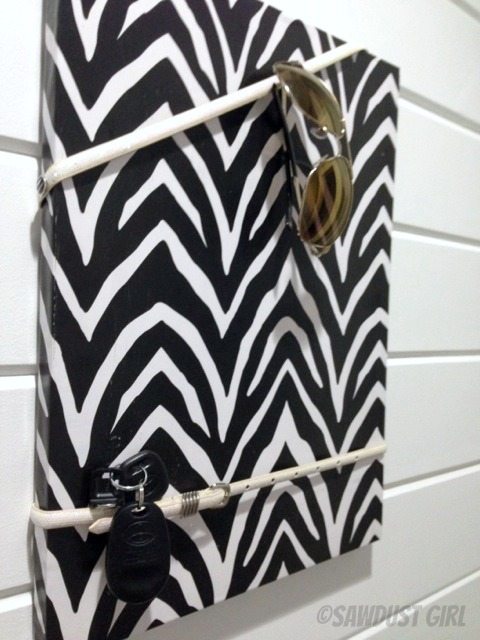 Simple.  Easy.  Quick — if I don't get sidetracked which is more than likely given my talkative nature!
So in case I don't make it through the tutorial…
Wrap the plywood with decorative contact paper.
Fold the corners like you're wrapping a present.
Attach some sort of strap around the front and secure onto the back with screws.
Attach a picture hanger to the back and hang by your door.
Voila'!
It might take more than 4 minutes to wrap it very carefully but I'm going to try to tear through this tutorial in that amount of time.  Then I'll block the camera guy so he can't get a super close-up.  Ha!