This office was built by reader, Seth Dokter. Does it look slightly familiar?  🙂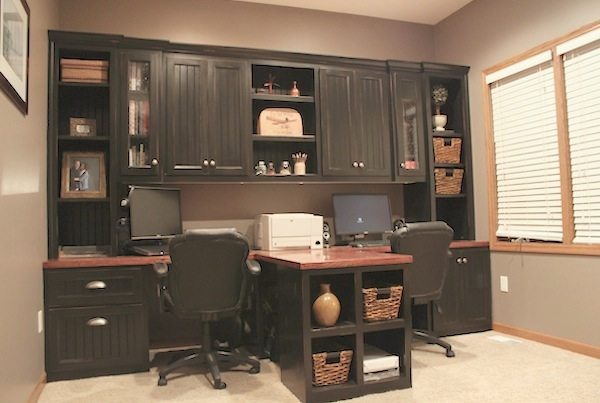 When he says  he built his office "exactly" like my IL office, he wasn't kidding —  it turned out fabulous!  He sent me this funny email with his photos and I laughed so hard reading it that I begged him to let me share with you.  He agreed.   Enjoy!

Well… I guess I "Built Like a Girl!"
Here are finally some pictures of my office project.
Your design was exactly the set up that we needed for our office.  My wife was given the opportunity to work from home and the existing small office desk would not work.   After browsing Pinterest my wife found your pictures and asked if I would build something like it.  I think it is "exactly" like the one you built.  It turned out so much better that even I expected.
Words of wisdom, tips and tricks.
1.  Measure twice cut once!! – How many times could I mess this up?
2.  Don't build when trying to watch the kids in the front yard.  (see rule one)
3.  Pocket hole jig is my friend.
4.  Euro Hinges – figure out the exact overhang of the door for that hing.  Almost got myself in a bind on that one.
4.  Although an airless sprayer seems like it would be quicker.  PRACTICE FIRST!  And I learned it takes a LOT of paint to fill the whole sprayer and hoses.
5.  Learned I need to be able to stand on my head to do crown molding.   Took a few test tries and a couple of YouTube videos but now I know the right way.
I have done a few projects in the past and had an idea what I was doing, but I just wanted to say thank you for your website and the information on it.  It was a great resource for this project.  You have some great ideas and now the wheels are turning for the Laundry room as well.   (It is looking really good.)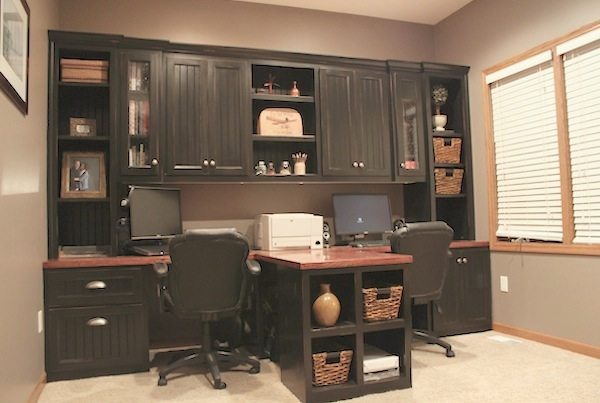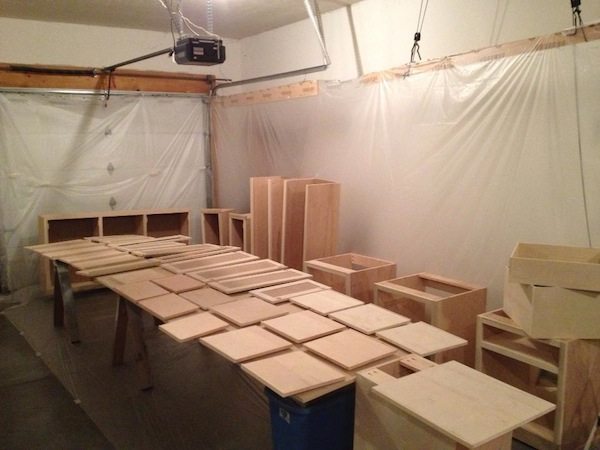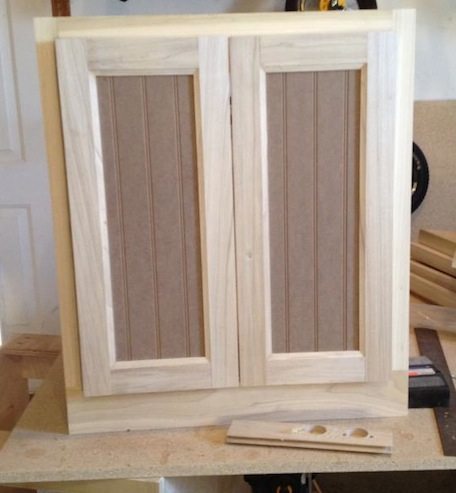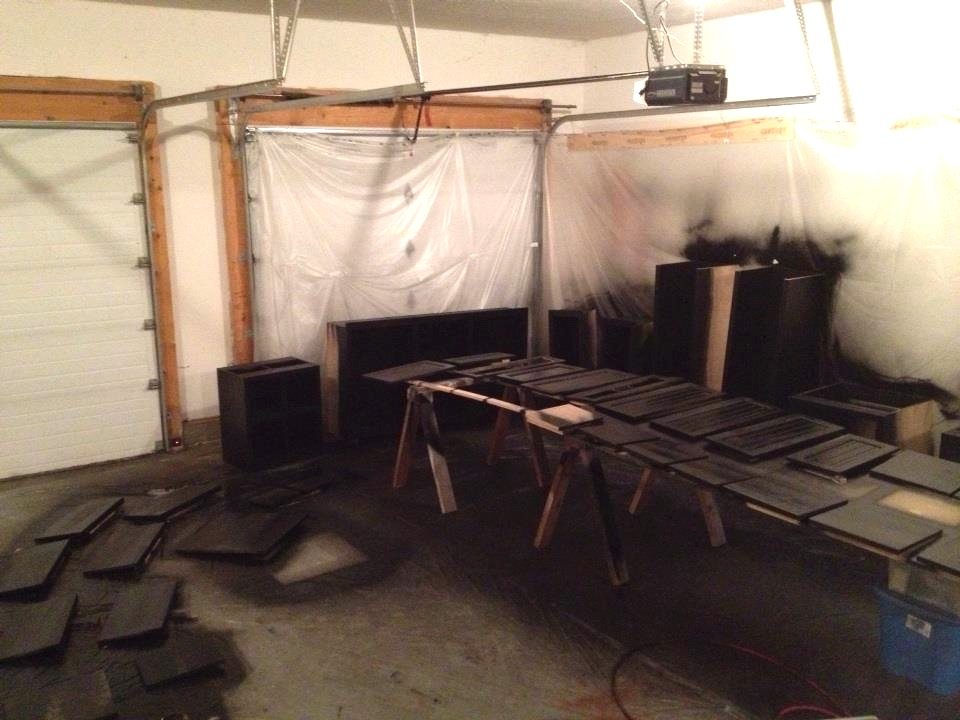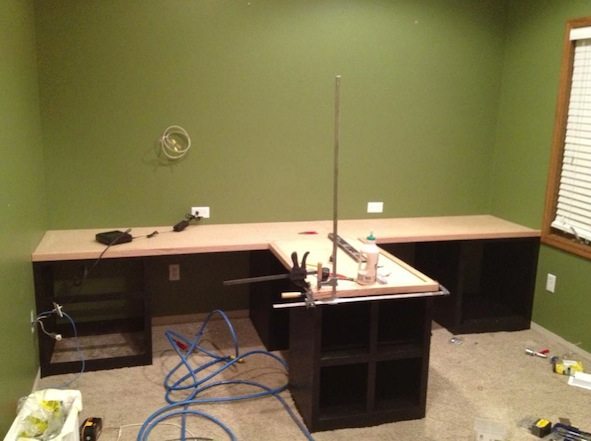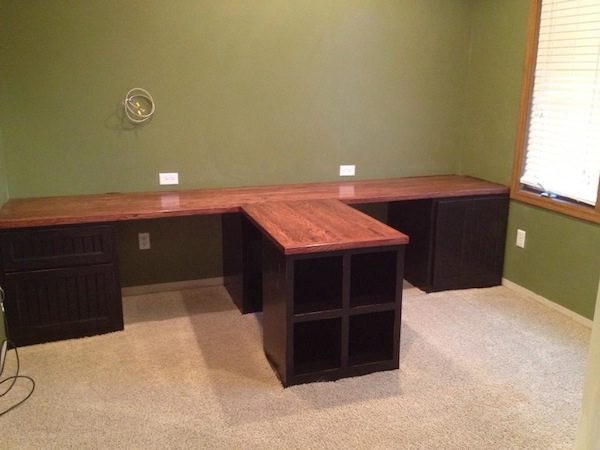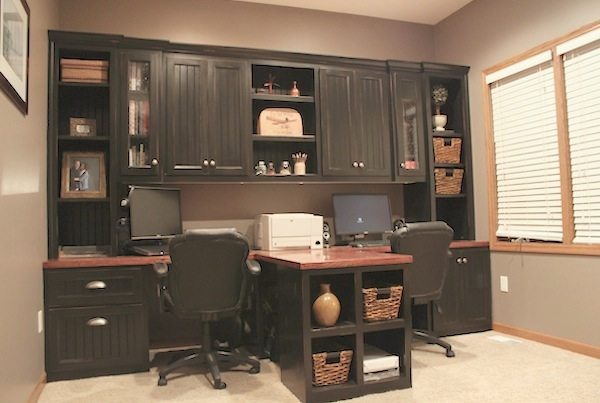 I'm thrilled to know that my designs and tutorials inspire and help others build awesome things in their homes — and not only girls!  I'm even more thrilled that a woodworking guy had the guts to say he "Built like a girl!"  LOL  That tagline is supposed to be funny and empowering so … 🙂
I just have to reiterate the good points Seth makes about measuring and cutting and working with crown moulding…
I couldn't have said it better myself so refer to Seth's tips 1 through 5!
And keep these reader submissions coming.  I LOVE seeing what you guys and girls can do!  You know I think you are  all AWESOME!