I had a lot of fun putting this together.  I even have a couple instructional videos filmed too (one in response to a certain MDF and rough edges question).    The editing process kills me but I'll get 'em out!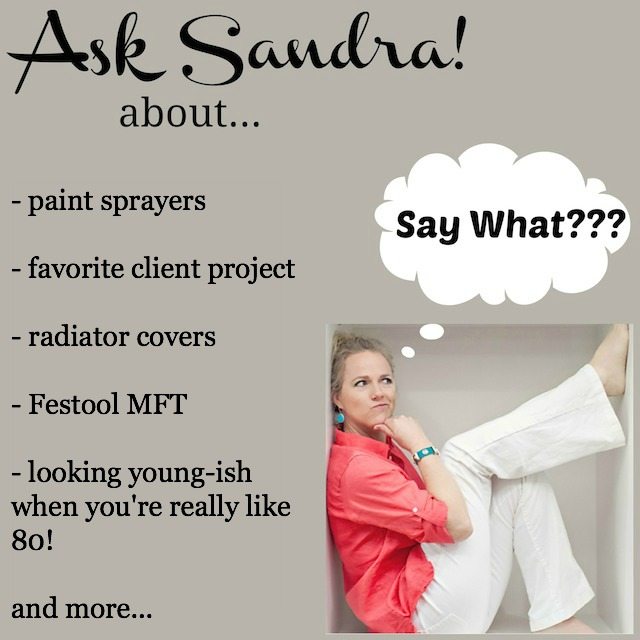 For the time being — here's the first official "Ask Sandra" video.

If you have a question you'd like me to answer this week, you can ask it here on this pos.  If you have a picture you'd like me to look at (so you can ask me a question), upload it on twitter or instagram:  tag me @SawdustGirl and use #AskSandra so we can find you.