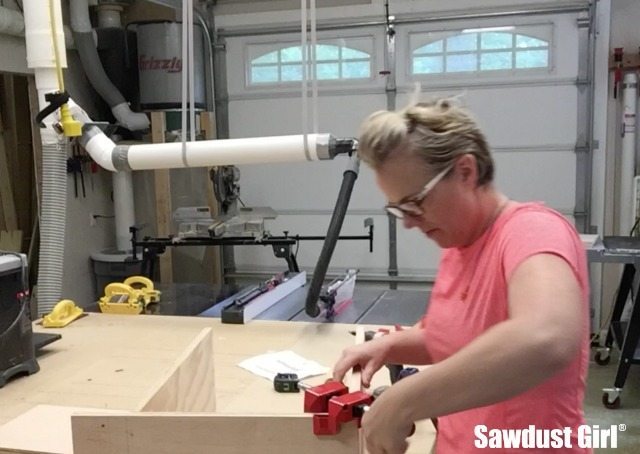 I've gotten so many questions about the "red corner clamps" people have been seeing in my cabinet building posts. This post and show you my new favorite angle clamps.  For a couple years, I used some cheap Harbor Freight clamps.  They both broke after not too long. After extensive research, I purchased two Bessey Angle Clamps.  Been loving them ever since.  Even bought two more.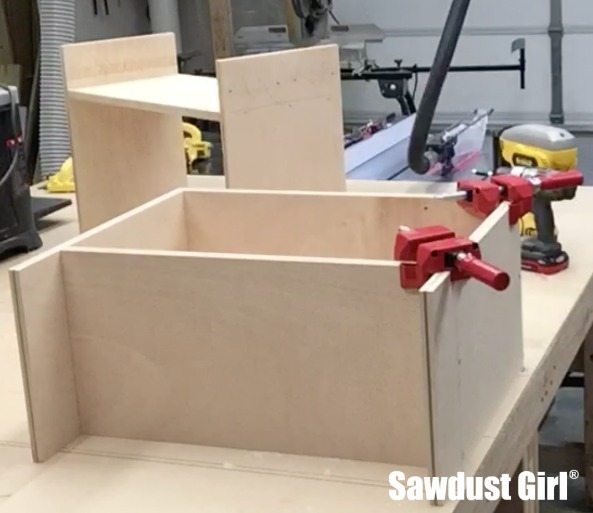 What I like:
There is only one handle to tighten the whole clamp, unlike my previous HF clamp where I had to tighten each side individually.  This is great because you can hold the cabinet with one hand and tighten the clamp with the other!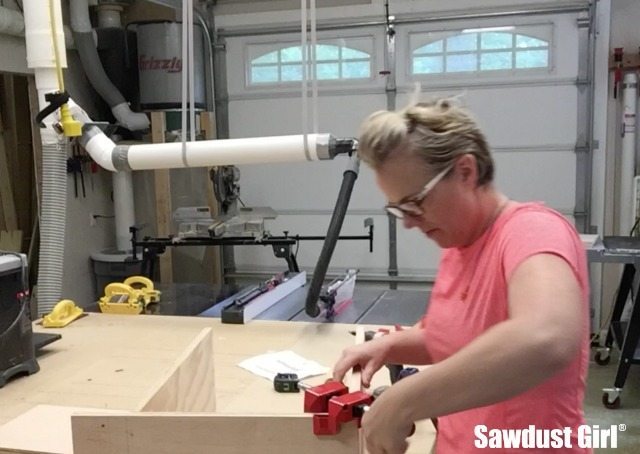 The thread on the bold is very wide so you don't have to crank the handle 10 times to close up the clamp.  One turn moves the clamp up quite a bit on the bolt.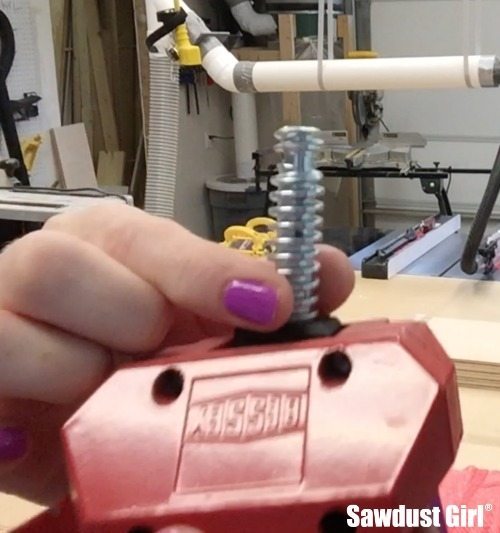 You can join material of different thicknesses.  The Bessey clamp auto adjusts to the thickness of the material on each side of the clamp.  There is no minimum thickness — this thing will close up completely.  I haven't measured how wide it will open but it handles at least up to 2x material.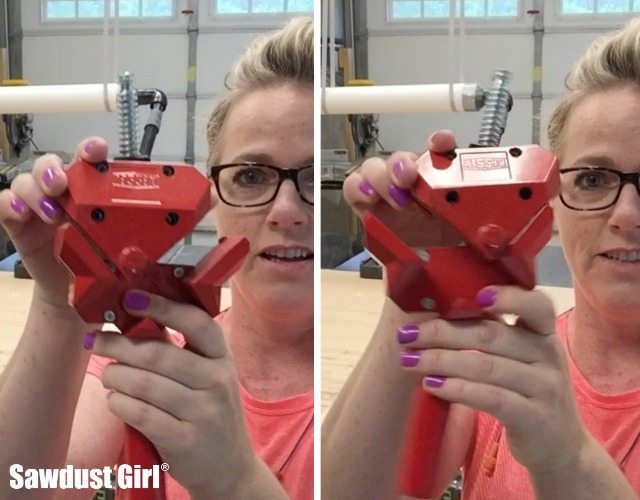 Single handed release.  When I'm done building, I can grab a clamp with each hand, crank the handle and pull the clamps off the cabinet in a single, smooth movement.  Which for me, is a plus because I tend to move fast and like to eliminate fiddle factor where I can.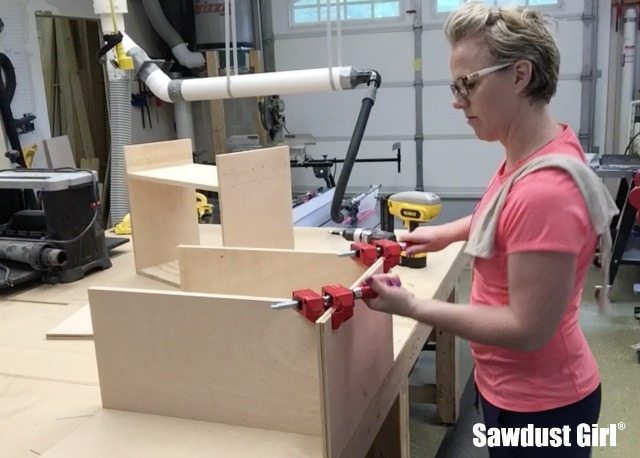 Using angle clamps holds the cabinet parts square to each other while I secure them with fasteners.  These new clamps are a great investment and have proven themselves worthy of a prominent spot on my workshop wall!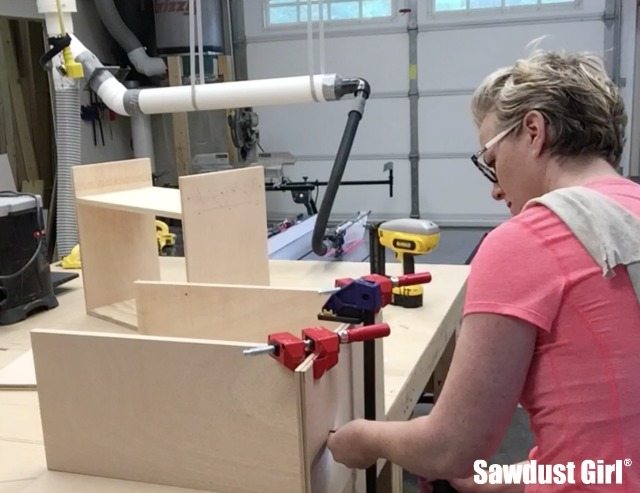 Affiliate links if you would like to get some — $21 each from Amazon – Clamp only