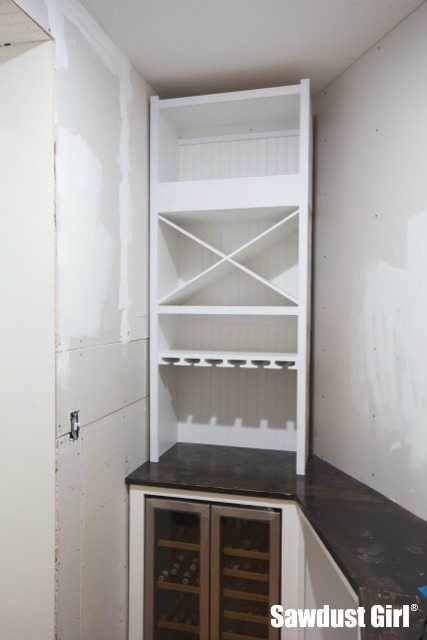 I finished the wine storage cabinet yesterday! The Wine Storage Cabinet is made up of two separate cabinets. In part 1 , I built the lower section.  The next task was to build the small cabinet that sits on top of the first one.  Then add the faceframe.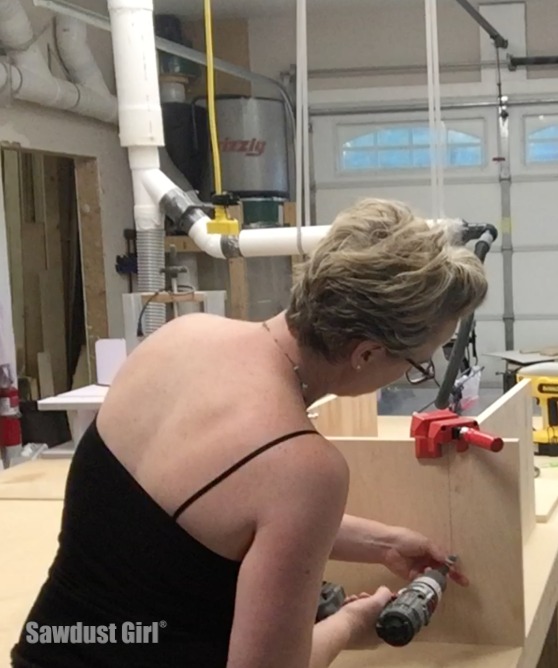 I painted both cabinets before I took them upstairs into the pantry.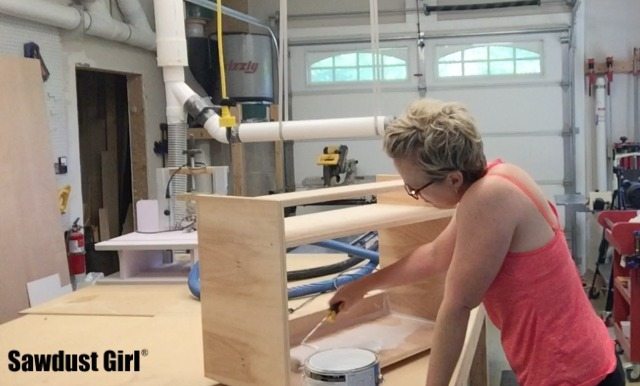 Then finally got the sucker installed.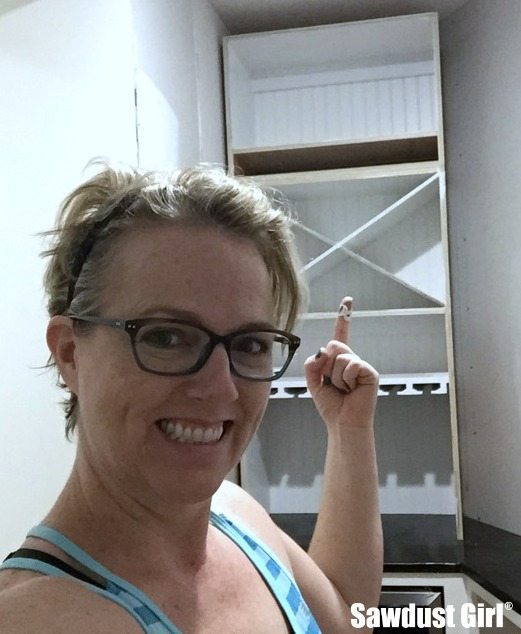 I had to stand on the countertop a lot during the process and every time I was up that high, I could smell the sticky, stinky stale air coming out of the holes in the ceiling.  There is another level above this one so it's not attic space but it's space between floors and it seemed hot and stinky.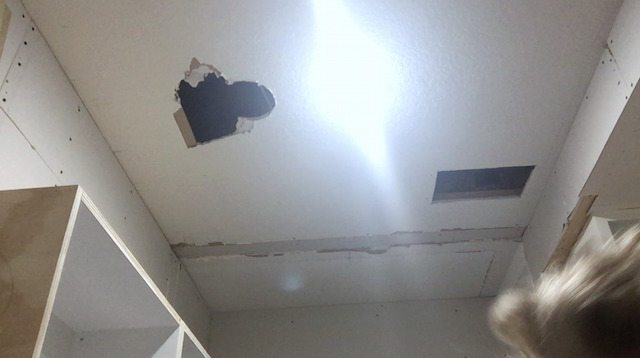 So I paused work on the cabinetry and took time to FINALLY patch the two holes in the ceiling from moving the light and some other electrical work that had to be moved.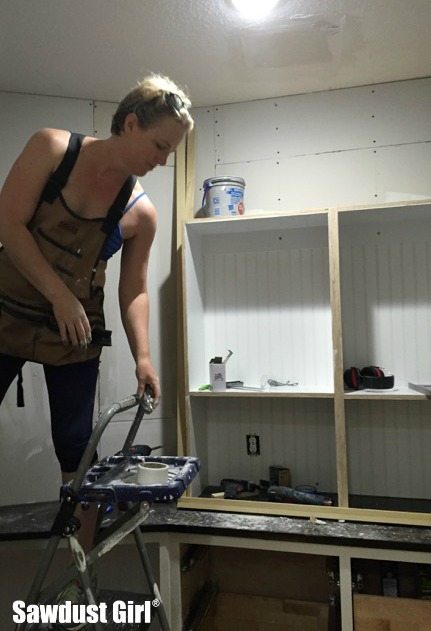 And talk about a MESS!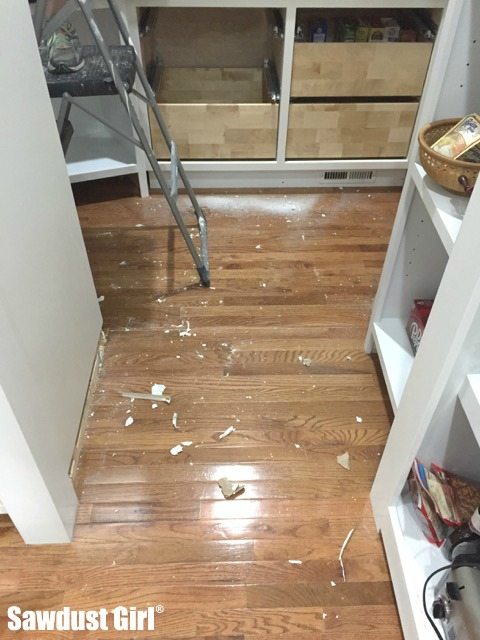 I even managed to drop a blob of joint compound onto the pile of faceframe material I had stacked in the corner.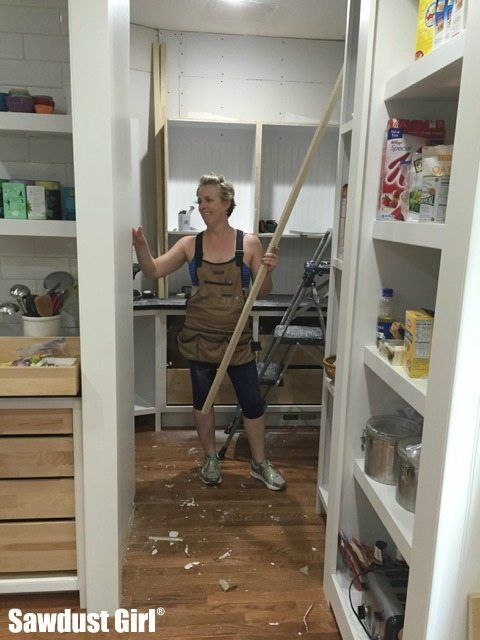 I must have been swearing an awful lot because Madison volunteered to help me clean it all up.  😀
This was going to be such an easy process to build this small cabinet and install the faceframe.  LOL  After like 3 days I'm finally ready for a faceframe.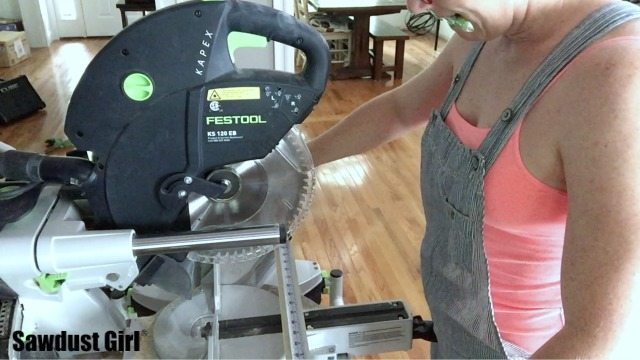 I'm installing each individual piece, one at a time using glue and nails.  I use a combination square in order to make sure I leave the same overhang on each side – inside the cabinet.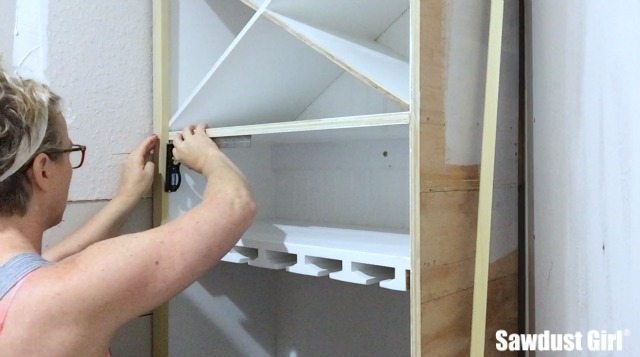 A little sanding and wood patch.  This step is important!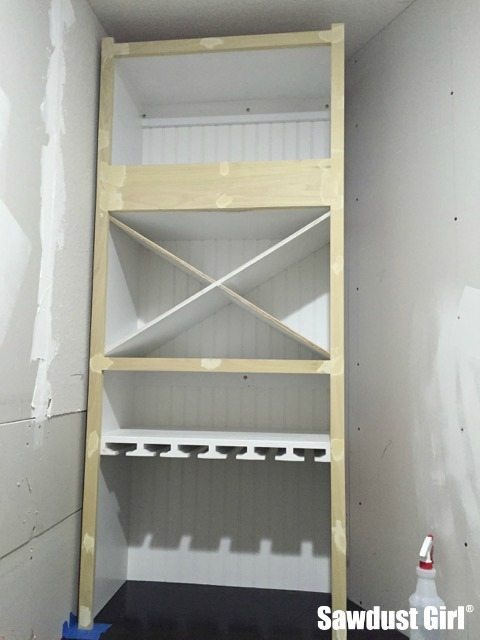 Then prime and paint.  Yeah!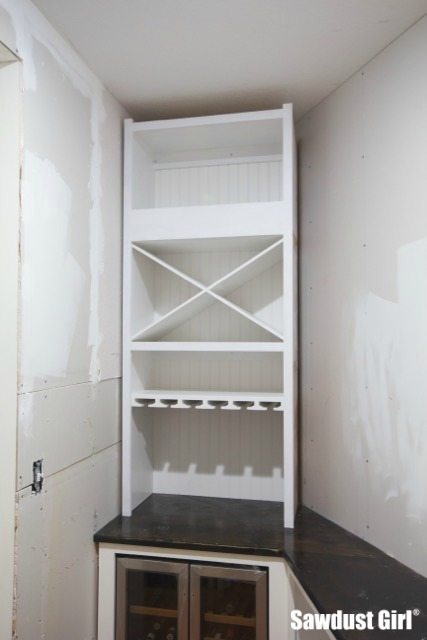 Just for fun, I had to test out my storage devices.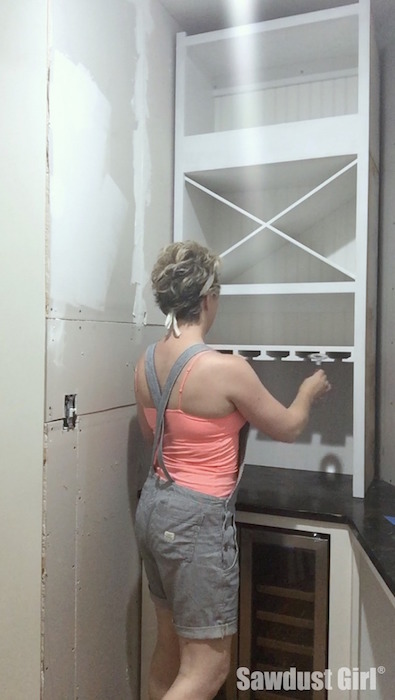 Then put my wine glasses back in the kitchen because I have a ton more to do in here before we really get to use it.

I'm pretty excited about how this cabinet turned out.  It had a lot of details and felt like it took forever to build.  The rest of the pantry cabinets should be much easier and go faster.  I can't wait to finish!