Hey there!  I thought it might be interesting for you to see what my house looks like RIGHT NOW, in the middle of two big projects.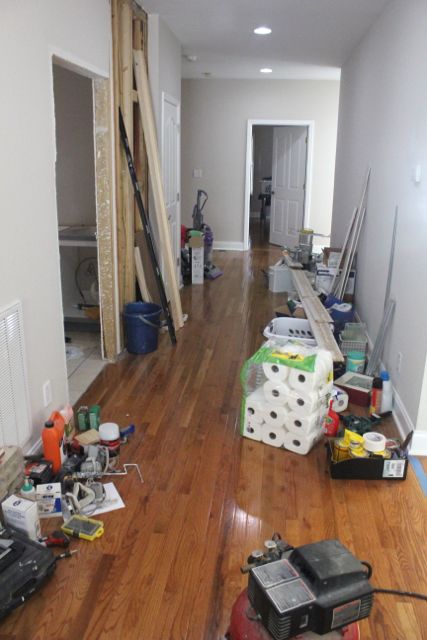 We've been living like this for a while now.  I built my countertop and even cut out the sink hole and then left the whole laundry room project to collect dust…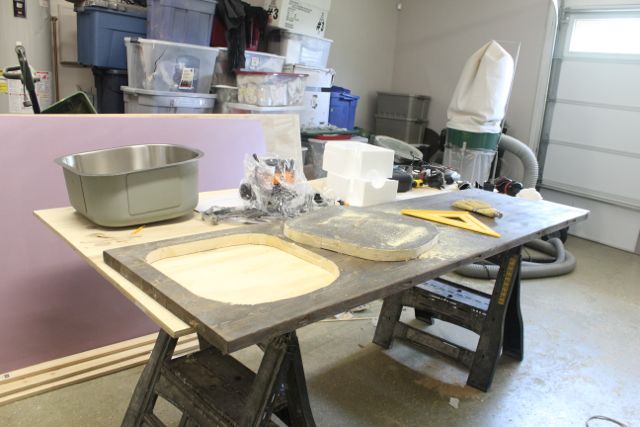 …while I get some kind of office built.  I got my walls nice and smooth.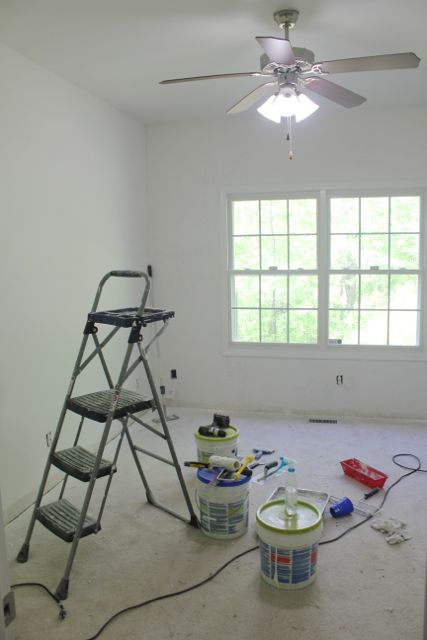 I got as far as purchasing a new fan and can lights this weekend but they're still sitting in the boxes.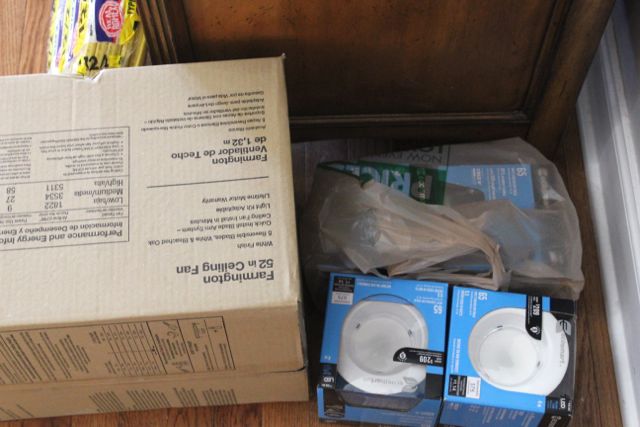 Because LIFE happens.  Things come up with work, people think they need to have some fun on the weekends, Dr appointments happen, I have to pick people up from school — twice, because they forget they have band practice…
Life is why DIY projects always takes three times longer than expected.  And that's a good thing.  Because LIFE is the important stuff.