Living room – kitchen wall completion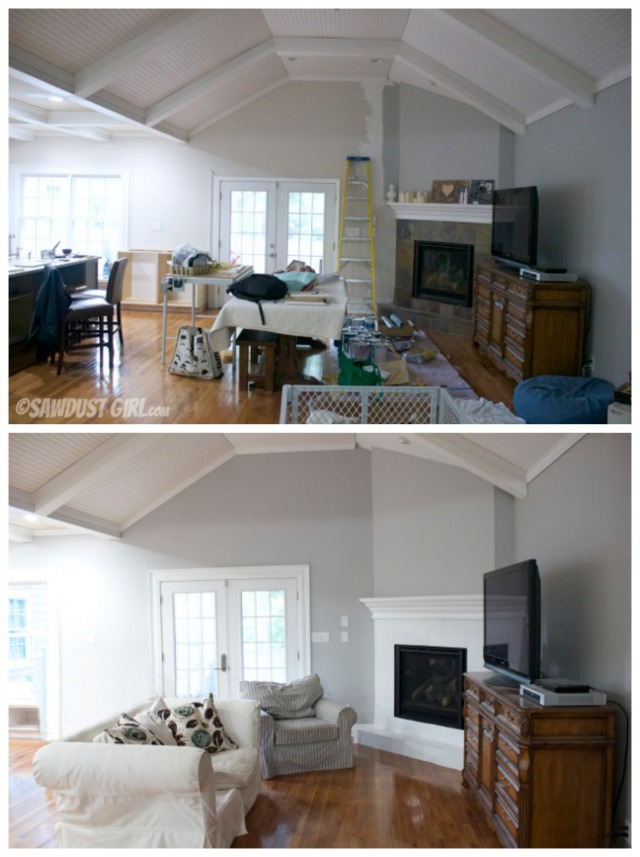 I was all fired up to build my last two cabinets for the kitchen and get this project finished up but soon realized that I had to either finish the living room/kitchen wall first or deal with mudding around my new cabinets which would undoubtedly not remain free of joint compound blobs no matter how much tape and plastic I use. I can't seem to mud anything without slopping a bit of that stuff around on just about everything in the vicinity.
I opted to finish my wall first. I couldn't be happier to be done, in part because I hate skim coating and in part because the whole room looks better with this small improvement.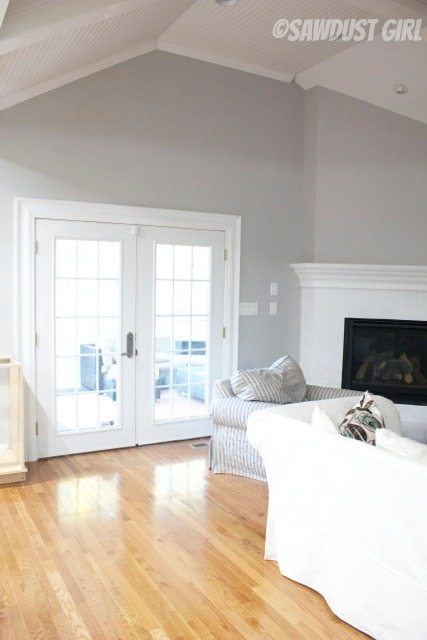 I have to mention the fireplace…in case you didn't notice that change. Uhm… I hate it. It takes up way too much space in this small living room and as soon as I finish the other 20 projects that need to be completed, the fireplace is next on the list. Corner fireplaces waste a ton of space and this room has no space to waste.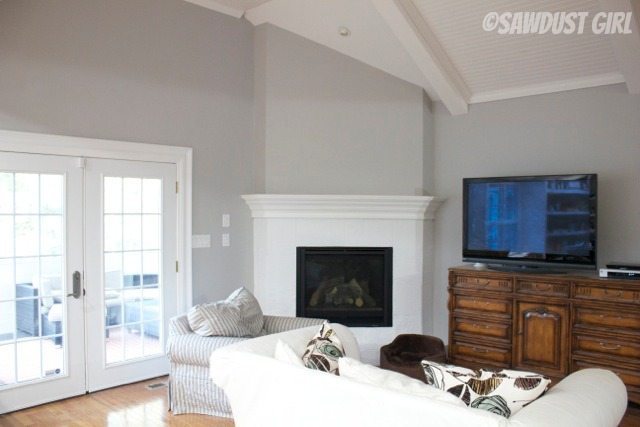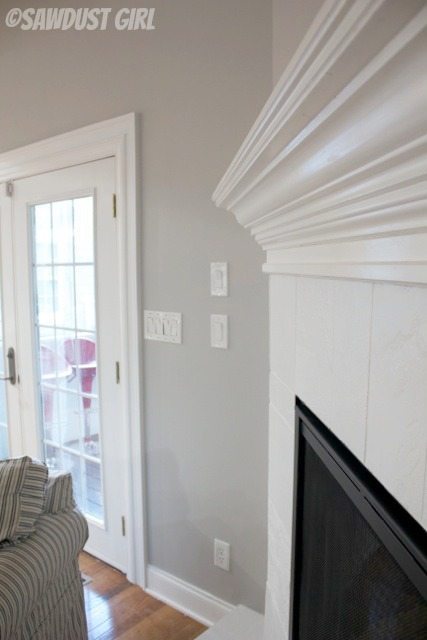 So the white paint was not a design decision that I hemmed and hawed about like I do with practically everything.
It was a spur of the moment act of passion. I was priming my walls. I was hot and sweaty. I was irritable. I hate the fireplace and was SUPER tempted to go grab a sledgehammer and take a whack at it but knew that would drive Wes crazy for the months and months that it would inevitably remain half destroyed. So I whacked it with a paint roller instead. Then I taped it off properly and madison volunteered to finish priming and painting it.
Do I love it? No, but I like it better this way than before so maybe I can live with it until I can get to it properly. 🙂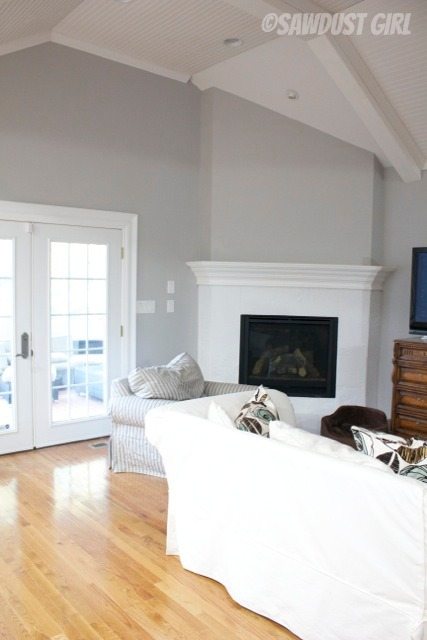 So now I won't have to try to skim coat around the last cabinets. That would have been a PAIN.
I decided to make this a full length dish storage cabinet so I also have to get rid of those light switches…unless I change my mind 4 more times and end up with something else. I'm turning out to be really fickle with this particular decision!