In addition to installing lights in the office this weekend, Wes and I also got the laundry room countertop, sink and faucet installed.  Woohoo!  I was super excited to have the countertop in there so I could fold laundry — but the finish still stinks so I haven't used it yet.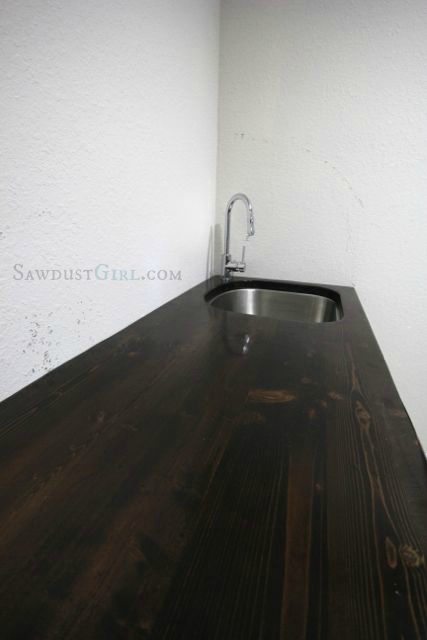 The countertop is 2x stock.  I bought it and brought it in the house weeks before I built the countertop so it could dry out.  I used a bunch of different colors of stain and finished the countertop with Tung Oil.  The Tung oil is STINKY!  (I'll do a full tutorial soon.)
I installed my sink with a bit more of a reveal than you would normally see but it's part of my plan.  I plan on using that reveal as a ledge to hold the countertop cutout so I still have the whole countertop to fold clothes on.  The faucet is installed in the back corner for the same reason — So it doesn't get in the way.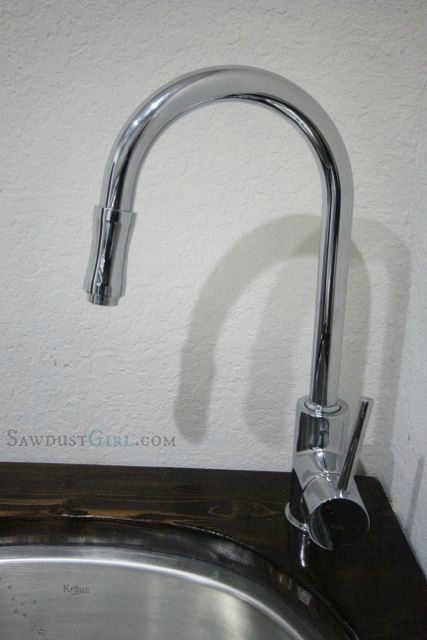 The main reason we wanted a sink in the laundry room at all is more for a dog bath than anything — so I made sure to purchase a pullout faucet.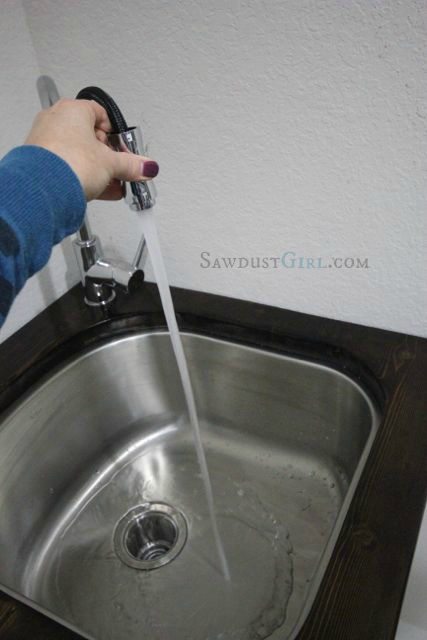 I didn't want stainless because I'm sure it will get scratched but it was really hard to find a sink that fit the dimensions I wanted with this shape (which I wanted so I could install the faucet where I did).  So stainless it is.  I'll just have to put a towel in the bottom before I bath Brody.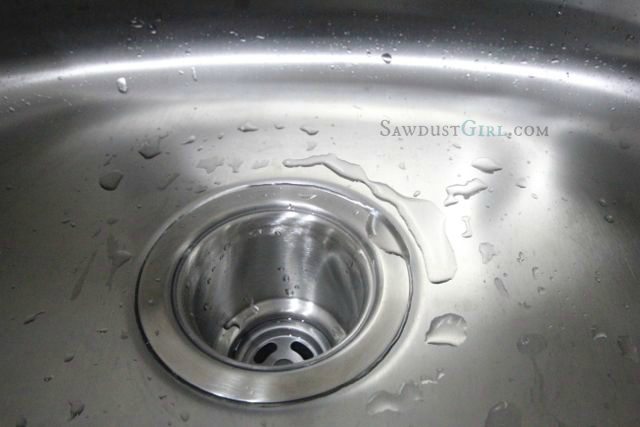 Speaking of Brody, I tried putting him up on the counter and in the sink, just to try it out, and he was scared to death!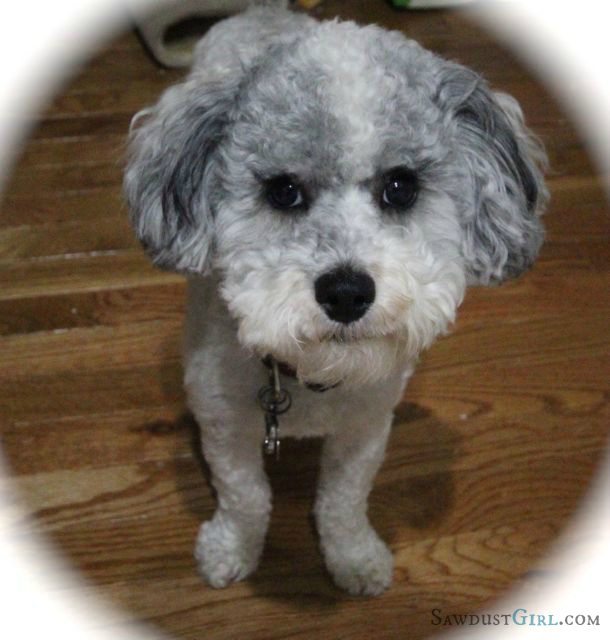 Not sure if it was because it was all new or because the countertop still stinks or both.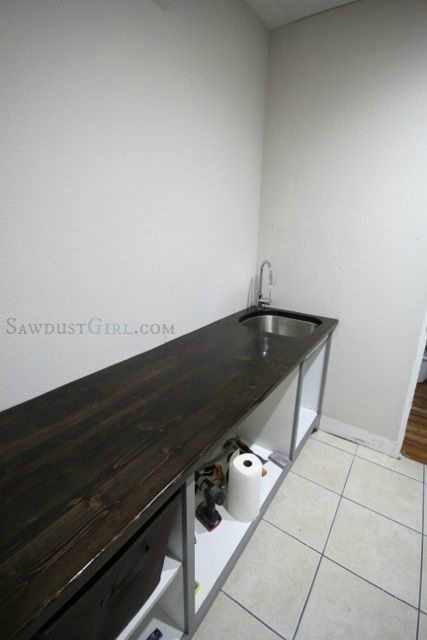 Probably both, but he'll have to get used to it because this is his new bath!
Sink:  Kraus, stainless steal, undermount sink