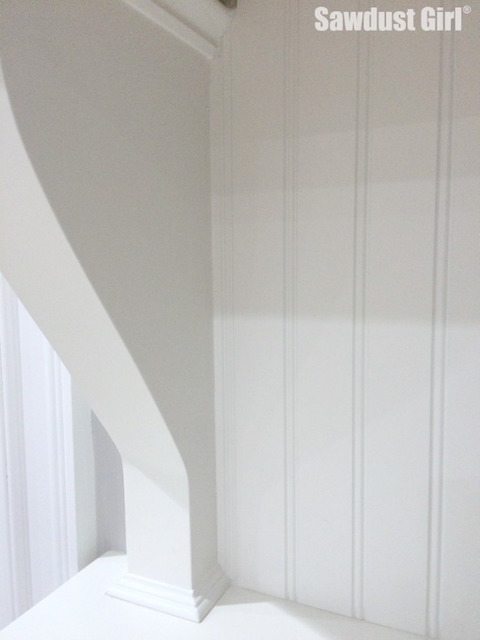 Since I installed beadboard as the backing for my upper China hutch cabinets, I wanted a beadboard backsplash in the open portion between the two corbels.  But Dang!  I wish I would have waited to add trim to my corbels until after I installed them and the beadboard.  Simply slapping up a piece of beadboard would have been OOOooodles easier than cutting out around the corbel trim.
But since I didn't wait, I can show you how to cut beadboard to fit around decorative trim like details on corbels…or say — chair rail or crown moulding.  If nothing else, here is another installment in the China Hutch progression!
 How to cut beadboard to fit around decorative moulding.
Create Template
A simple piece of paper is a super easy way to make a template of your trim detail.
Press the paper up to the trim so it fold over on top of trim and then press your pencil into the trim/wall joint, following design contour.
Then cut out with scissors.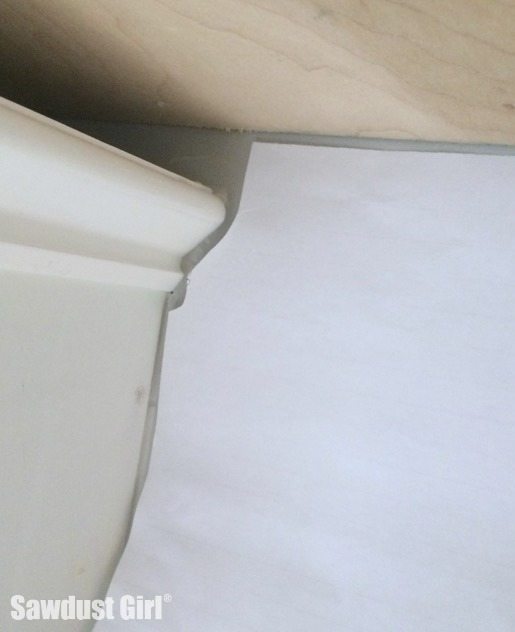 Transfer design detail
Transfer detail onto beadboard.
Cut out with a jigsaw.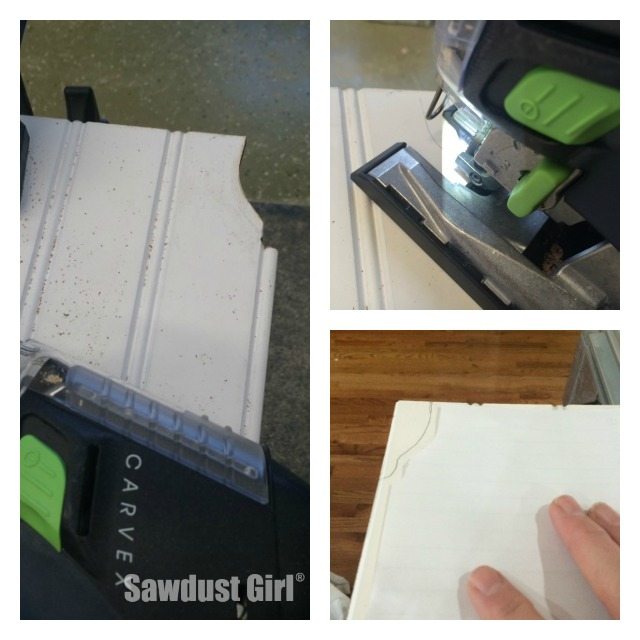 Install
Nail into studs with small brad nails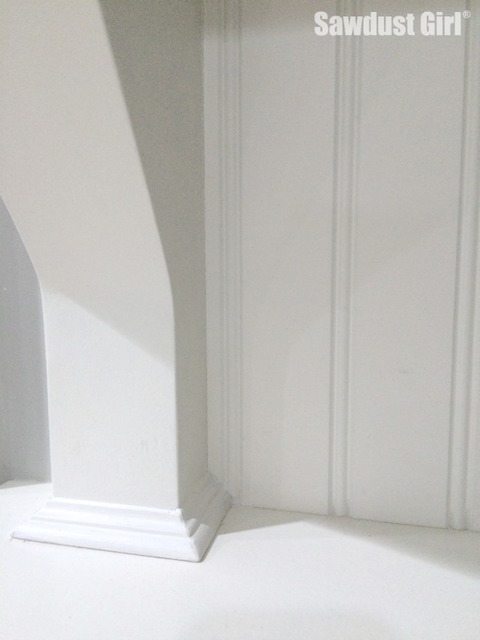 OK, it's not perfect but it's pretty good.  The bottom turned out almost perfect while I was a little off on the top.  Caulk and paint!  Below is a picture of the "crack" caulked but I haven't painted it to match the trim.  I think once painted it will not be too noticeable.  If it continues to bother me I'll fix it with a little spackle.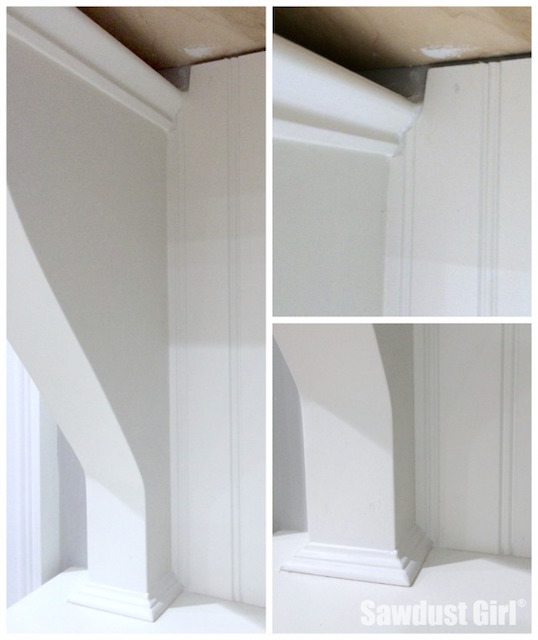 I don't think it is going to bother me though.  Especially after I get under cabinet lighting and then cover the unfinished underneath side of the uppers…but we'll see.  Someday when I have finished all the other more important tasks, maybe I'll come back to it.  not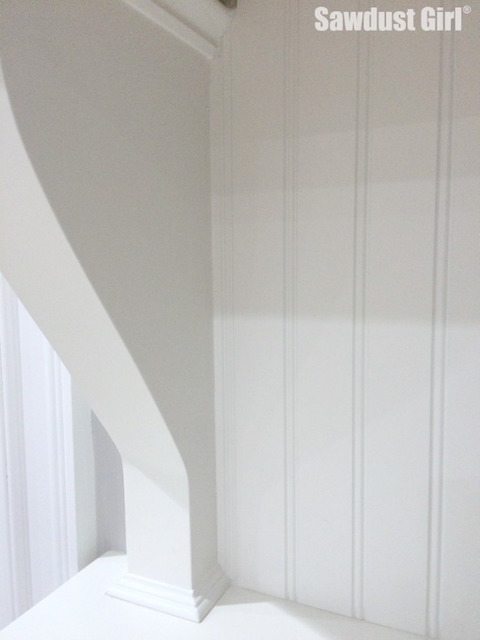 Related Posts