Moving back down to the first level now, we'll walk down the Hallway towards the kitchen.  Off to your right is the Powder Room (and a coat closet.)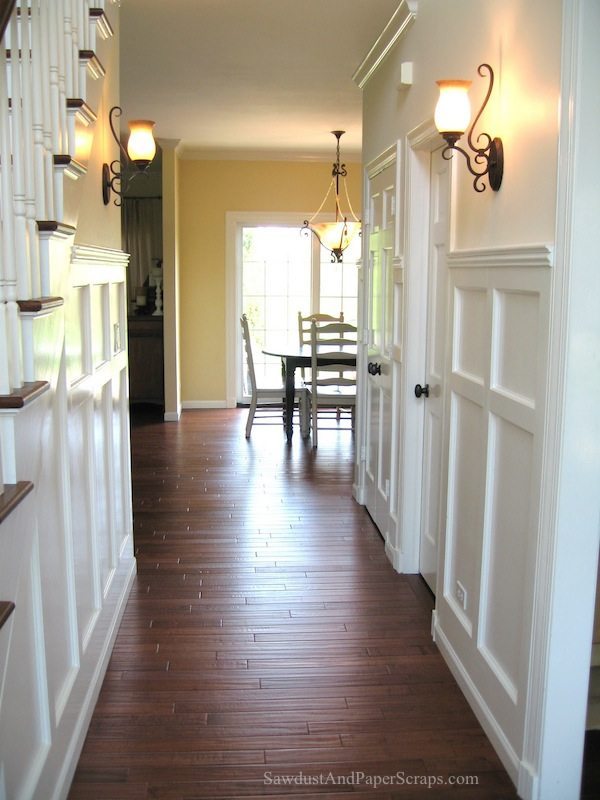 Before.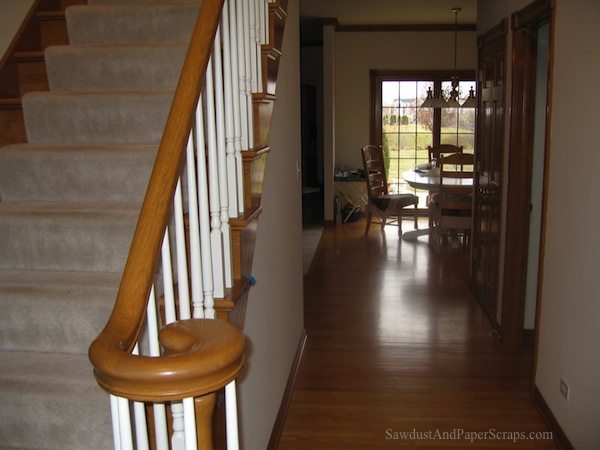 New flooring, extra light, a little paint, some woodwork- and this space has a whole new look!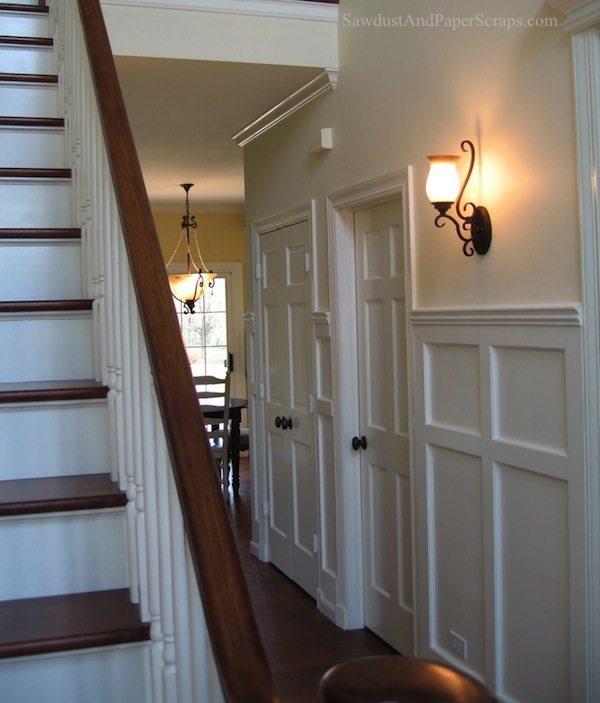 *My ceilings are 9′ tall on the main level and my wainscoting is 5′ tall.  I follow the golden rule of thirds – loosely!
*I used 3/4″ MDF
*I used a router table and and Roman Ogee bit
* my rails and stiles are 4″ wide
*the base rail is 10′ tall
*I created the top moulding by combining 3 different mouldings.
 Moving on.  Here is the Powder Room.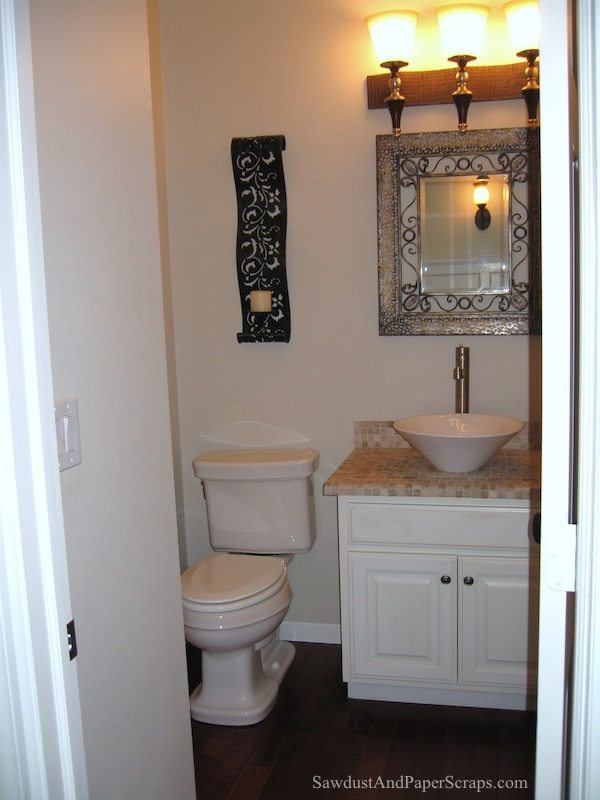 This is what it looked like before.