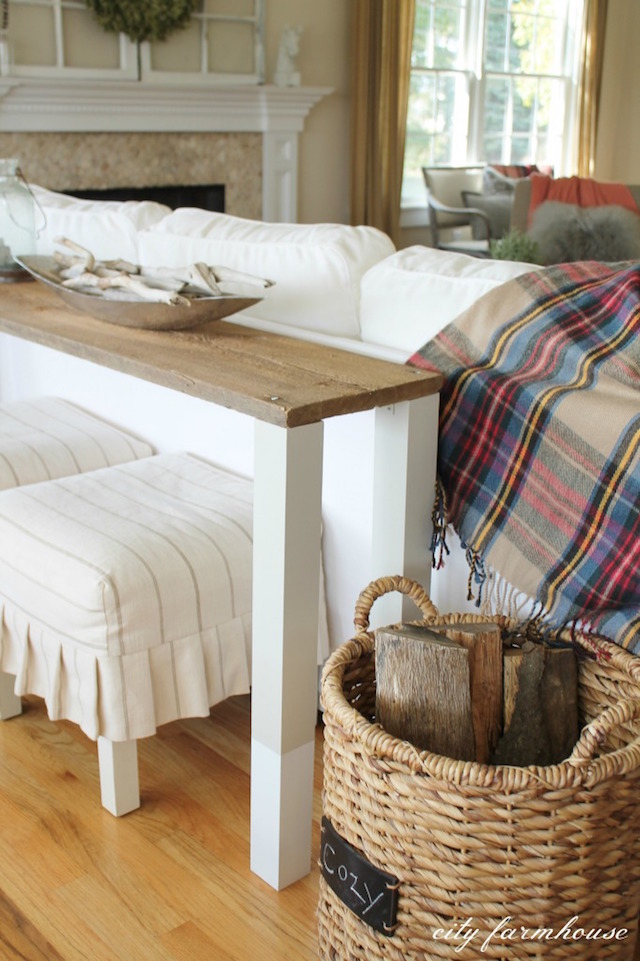 You know what goes great with a sofa?
A sofa table, that's what.
Check out Jen's Easiest DIY Wood Sofa Table, over at City Farmhouse.
It's so awesomely easy, you can build it with your eyes closed!
But I wouldn't advise it.  (The "eyes closed" part.)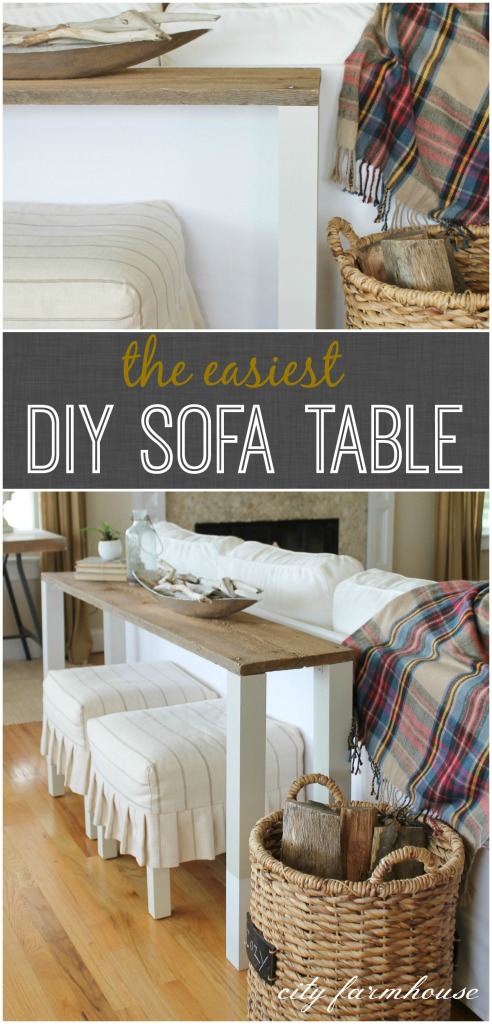 Check out Jen's tutorial over on City Farmhouse.