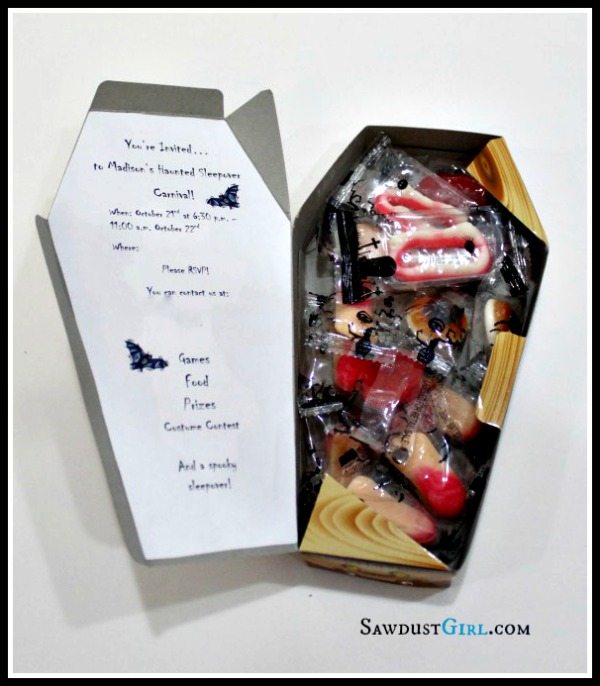 We LOVE Halloween and we LOVE hosting Halloween Parties!  The other day while at the Dollar Store when I spotted these 8″ coffins full of  gummy body parts, inspiration struck.  I made these Coffin Halloween Party Invitations.
At $1 each, these are not bargain invitations but I couldn't pass them up.
We wanted to make sure our words would fit perfectly in the coffin lid so we traced the coffin and then scanned and saved it to the computer.  Then we used word art (or just a lot of space bar action) to fit the words perfectly inside the coffin shape.
Print out, cut out and then glue onto the inside top of each coffin.
Which left a "not super attractive coffin" when the lid was closed.
A problem easily solved with some "wood grain" paper.
More tracing, cutting and gluing.
Topped it all off with a "You're Invited:  Open if you DARE…" sign and these babies are ready for delivery.