Hallelujah, the drywall is hung, mudded AND we stayed up late and got up early to get it painted. Now it's time to get some floors installed! (At least ONE room before Sid get's here!) We received product from Armstrong Flooring, and were so excited to open that first box of Maple Engineered Hardwood. The color we chose was Gray Timber and we LOVE it for our little Calderwood Cottage!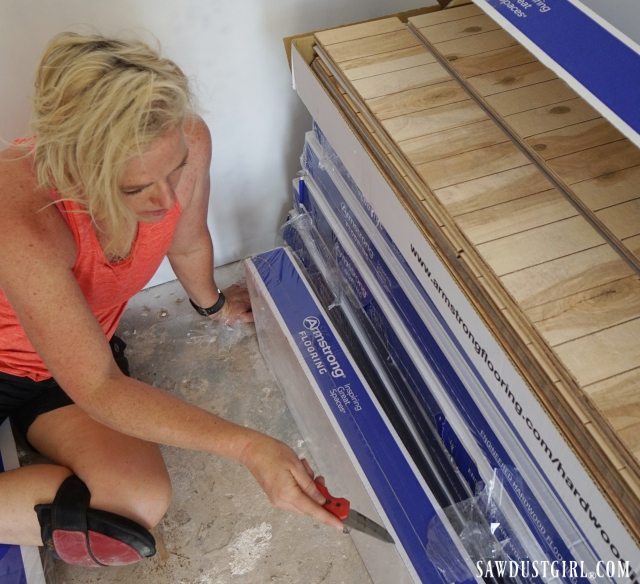 We started by snapping a chalk line square with our most visually prominent wall. We laid our first row of floor on this line then scribed the row against the exterior wall. This took a bit of finesse and patience as the wall was more wavy than linear. Once we got through that outside row, the flooring installed quick and easy. We alternated rows of the various widths and pulled pieces from multiple  boxes at a time. This insured that we created a random feel and had no noticeable color changes due to lot variability.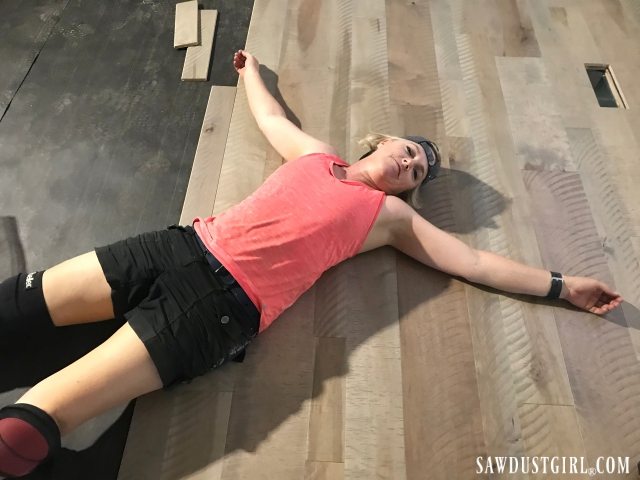 After all of the digging, sawing, sanding, scraping, prying, and back breaking work that we have done on this old house, I cannot tell you how rewarding it was to finally be doing something pretty–and these floors are so pretty! They are a perfect medium tone with lots of variation and distress marks. They are going to hide dirt and wear beautifully.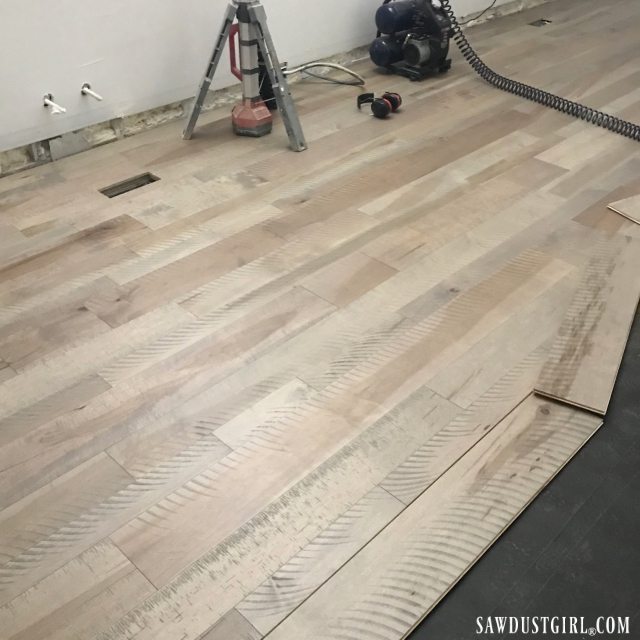 Installation was fast and easy–the tongue and grooves are precision milled. Every piece fit easily and only needed a gentle tap to slide into place.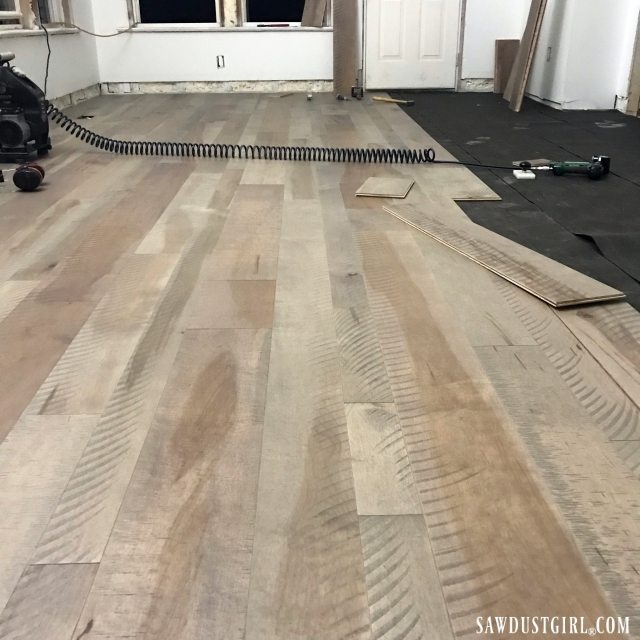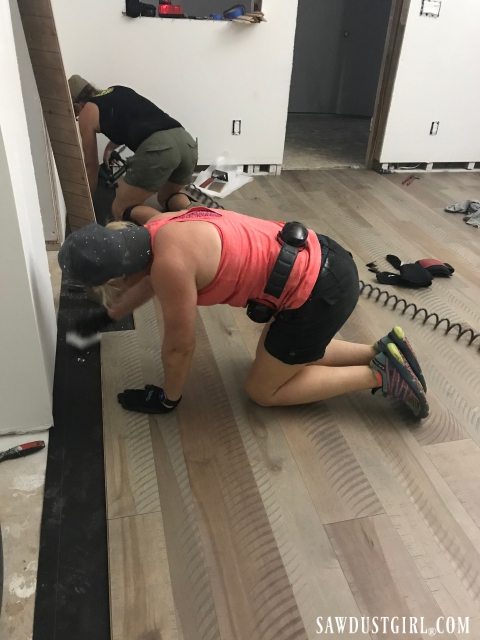 Yup, even the last piece next to the wall slid in like butter–no wedge and sledge hammer needed.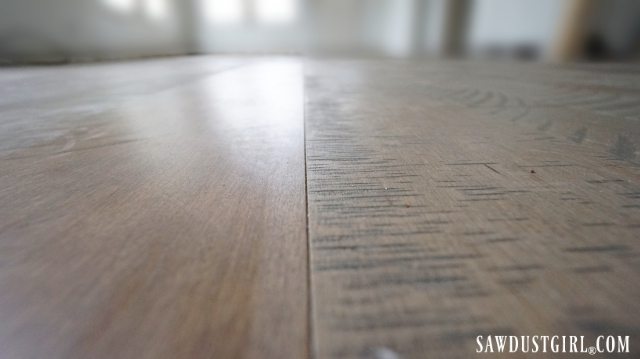 I love how the varied widths add to the cottage charm of the house. The saw marks and distressing add depth and character that will relate to the existing wood beams and trim. So even though the floor is brand spanking new, it looks like it could be original to the house.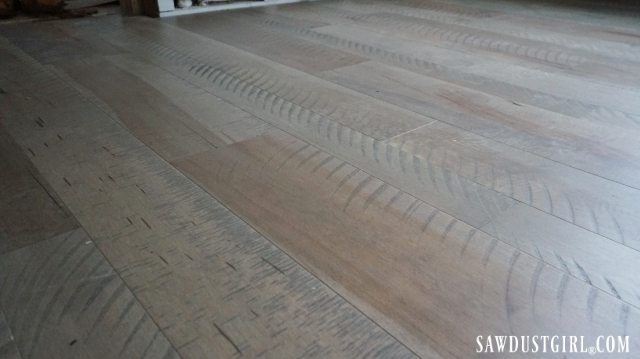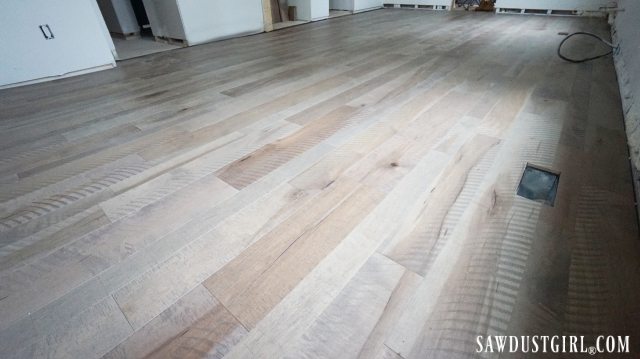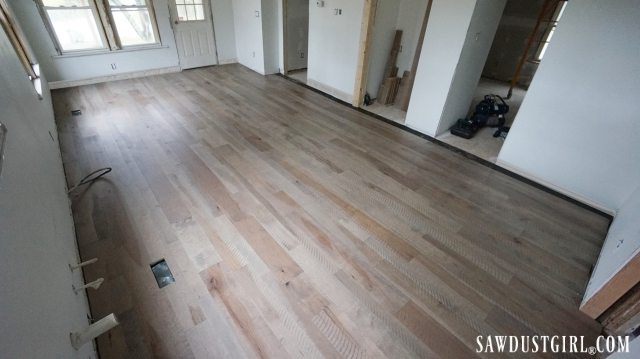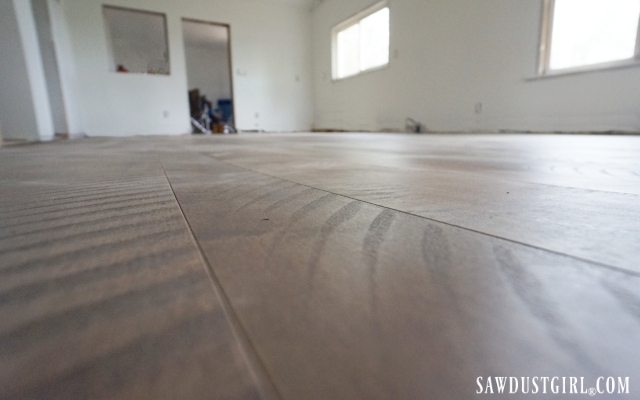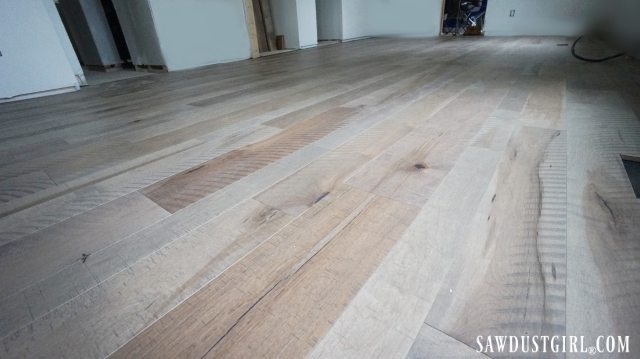 I am so so happy that these floors went in likely-split, because it will impress our brother Sid who is coming soon. He is gonna love this floor and never know how far into the weeds we have been. wink, wink.