I know, we've seen lots of subway art projects lately.
Well I made one too so I might as well share!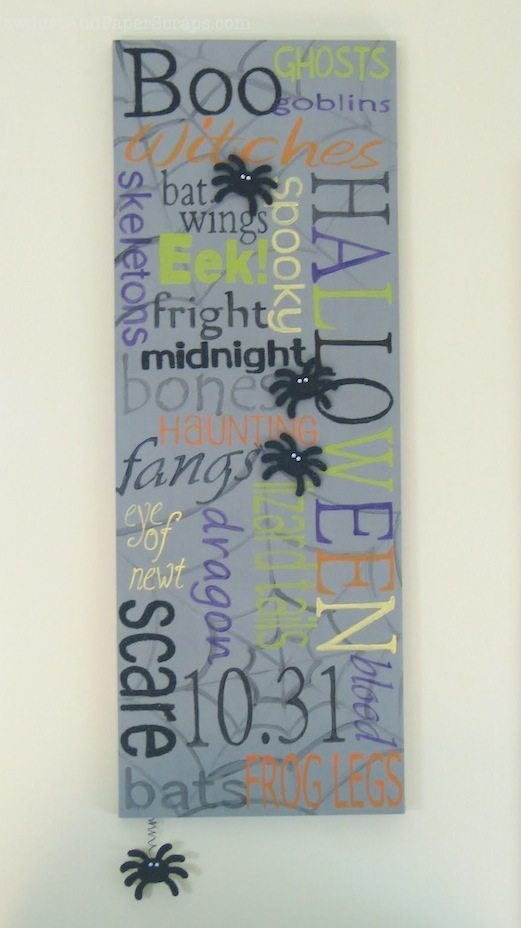 I was inspired by Jen's
Spooky Subway Art
project on Tatertot's and Jello and one from Swainston Vinyl and Design.
This project cost me $1
because I bought four 25 cent wooden spiders!
Everything else was stuff I had kicking around:
scrap wood and old paint and I hand painted the words
(which took me 3 days but it was free!)
This whole project would probably only take you a couple hours if you have an ectronic die cutter.  I don't, so this is how I made mine:
1. Paint a scrap piece of wood grey.
2.  Use black glaze to paint light cobwebs for the background.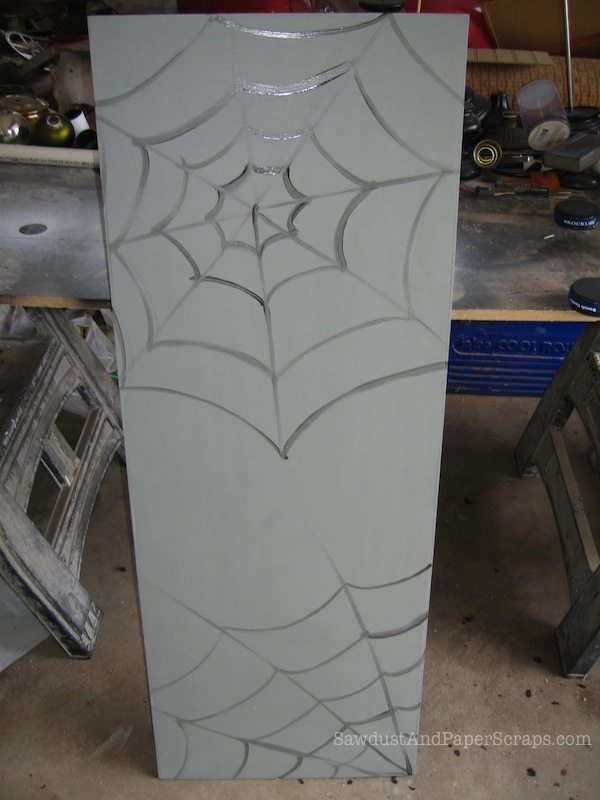 3.  Print out tons of words in different sizes and fonts.
4.  Rub chalk on the back of each word, tape it in place and trace it with a pen.  (A trick I learned here.)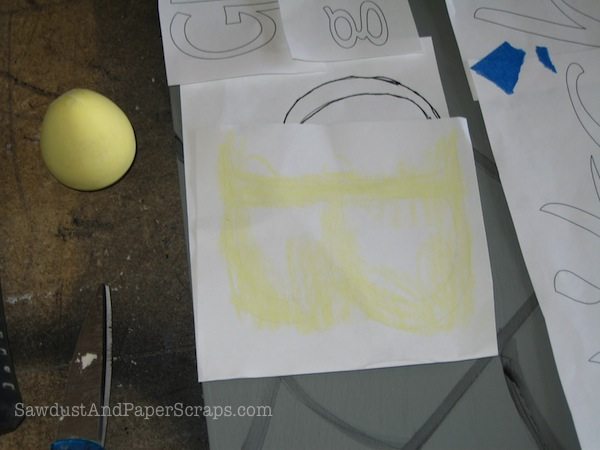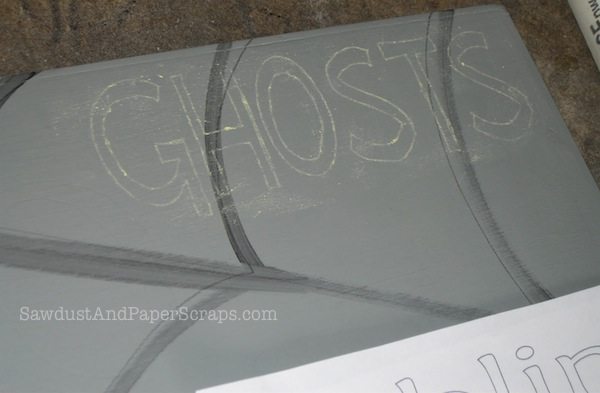 5. Hand paint every single one of those words with a tiny brush!
(This took me 3 days!!!  No joke!)
6.  Glitter some of the words randomly using good old fashioned Elmer's Glue and a paint brush.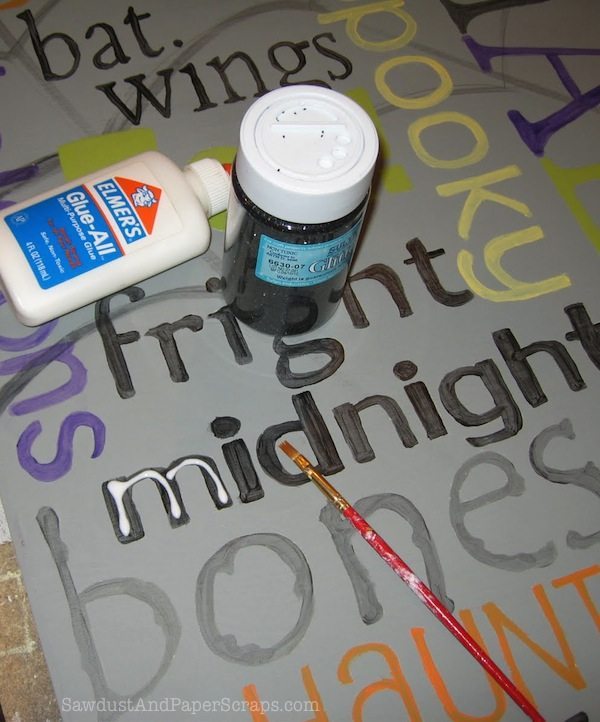 7.  Decorate some wooden spiders with some black paint and glitter and glue them on with 3D glue dots.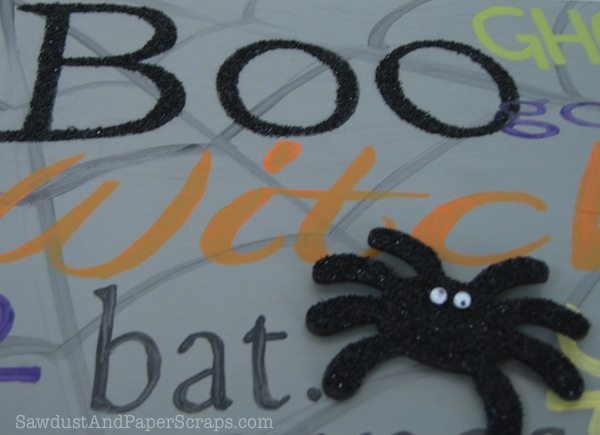 9.  Hang it.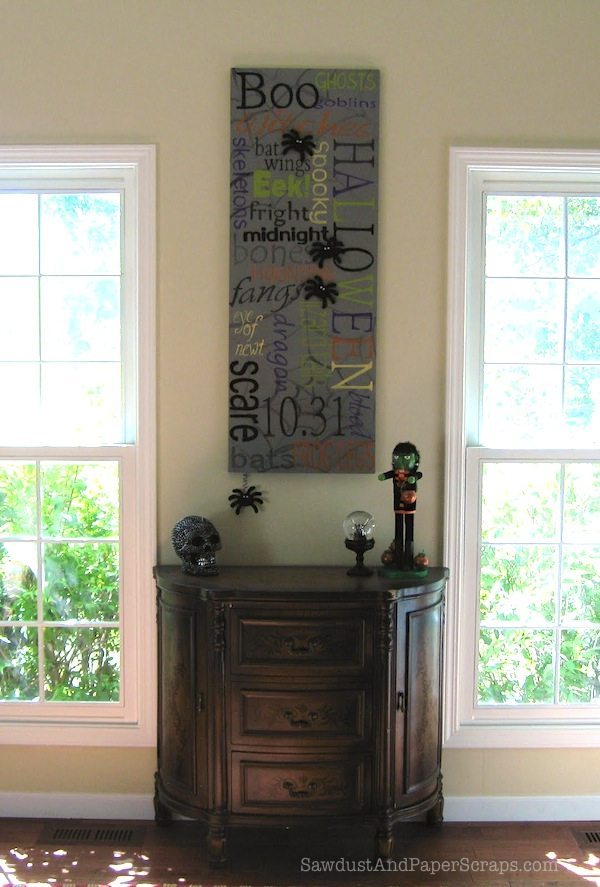 I was going to save all my Halloween projects for October but my miter saw is in the shop for a tune up so it's all fun projects this week.  It's amazing how much I use that thing.  I can't do anything downstairs without it.
Craft room = on hold, Halloween crafts= you're on!