I spent today getting back to square one in the laundry room.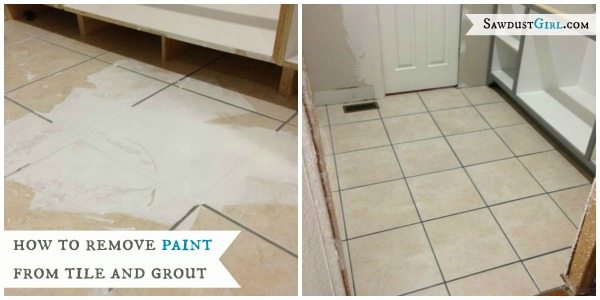 Not square 1 really– just back to where I was before I spilled a half gallon of paint on my floor, spread it out by using the floor as a paint tray, letting it dry and trying to scrap the paint out of the grout.  (Didn't work.)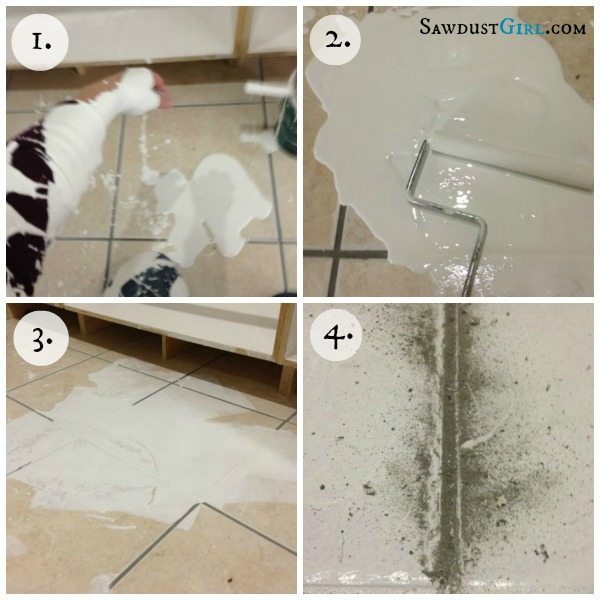 I had some orange paint stripper in my garage so I thought I'd give that a try.  Spread it all over with my chemically protected gloved hands — and let it sit for 30 min.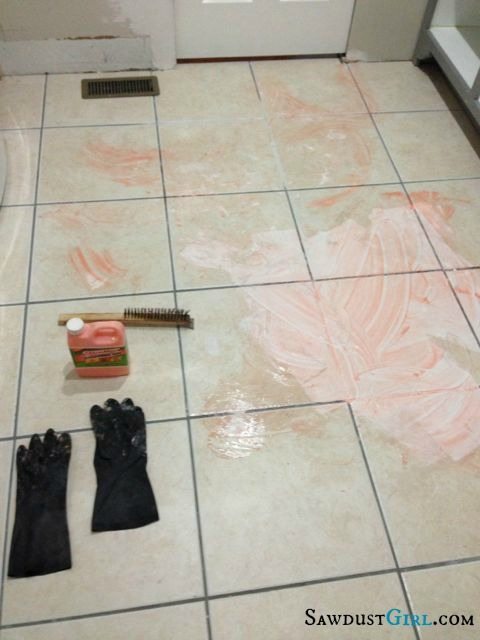 Then I scrubbed and scrubbed and scrubbed with a steel bristled brush.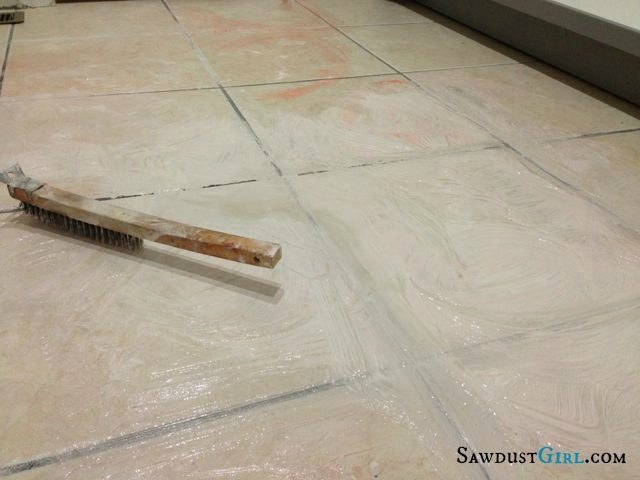 It looked like it was working so I cleaned up that goop with paper towels and then put a little more orange stuff on the spots that I'd missed.   This is the point I got excited that it was working!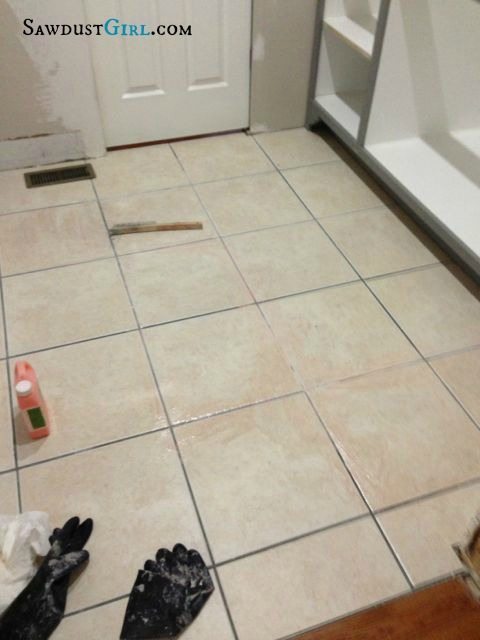 Scrubbed and wiped some more and rinsed and wiped and repeated a few more times.  YES!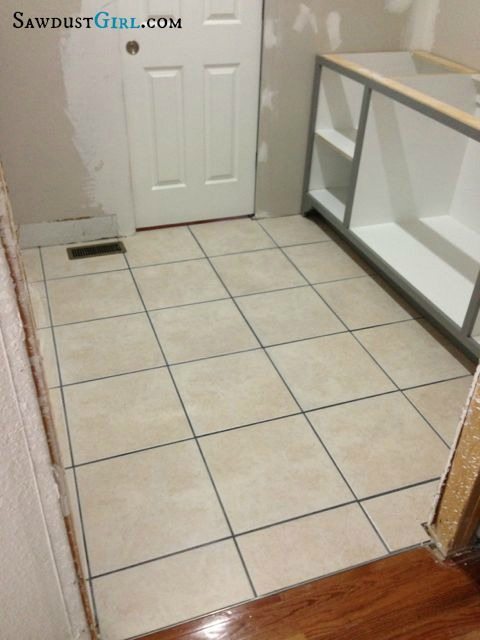 My house smells like an orange juice and chemical plant.  But — DogGonit my tile and grout are clean!    Protected my lungs, eyes and hands with serious gear — 'cause I'd like to keep them working well for as long as possible!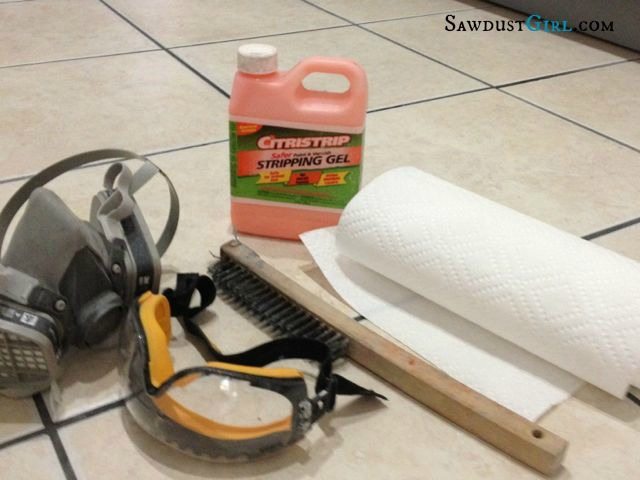 I still HATE the grey grout with this tile and am going to change it.  I just didn't want to change it with globs of high gloss paint.
Has anyone had any luck painting grout a color they WANTED to paint it? That's what I'm planning!