We have to have a couple trees cut down in our yard because they are dead and a hazard.  I'm sad to loose them but don't want them crashing down on someone or our house in the next big storm so it has to be done.  I am seriously considering using one of the stumps like this amazing tree-stump table created and shared by Ruffles and Truffles.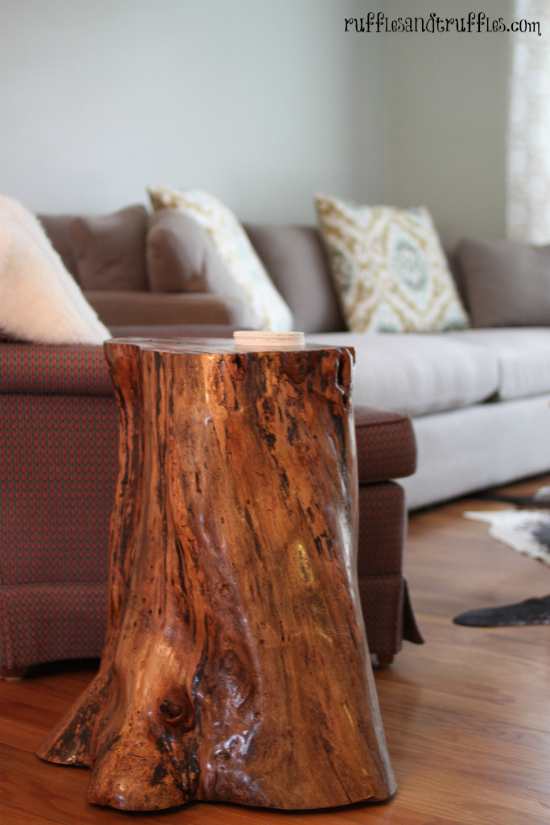 It looks so smooth and soft…I want to reach out and touch it.  I am very touchy-feely.
Hop over to Ruffles and Truffles to see more pictures and details on how to create an amazing diy tree-stump table.