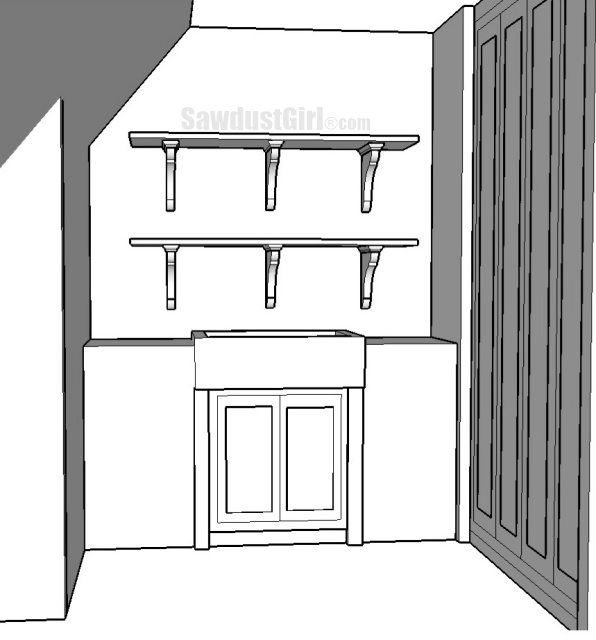 I generally have a plan before I share pictures with you but today I'm asking you to help me figure out the plan.  I'm stuck.  I can't decide what to do in the area where I'm putting my utility sink.  My crafting supplies have been stored away for so long that I can't visualize how I might want to use a utility sink area.
The main focus is function.  What are all the tasks that one might perform in a craft room utility sink area?  I have thought of these:  Washing hands, paint brushes, and stamps.  That is as far as my imagination takes me.  Because I don't have a firm grasp of all the ways I might ever want to use this area I don't know the best way to set it up. That's where you come in.
The sink is 30″ wide and I don't have a ton of space left for countertop.  Visually I like the sink centered.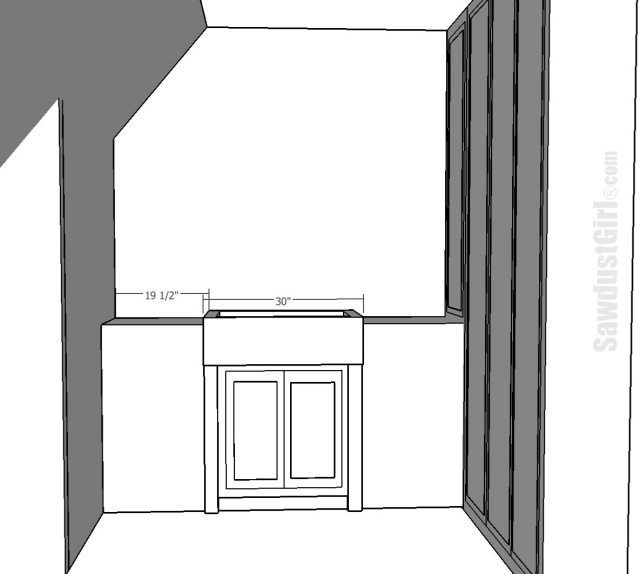 But if I push the sink over to the side it gives me more counter space.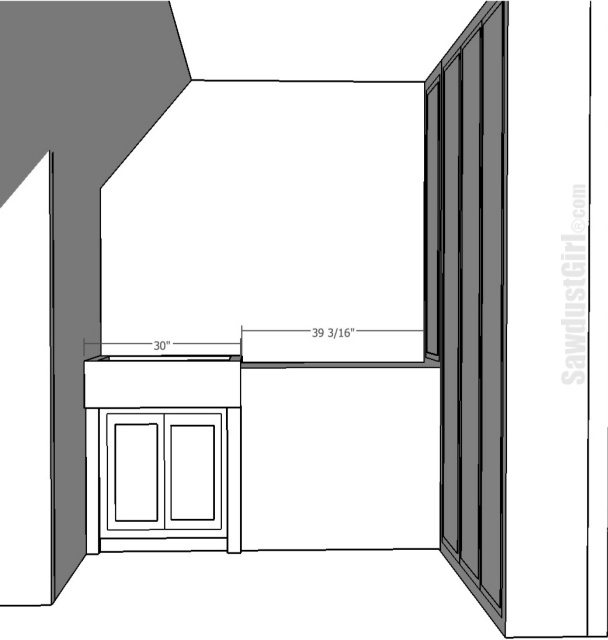 If the sink is on one side I visually like it on the right because it offsets the slanted ceiling.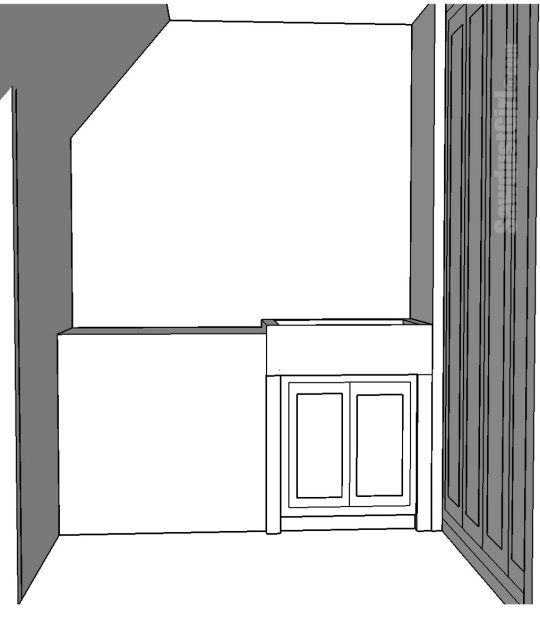 I have 14″ of space that I can use on the adjoining wall to the right.  I think the best use of that space is closed storage.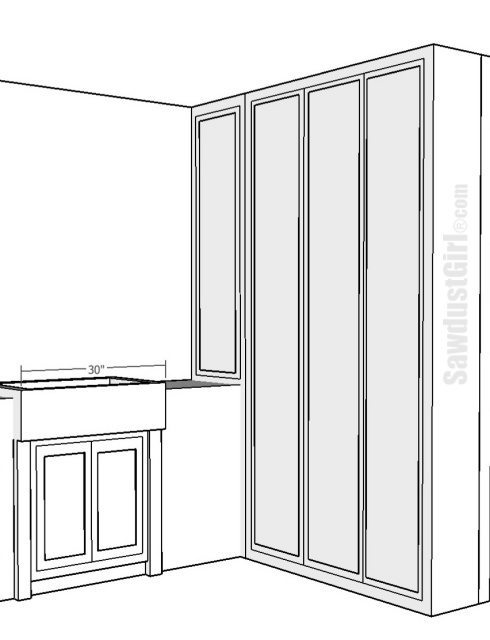 I could build lower cabinets and have a 14″ deep countertop.  What would be the benefit?  Might I need more counter space in that area?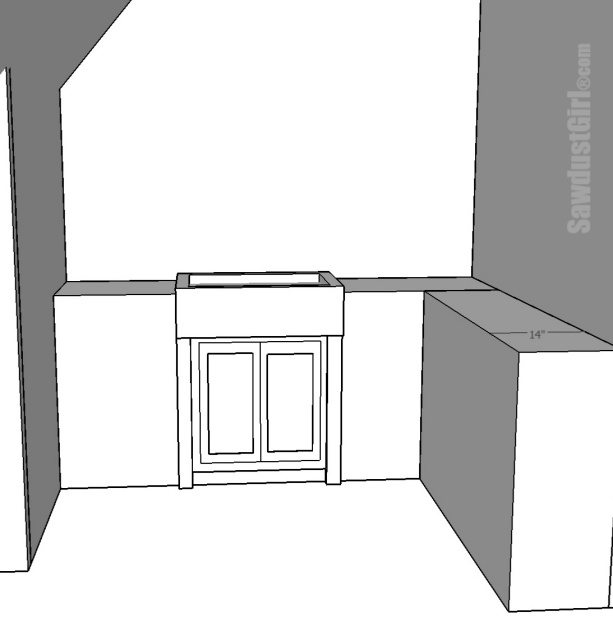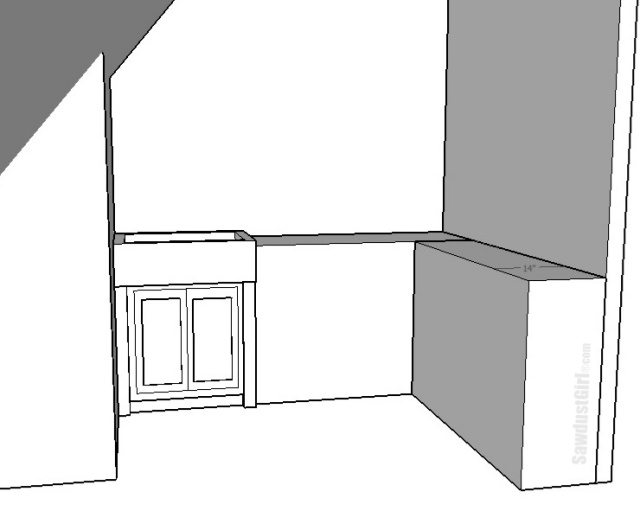 I'm not worried about the wall above the sink for now though I'll probably just do a simple open shelf.  Or will I want a way to hang drying fabric?  Perhaps I want to dye fabric or make my own paper?
This is why I'm asking for your help.  All you active crafters out there:
What would you do in this space?
What is the most functional layout?
How do you (or would you want to) use a utility sink in your crafting space?
The one thing I don't want to do is look back in a year or two and "wish I had thought of that" and built the space differently.  I like to think about all the ways I might ever use a space before I build it so give me your best and most "out there" ideas.  I'm ready to build so let's get this figured out!  😀