I'm loving the finished plank wall in my master closet!  I have another project planned where I need the window trim to be flush with the wall which is why I planked it in the first place.  It was a project of necessity but I'm loving it as is.
What?  You didn't know I got distracted from my two current projects, the laundry room and office?   If you follow my on facebook you had a heads up (because I share gripping play by play updates as projects happen  ha!).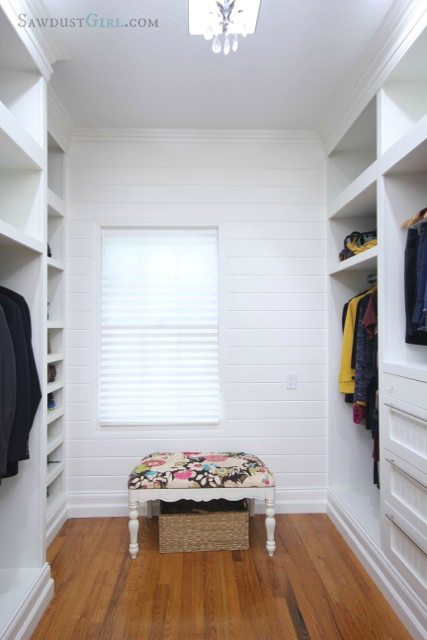 Last Thursday I had a day with no appointments and a wall that had been bugging me so I jumped into yet another project.  Yeah, that ONE project at a time rule is not only out the window but it's a mile back down the road.  Anyway, you know the wall I'm referring to?  This one in my master closet.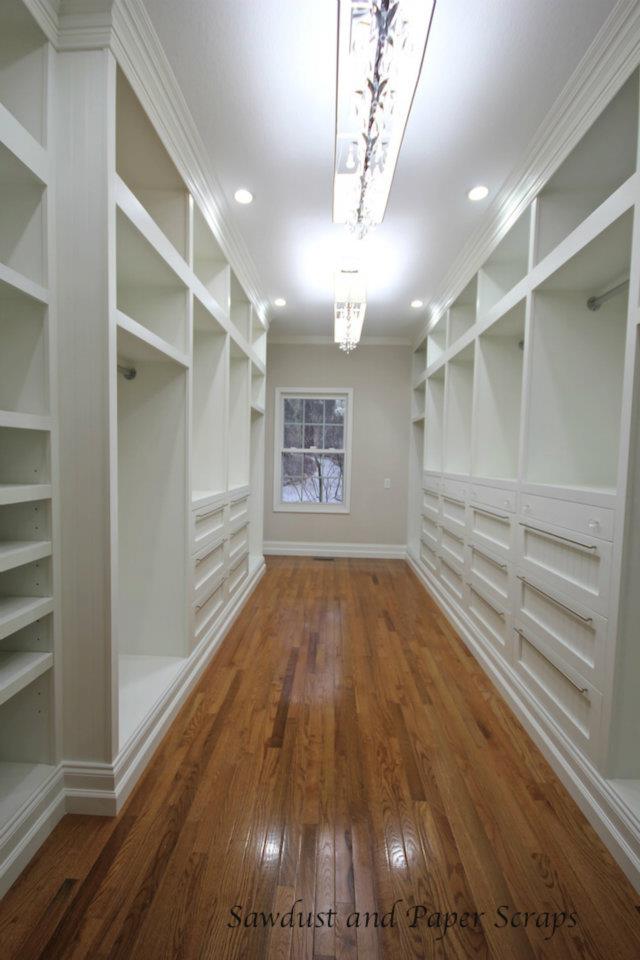 I had hung drapes to hide the off-center window.  (The rug was never going to stay — we were just seeing if we liked that size.)  However, I decided that's not what I wanted.
I decided I want something completely different.  I am still slightly bugged by the off-center window — but not nearly as much.
The funny thing is that this wall isn't the final goal, it's just a means of getting there…but I'm keeping the plan to myself for now.  It'll probably take another year to finish the entire plan so for now I'll just enjoy the clean lines of the plank wall.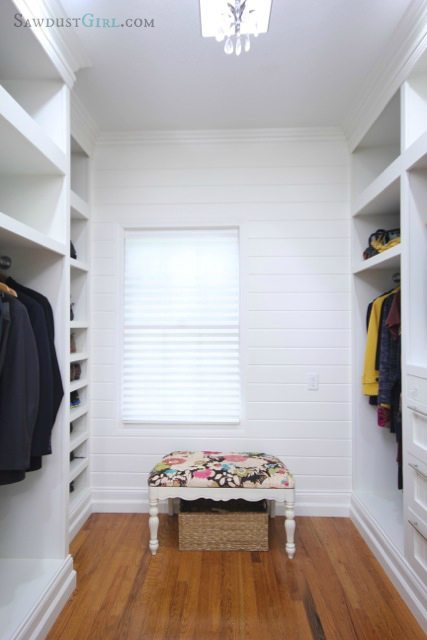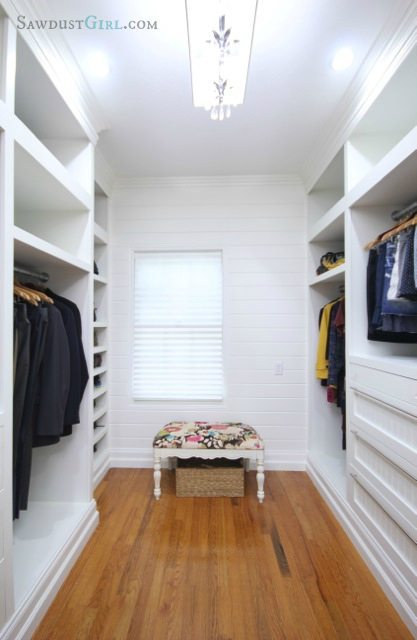 Yep, this room is far from finished but it's coming along…