The next method for building a basic cabinet in my three part series is using dado joints which requires more tools than the more basic methods.   This method of building cabinets gives you strong joints and the cleanest look.  It's definitely a more advanced method so if this is your first cabinet building experience, maybe start with either the butt joints and wood screws or the butt joints and pocket hole screws method.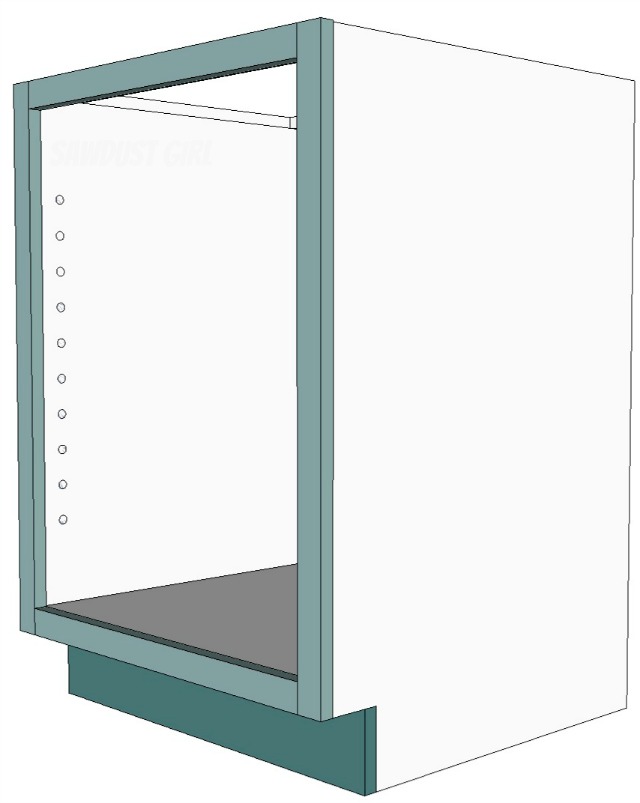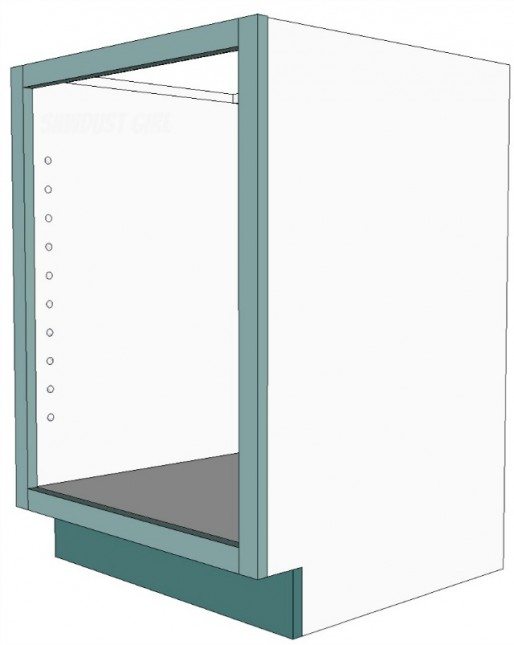 Technically we're using Dado and Rabbet joints.  The difference is only WHERE in the wood you route (or cut) your groove — I'm just referring to ALL grooves in this post "Dados".   You can cut a "through dados" with a table saw but you really need a plunge router and guides to do the "stop dado"– safely.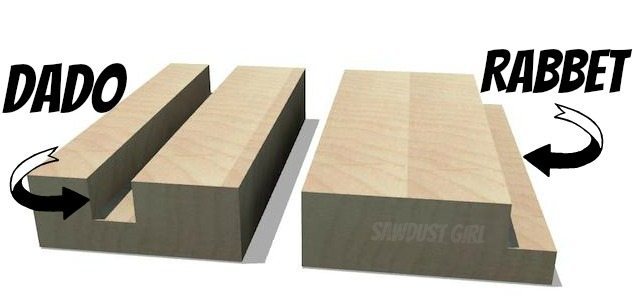 How to Build a Cabinet with Dado Joints
Materials:
 3/4″ for sides, bottom and shelves
1/4″ for back
wood glue
clamps
Step 1:  Cut your dados
Use a plunge router and guides to ensure your dados are straight.
Use the correct sized bits for the material thickness.  Material should fit snugly inside the dado.
Look at each diagram for dado placement and sizing
For bottom shelf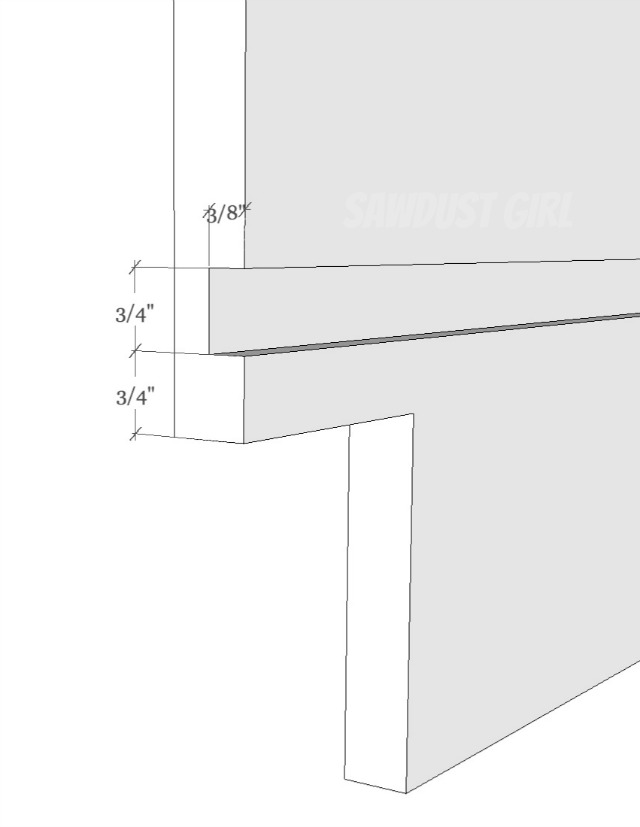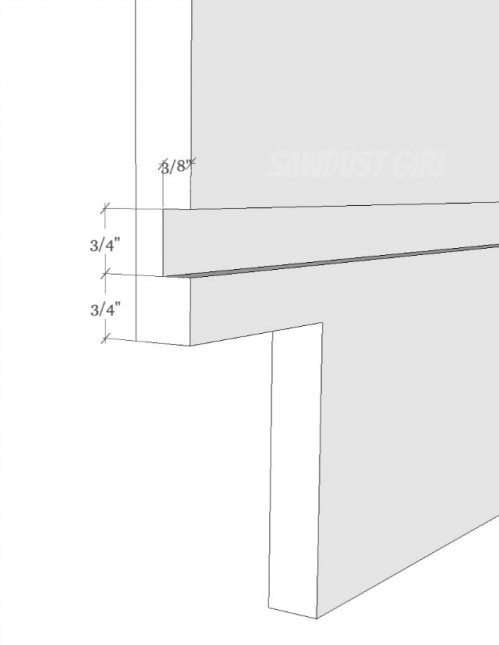 For Back Panel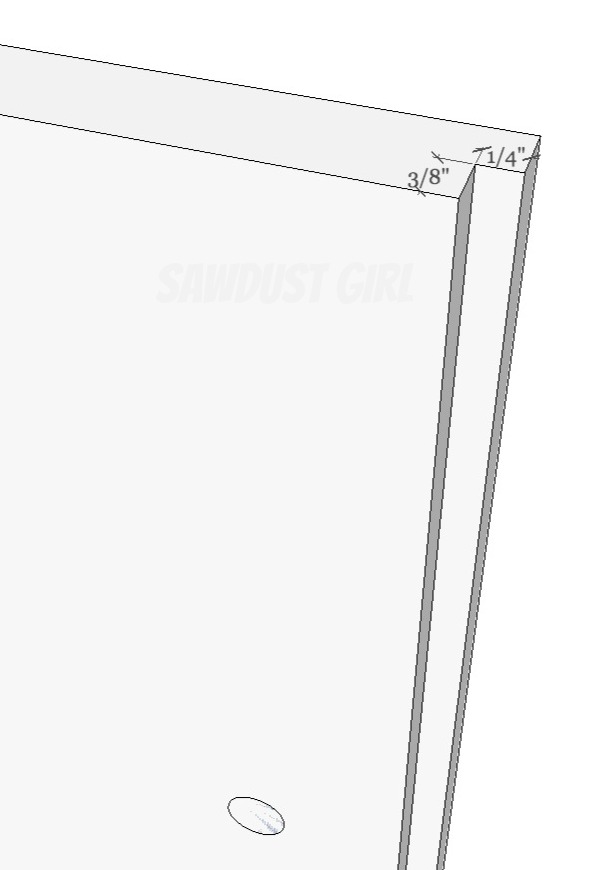 For Back and Top Cleats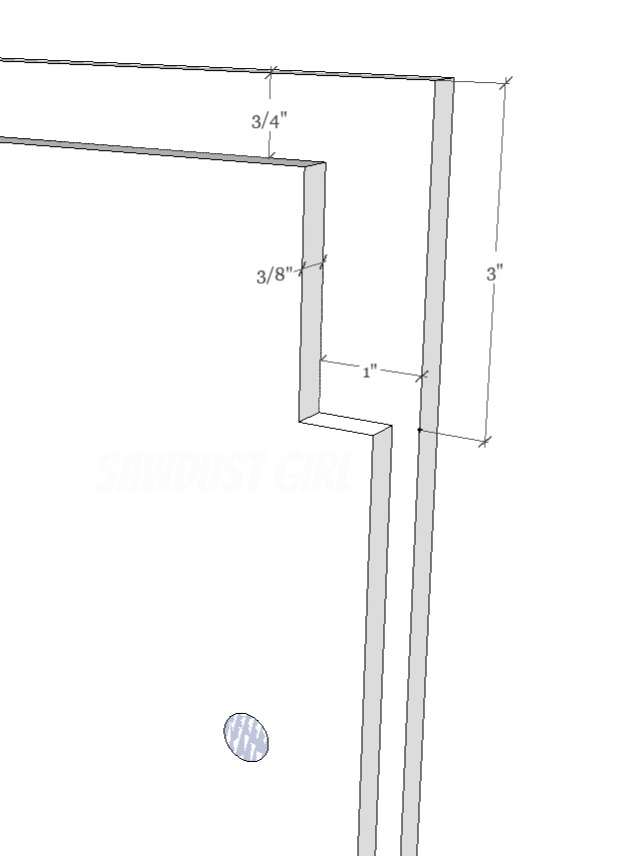 Step 2:  Attach bottom
Apply wood glue to dados for the cabinet bottom making sure to coat all three sides of the cutout.
Insert cabinet bottom into dados and use clamps (pipe clamps are what I generally use) to hold securely until glue dries.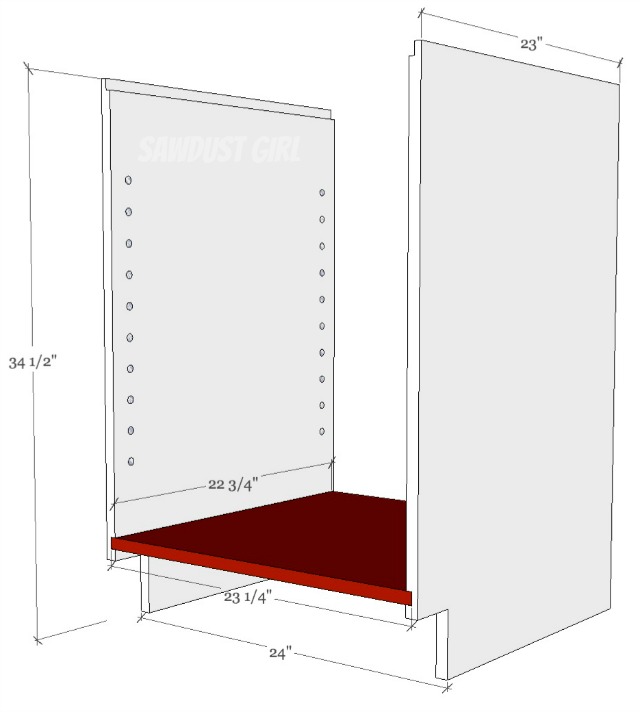 Step 3:  Attach Back Cleat
Use wood glue and clamps to secure back cleat in place while glue dries
Make sure the cleat is pushed forward into the dado as far as it will go so there is 1/4″ of space left for back panel.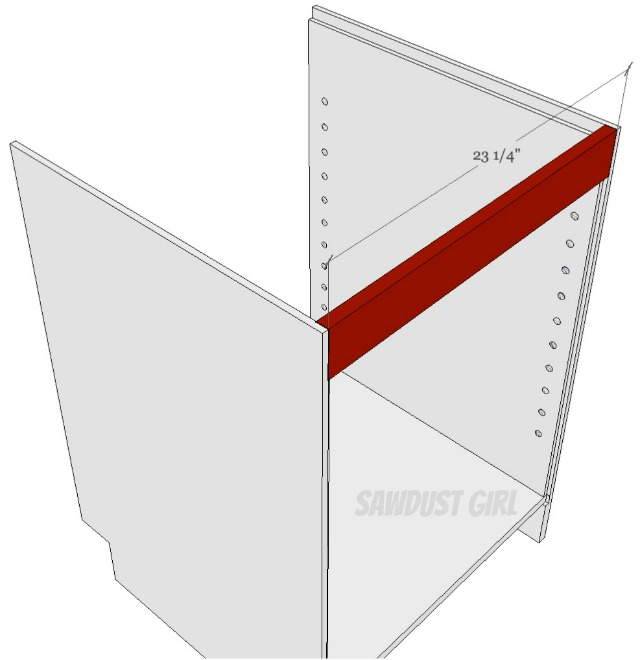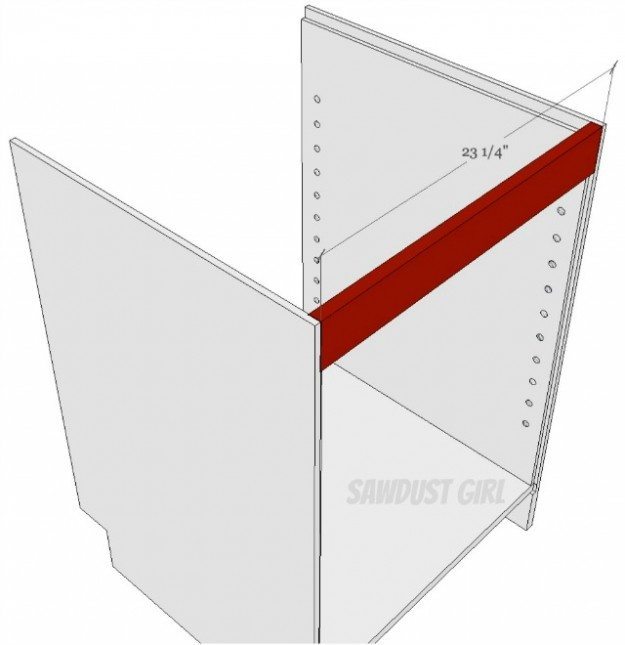 Step 4:  Attach Top Cleats
Use wood glue and clamps to secure top cleats in place while glue dries.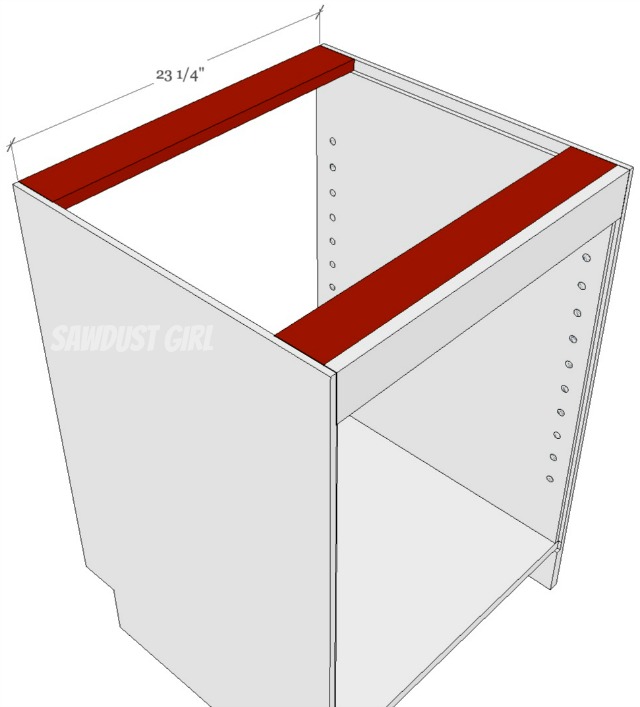 Step 5:  Attach Back
Square up
Lay back panel into the recess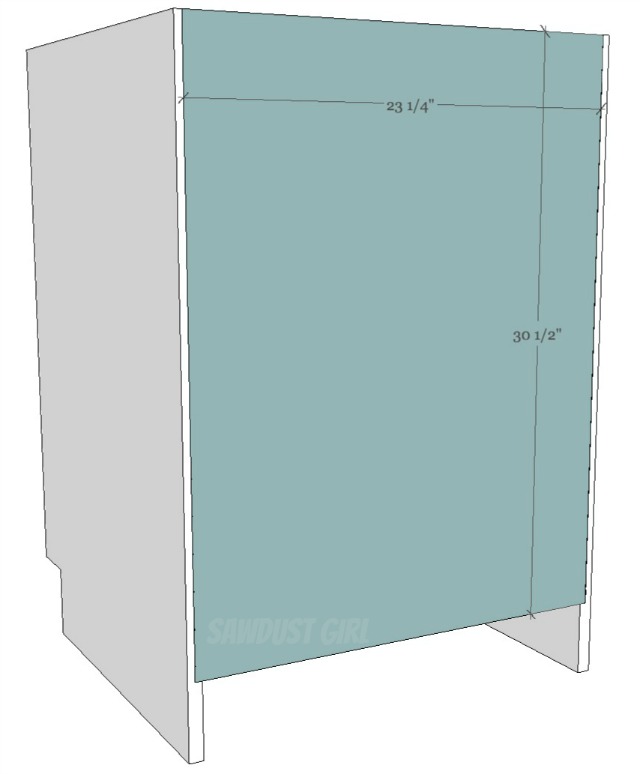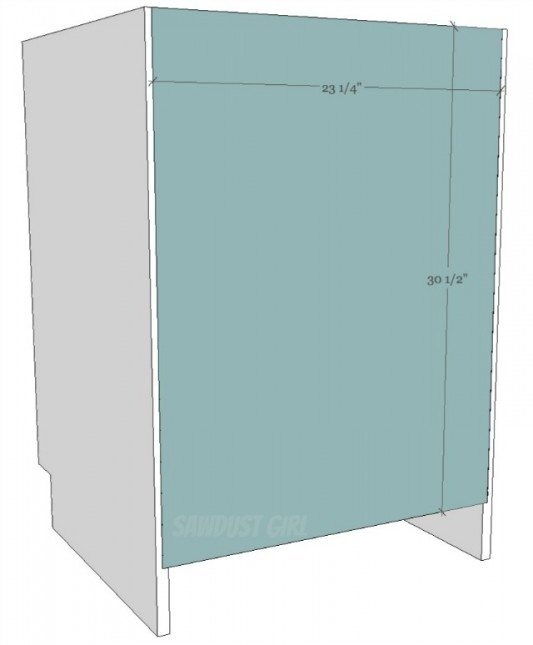 Step 6:  Build and Attach Faceframe
A whole tutorial in itself which you can find right here.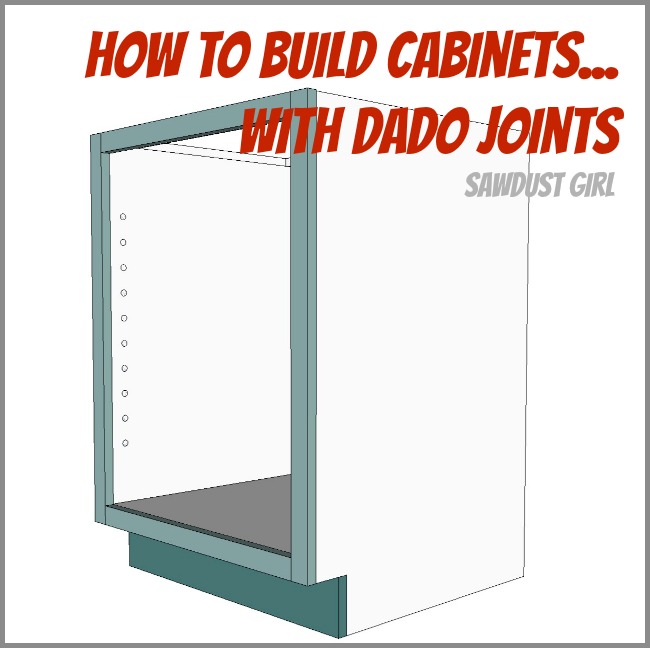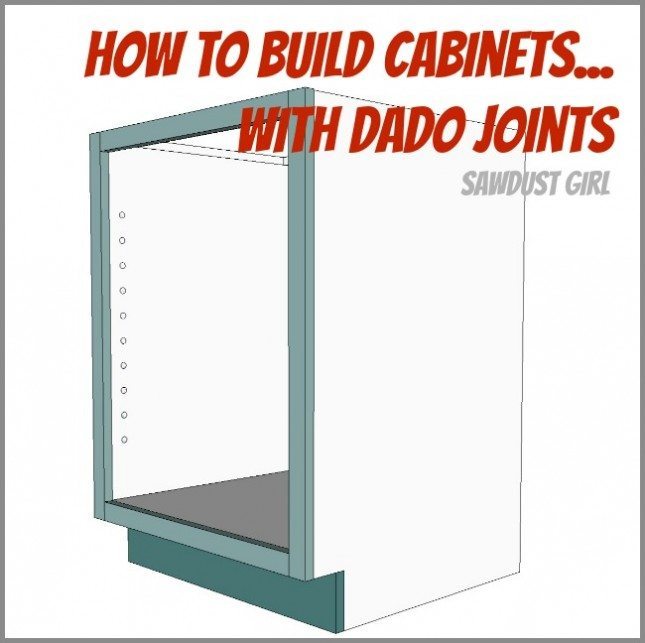 Get all my cabinet building tips in one place in my Cabinet Building 101 eBook.  You can download it and keep it on hand!
$9.99Add to cart