The weather has turned cold which makes me feel like baking!  The other day I spent the whole day baking with Madison and our friend Katie.  We baked bread, muffins, a delicious homemade pumpkin roll.  We also knocked out some yummy peanut butter balls and made a HUGE batch of Christmas Crack.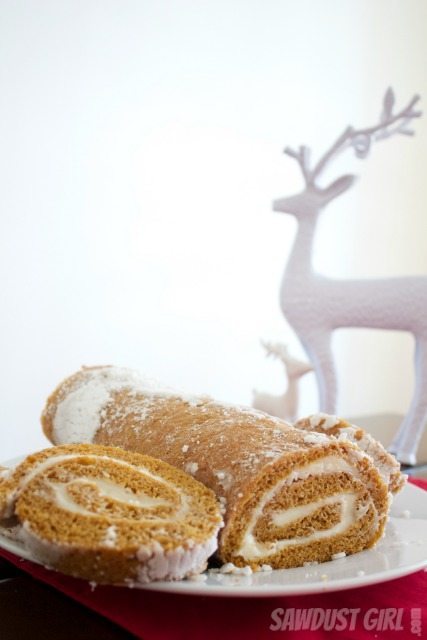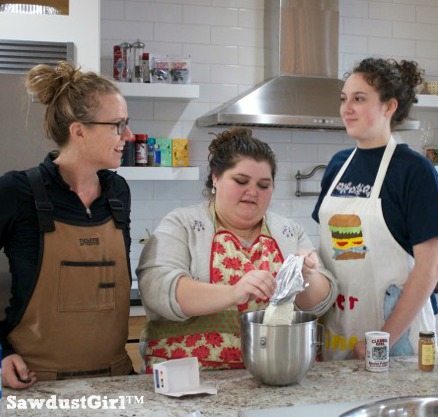 I got the recipe from Gimmie Some Oven and didn't change a thing and it came out perfect. The recipe looks complicated and it's a bit tricky when you have to flip your cake (straight out of the oven) onto a clean dish towel and immediately roll it, but if you prep your cake pan you will have nothing to worry about.
When you unroll it to add your cream cheese filling and then re-roll it you might get some cracking.  If it does crack or break, icing makes a great glue to hold everything together!
If you like pumpkin rolls you've got to try this, it is seriously SOOOOO good !