Thank you all SO much for your positive, supportive and cheerful comments and wishes for my speedy recovery.  It means so much!  I had my follow up appointment with the surgeon that did my back surgery yesterday, and I'm doing great.  I feel good.  I have some intermittent twinges here and there and my left toes tingle a lot of the time– he says that will take months to go away but it's totally normal.  It's such a relief to feel better not only physically but mentally too.  It's GREAT not to be taking any steroids or pain killers or muscle relaxers; they make me jittery and feel crazy (and I hate to admit it but I became quite irritable and kind of mean after days and days and weeks …of pain.  Good thing my family loves me.)
Through this experience I've learned a LOT.  I've always been strong and strong willed — I want things done my way and now!  So I usually do things all by myself and don't wait for Wes to get help me.   And the way I've been able to lift and carry heavy things is by leaning forward and carrying it on my back — which created the problem (if not completely it definitely contributed).    I realize I have abused my back for pretty much my whole life and it is week and I should never resume to doing things the way I was doing them.
And I hope all ya'll out there are listening to what I'm saying and can avoid a similar situation.  If you do:  make sure you tell your loved one to take a pic of you in exactly this same post — tongue and all!  We'll be awesome weirdos together.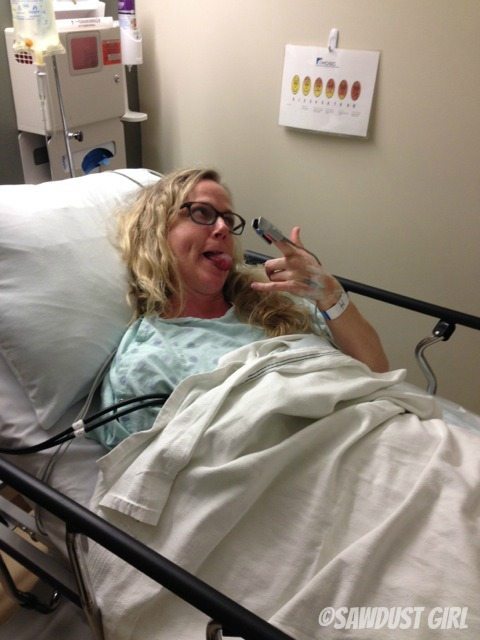 In the future when, eventually, I am able to resume somewhat normal activity, I'll be a great advocate of using and teaching correct, ergonomic, smart, taking care of your back kind of DIY tactics.
Right now I'm just doing the coaching/bossing others around thing that I'm so good at!  AND hiring some more permanent help.  I've had some handymen helping finish the kitchen because we have to get that done ASAP.  Bad timing for this all–right in the middle of the kitchen remodel but whatever.  Moving on…
I can only lift 5-10 pounds, walk and climb stairs.  I can't bend or twist.  Obviously I can't do my thing so I'm looking for someone that I can teach and direct and delegate to so I can continue to make progress on my own home.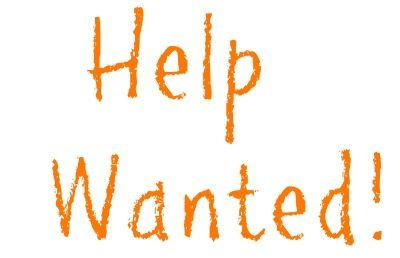 And while I'm delegating the heavy lifting I'll have time to keep working with clients and drawing plans.  And speaking of clients, I'm still not quite ready for any new ones so stay seated, I'll let you know when I'm ready for that floodgate to open again.  😀
That's the plan.  I'm looking for my "real life apprentice".  Someone local and long term.   You just never know what's around each corner on the road of life, do you?  I love teaching and think I'm pretty good at it so I have NO worries about this turn.  None at all.  really!