I had a blast doing my Super Easy Organizer Board on Channel 10 "News at Noon" yesterday.  It went SO FAST!  I was trying to get through the tutorial but there just wasn't time.  The hosts were fun.  Moira (no idea how to spell that) was on screen with me and you can hear Mike guffaw after I tell Moira she is being wasteful with the elastic (I was TOTALLY joking).
They were such good sports and I had a blast joking with them during breaks before/after my segment.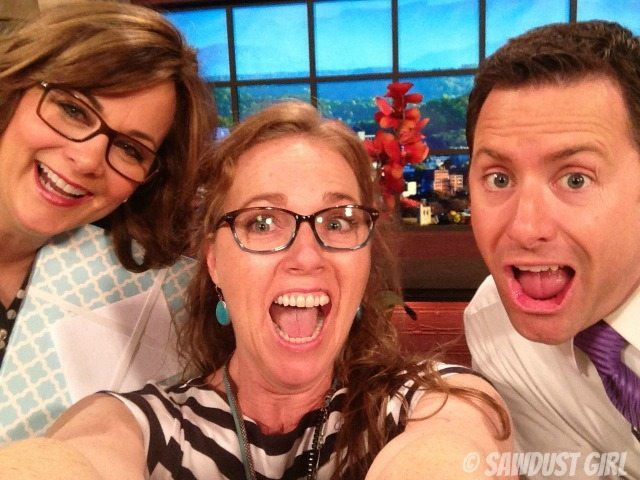 When I'm excited I talk more and more loudly as I go and end up shouting.  Madison is constantly telling me to ,"Take it down a notch."  It's what I used to tell her instead of saying, "Use your inside voice".  It's so it's funny to have it come back to me.
SOOO, it was what it was.  I'm totally good with how it went.  When you have to sprint full throttle you just can't worry about little things.  But hey, Moira showed off her finished memo board later in the news broadcast (I finished it during the break).  Her idea to wrap the elastic all around and use it for pictures was a SUPER GREAT idea!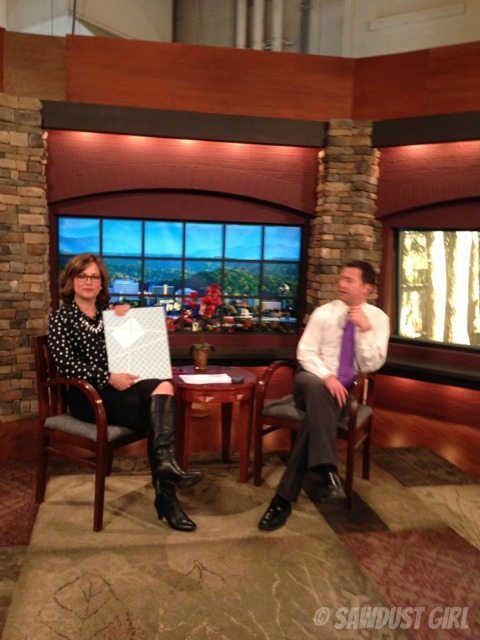 It was fun!  I hope the viewers were entertained if nothing else.
If you would like to see my segment click right here!
If you want to make an organizer board click here.