Hi Sawdust Girl readers! Jen from The House of Wood here and I'm so excited to be hanging out with y'all today, sharing my quick and easy DIY magazine rack made out of copper pipe. And because I am a huge window-licker when it comes to dealing with fabric and sewing machines, I took the easy route and made this "no-sew" project by using a crazy little invention called "Stitch Witchery."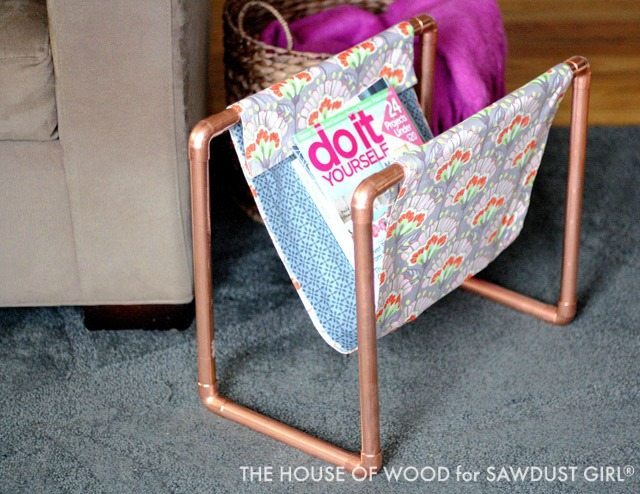 DIY Magazine Rack made of Copper Pipe
So let's get started. For this project, you'll need:
10 feet of 3/4″ copper pipe, type M
8 – 90º CxC copper elbows
3/4″ tube cutter
tape measure
2 – pieces of fabric at approx. 34″ x 16″
stitch witchery
iron
liquid nails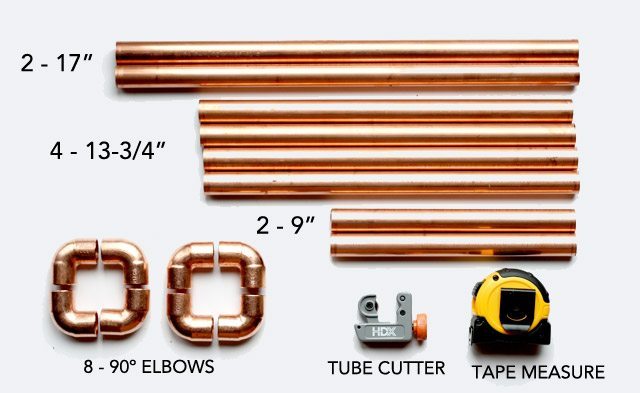 First, cut the copper pipe. Using this tube cutter, it was super easy. You just mark where you want the pipe cut and then tighten the tube cutter around the pipe, then twist, then tighten the little orange knob, then twist some more, and keep doing that until the pipe is cut. Type M is the softest type of copper pipe so it's easy to cut and it's readily available – I found mine at the hardware store.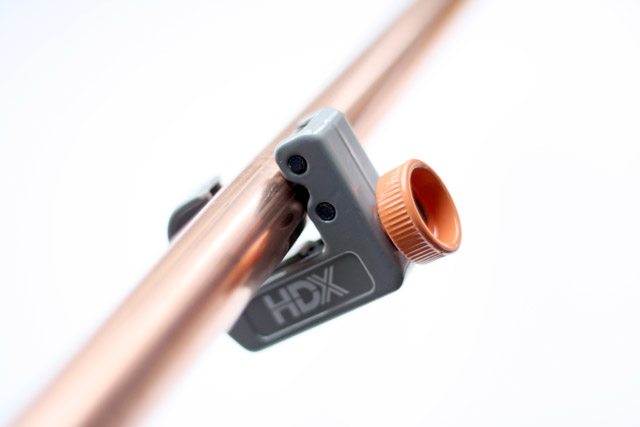 Once you have all your pieces cut, it's time to assemble them. I squeezed a small bead of liquid nails inside the elbows and constructed the 2 "U" shapes. Then I attached the elbows onto the longest pipe (shown on the left) and let everything cure overnight. The liquid nails isn't necessary, I just didn't want the pipes sliding around at weird angles.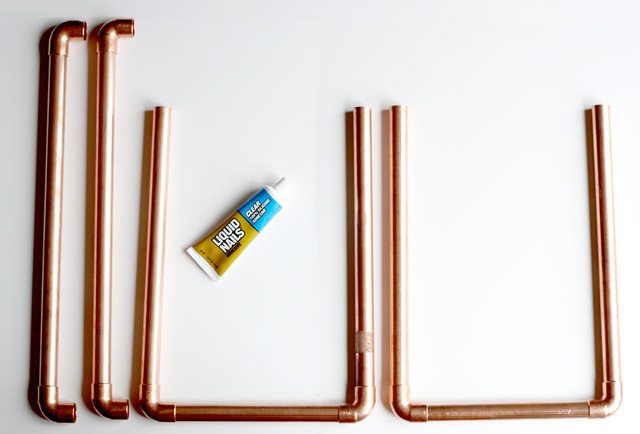 Next, I raided my massive fabric stash – I know, you'd think I wouldn't own so much superfluous fabric, being that I hate sewing stuff. But I do. Go figure. I created a hem around all the sides of the fabric by ironing on that nifty Stitch Witchery stuff. Worked like a charm and no sewing machines were thrown out the window at the making of this project. Then I fused the two fabrics together, making sure to insert my pipe (that's what she said) into the fabric.
I chose to use two different fabrics, but you can use the same kind all the way around, if you want. You'll just need to measure for your magazine rack and cut your fabric accordingly. I just didn't have a piece of fabric large enough, so I had to get creative.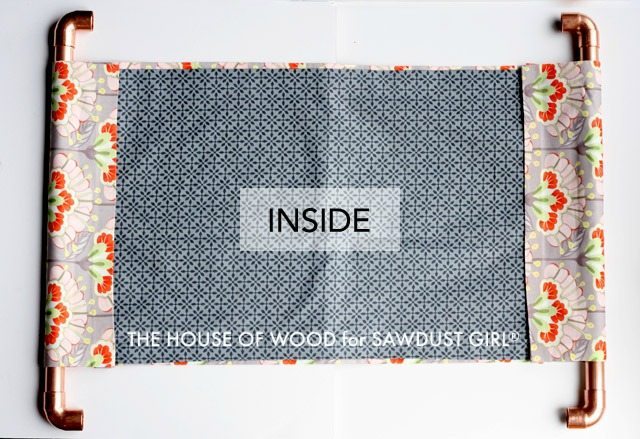 I didn't glue the two longest pieces onto the rest of the structure, so that the fabric can be removed for washing, or whatever. Yeah, right. Bed sheets, towels, clothing: I wash regularly. Magazine rack fabric? Mmm, not so much. But I left myself the option, so there's that.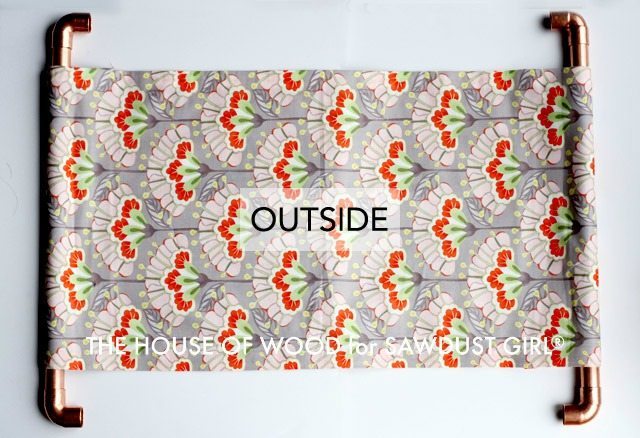 Here's how it turned out: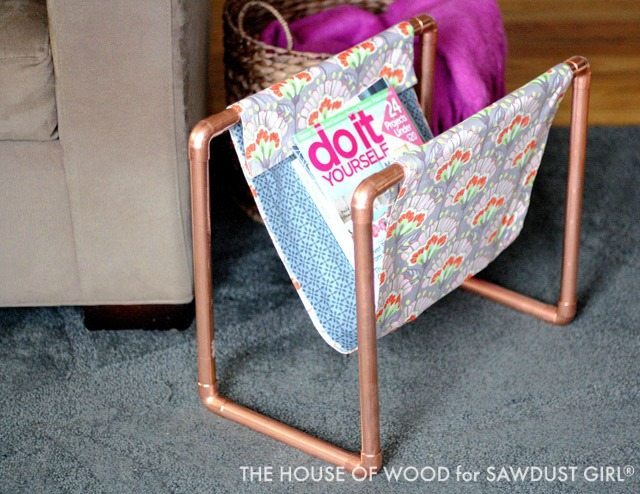 Such a cute and easy project! Thanks for reading, friends. If you pin and share this project, I will be your BFF.