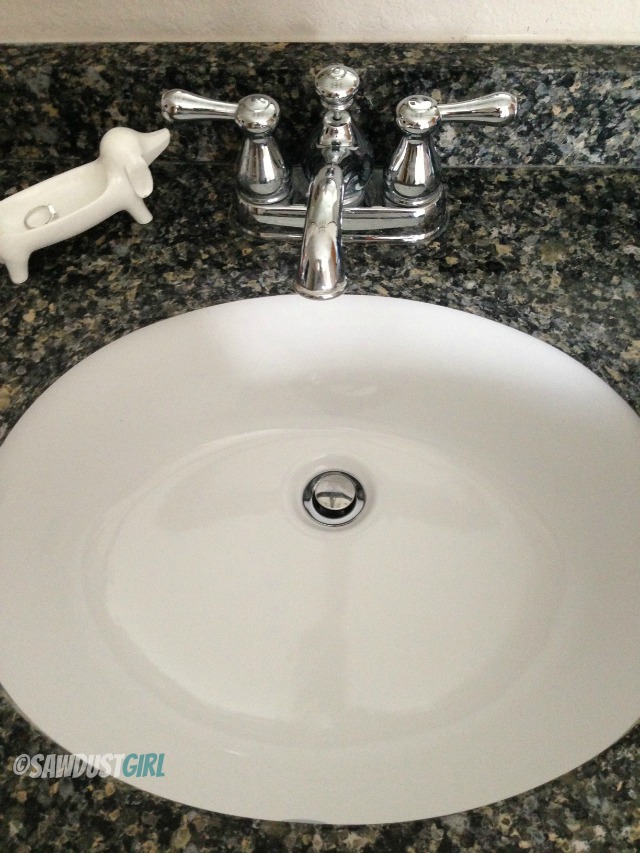 The drain in my bathroom sink has been draining more and more slowly for a while now.  (I'm embarrassed to admit even to myself how long this has been building up.)  In my bathroom sink, I realize it's probably clogged with a lot of hair.   I've used chemical drain cleaners before and I don't think they work very well.  They might make a small difference for a short period of time but they don't actually "Clear" the drain.  Can you imagine a chemical that was strong enough to dissolve hair?  What environmental impact that would have being flushed down our drains? I'd rather not! I found a tool that lets me clean out a drain without the use of harsh chemicals!
It's a disgusting job but you can use a hooked plastic wand thing-a-majig and clear it out.  This one is called a Zip-it and costs $2.50 at your local hardware store.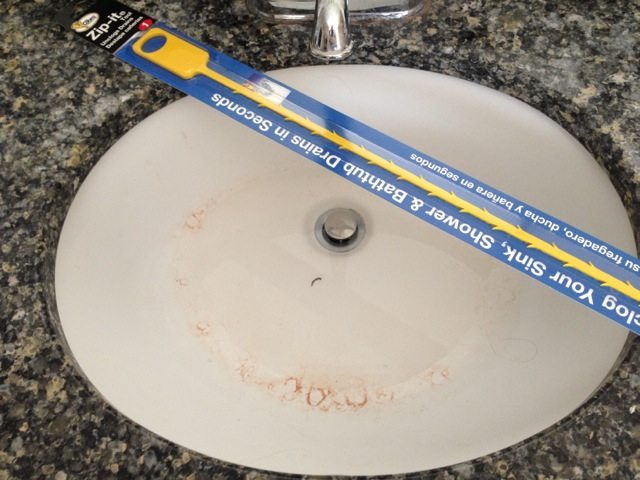 It's super easy to use — but you might want to put on a pair of gloves and maybe cover your nose and mouth with a bandana – old time western movie style.
Pull out the drain plug
push the Zip-it down into the drain
pull it back out –the hooks grab onto whatever hair and crap have clogged the drain
you might give it a couple goes to get ALL the gunk.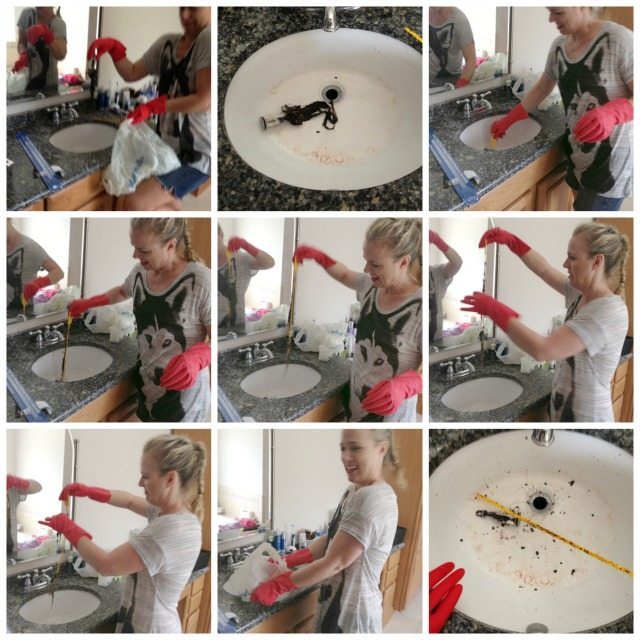 Did I say disgusting?  It is SO gross, I almost threw up!
Seriously — D I S G U S T I N G!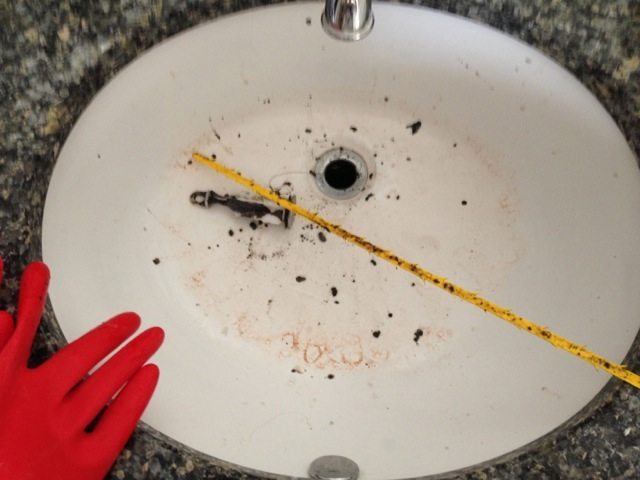 But that sucker worked like a charm!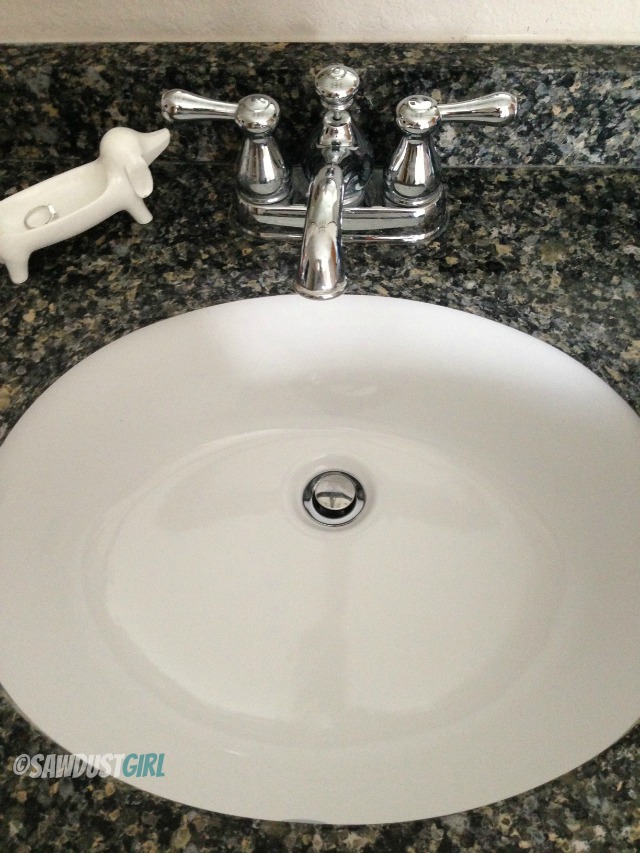 Have you ever used one?  Did you throw up? uuuhhhhhhh (shudder and gagging again just thinking about it.)