Dear Sandra
I discovered your Sawdust Girl website about 18 months ago. I've been building up the courage to take on a built-in bed project that my youngest daughter and I have dreamed up for her bedroom. Together, we've been planning the design and layout for nearly a year. I had contractors come in to give me quotes – around $3,500 AUS!  Way out of our budget!
By studying all of your online plans, reading your client's experiences and diaries, studying your website photos and drawing up my own plans I finally had the courage to take the plunge and begin the build.  Funnily enough, the design changed as the build began … what we thought would look good, just didn't!
I have finished making the bed.  It took about 5 weeks.  I chose to build it in by securing it to the walls.  Funnily enough you posted plans on building a similar bed, just as I was nearly finished making mine!
I'm really proud of the final outcome and my 12 year old is totally thrilled. My husband can't believe that I built it and that it has working drawers that soft close!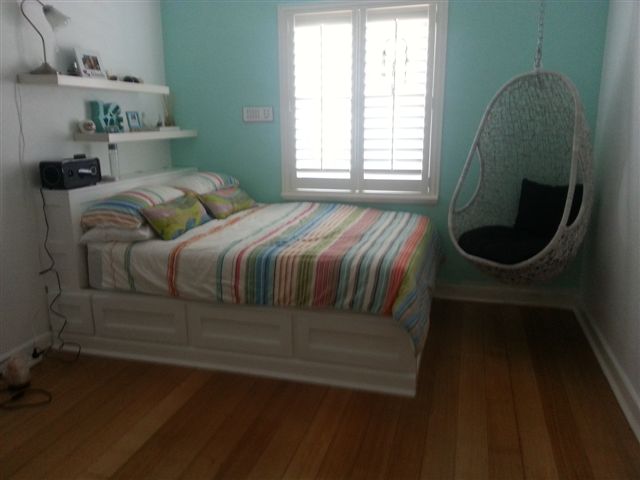 Before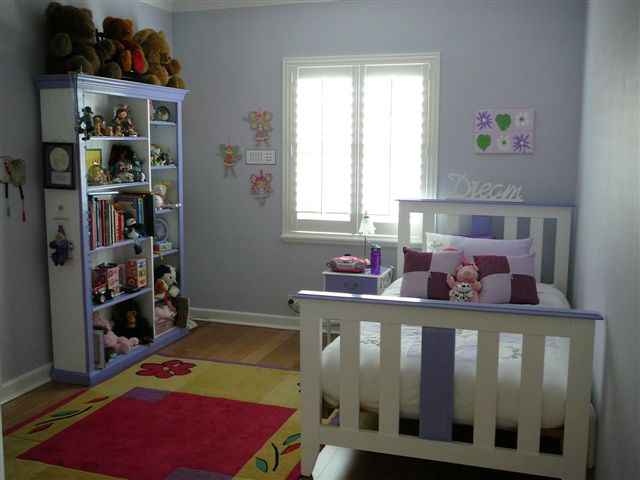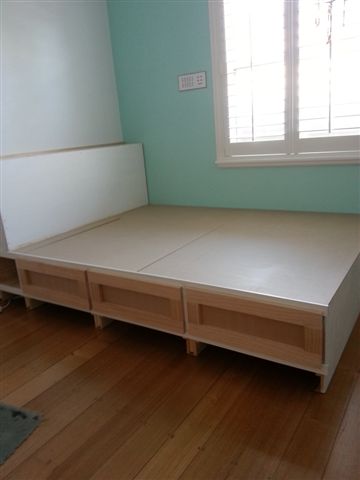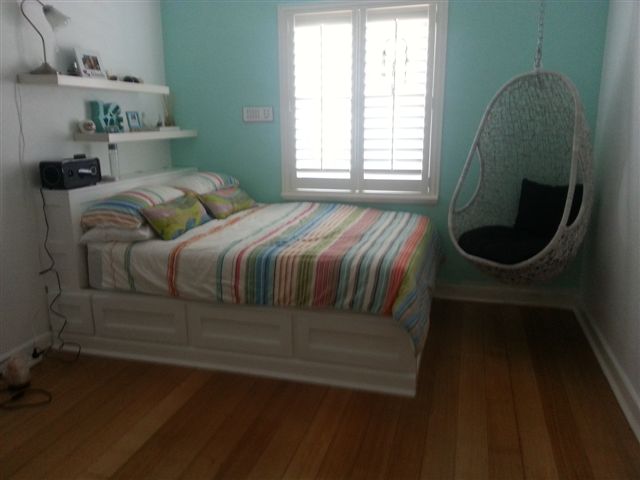 Thank you for opening your home and sharing your projects, plans, expertise and experiences.
Best wishes and kind regards,
Carmen