Hey guys!  You know me, I always have a million ideas and the ability to act on 1% of them — because who could actually act on a million ideas?  I'm determined start using my YouTube channel as a second avenue to deliver tips and tutorial as well as updates on my house projects because sometimes it is SO much easier to explain with my voice, hands and facial expressions than by typing words on a page.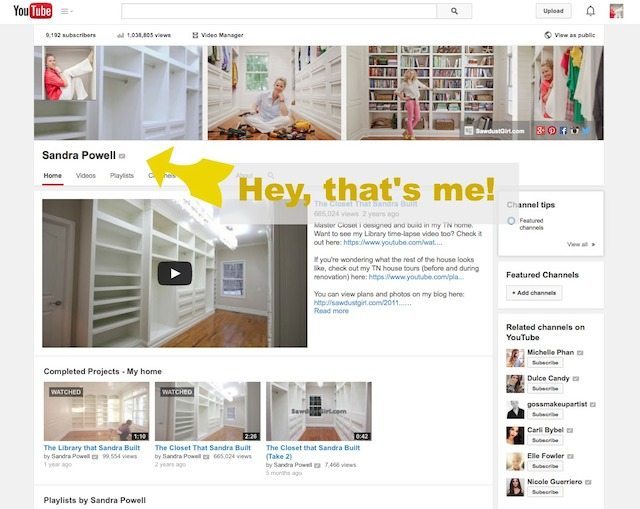 I've been wanting to do more videos for a while now but it's actually quite difficult to man the camera and be the one ON camera.  I've tried to recruit Wes or Madison to the task but they are just not committed to the cause so I've had to look for other options.  Which I, of course procrastinated for a good long while…but I'm finally equipped for the task and can hopefully get through the list I've been compiling of video tutorials I want to share.
By the way, I've added a YouTube button right here on my blog to make it SUPER easy for you to subscribe…or you could just click right here!

In addition to tips, tutorial and house updates, I'm going to be answering questions in new segment called: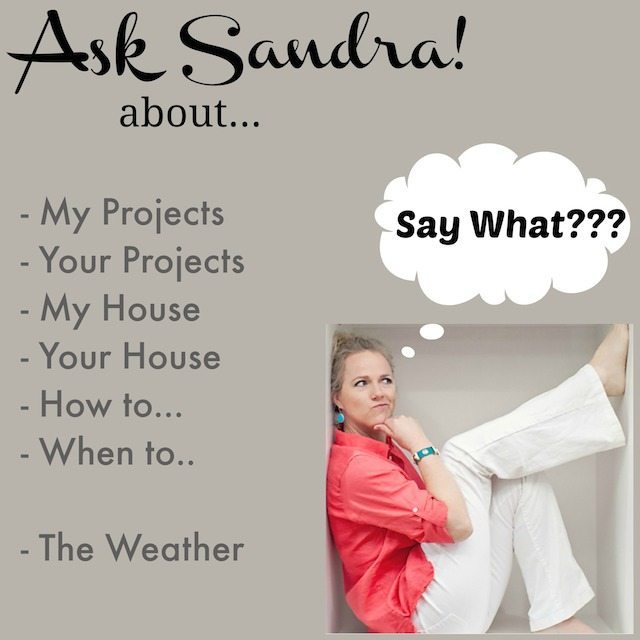 WHY?  Because I get lots of questions.  I mean — LOTS of questions.  🙂
People ask questions in comments on posts, in social media or they email me directly.  I try to answer as many questions as I can but as you might imagine, I don't have a whole lot of free time to sit around emailing people individually to answer specific questions — and I have to work smart in order to accomplish that 1%.  
So, I'm going to store up the questions I get throughout the week and then answer them (or at least some of them) in a this video segment.  It will be an evolutionary process.  If I stop getting questions I guess the segment will disappear.
For now, I will post on YouTube and embed here on my blog.  So you can view it either place.
In my segment, I will answer questions that y'all ask me.  Your questions can be about my projects and house, how did I do something or other on a project that I just instagramed…, questions about your projects and house or whatever it is you feel like asking me.
Here's the hook!  I'll give priority to questions I receive on my social media channels listed below.
Social Media:
Make sure you follow me and use #SawdustGirl so I can find your questions.
I'm shooting the first segment this Friday so get your questions, pictures and wonderings on the table.  This is going to be FUN!